Mr. Showalter provides breathtaking pictures of residential, commercial, agricultural, and rental properties. Portrayals of architectural details and surrounding natural features are greatly enhanced by elevated photography. Settings which are missed by traditional photography, such as lovely mountain views, water interests, outbuildings, equestrian facilities, and pools, can be clearly and dramatically depicted by using elevating techniques. David generates more excitement through enticing imagery. Don't just say, "location, location, location" -- show it with just one beautiful photograph! - Virginia Aerial Photography

"My seller clients have been so impressed with my visual tours that they've often said (in jest) that they fell in love with their house all over again. Why? Because David Showalter's Ville View elevated photo products are an outstanding addition to my marketing tools! Thanks, David!" Cynthia Hash

Albemarle Co VA Aerial Photography - Harrisonburg Real Estate Photography - Charlottesville VA Aerial Photography Shenandoah County VA Real Estate Photography - Page County VA Real Estate Photography - Aerial Photography Shenandoah Valley - Augusta County VA Real Estate Photography - Staunton VA Aerial Photography - Rockingham County VA Aerial Photography

Aerial Farm Photography Virginia
Aerial Farm Photography Virginia - Beautiful farm portraits for your walls and for cherished keepsake gifts.
"I was delighted with the prompt service and the quality photography from Ville View. David's photography has truly elevated my marketing pieces to a quality level commented on by many." Eva Ferrell
---
Shenandoah Valley VA Commercial Real Estate Photography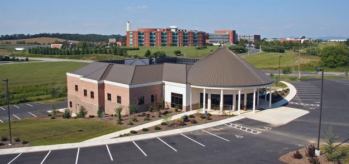 Professional photographer, David Showalter, uses a computer equipped bucket van, the "Ville View Rig," to rise above it all and shoot stunning photos. Showalter's photos are regularly published in an assortment of media, circulated among business professionals. He has a tried and true system set up to provide excellent, reliable photography, for a fair price. more info
Virginia Real Estate - Washington DC Metro Real Estate - Northern Virginia Real Estate
Home for Sale In Clifton Virginia - Shenandoah Valley Real Estate

---
We are a full service website promotion and marketing firm located in The Shenandoah Valley of Virginia. Our highly effective search engine promotion techniques will help put your web site or business in position to go head to head with even the largest competition. We provide community focused business networking online and offline. We provide a platform for networking by offering memberships to our service and through advertising strategies. We strive to bring together the best of every industry in the region and introduce them to our members and viewers through our family of web sites on a National level.
How Will People Find Your Website?
First Page Search Engine Optimization
Website Design with Promotion - Shenandoah Valley Online Advertising
Internet Advertising - Shenandoah Valley Small Business Marketing
Shenandoah Valley Business Marketing Services
Shenandoah Valley Business Networking
ShenandoahConnection.com | About Us | News | Testimonials | Free Classifieds | Sign Up|
Back to Home Page