Bryce Mt. Golf Course in Virginia
Beautiful Bryce Resort is home to an Ed Ault designed 18-hole championship golf course. Located at the foot of a mountain, which is home to Bryce Resort's ski slopes, the golf course, though relatively flat, offers spectacular scenery and views. With several tree-lined holes and fairway bunkering, Bryce Resort is an excellent test of a player's ability to keep the ball in play.
The par fives at Bryce are excellent with three of them stretching well over 500 yards. None is more demanding than number one. At 575 yards from the blues, this is one of the toughest holes in the area. So come prepared to tackle this beast from the start.
With 48 strategically placed bunkers and Stony Creek winding through both the front and back nine, Bryce Resort presents all the challenge of mountain golf.
Located in Basye, VA, 11 miles west of Interstate 81 at exit 273, Bryce Resort is a four season resort with are available. You'll enjoy your stay and love the golf at Bryce Resort. Weather Report
Call: 540-856-2124
Custom Made Golf Clubs
Clubs & Repairs at Bryce Mt by Don Blankenship
Precision Golf Clubs and Repairs offers a complete line of custom made golf clubs for the beginner to scratch golfer. As a member of the Golf Clubmakers Association, I am knowledgeable about all the latest technology and offer a comprehensive line of services. Most of the time, repairs are completed within 24 hours so you can be back on the course in no time.
Golf The Shenandoah Valley
Virginia Golf Courses
---
Bryce Mt Resort of the Shenandoah Valley is located 11 miles west of I-81, Exit 273, on VA Route 263. From the Washington, D.C,. area take the Beltway to I-66 west, to I-81 south, Exit 273, Mt. Jackson. Take Route 263 west to Basye and Bryce Resort. The Weather Report
8 intermediate to expert slopes. Equipment rentals and special rates available.
P.O. Box 3, Basye, VA 22810. (540) - 856-2121 ext. 229.
BRYCE MOUNTAIN RESORT WEATHER BRIEF
Harrisonburg - Martinsburg
Roanoke - Winchester
Bed and Breakfasts - Inn's Bed & Breakfasts - Cabin Rentals Shenandoah - Woodstock VA
Inn at Narrow Passage - Bryce Mountain VA House and Cabin Rentals
Winchester VA B&B Inns - Woodstock Virginia
Vacation Rentals - Shenandoah Cabins
House Rentals Shenandoah Valley
Day Spas Shenandoah Valley
I81 Travel Shenandoah Valley
---
Bryce Mountain House and Cabin Concerts

ShenandoahMusic.com's growing list of network musicians
will perform at your home, cabin or resort and festivals. more info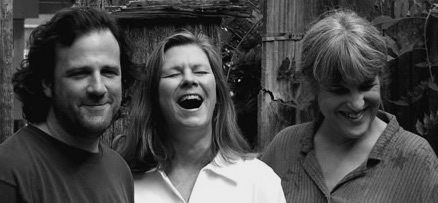 ShenandoahMusic.coms' growing list of network musicians
will perform at your home, office, weddings, anniversaries or festivals. Call 540-984-8190
ShenandoahMusic.com thank you so very much for your musicians services at our event! Everyone loved the music and you were constantly praised. What great music! We are so happy to have found you and thank you for putting on a great selection of music for our guests. Thank you for being so flexible, as well. You added so much to the event! Thank you again for everything. - Sarah
Shenandoah Valley Musicians - Virginia Musicians - Washington DC Musicians
Charlottesville Virginia Musicians - West Virginia Musicians - Virginia Wedding Bands
Shenandoah Music Connection featured in West Virginia
Executive Magazine. Read Here
Send us your musician needs and we will get on it right away.
email shenandoahmusic@hotmail.com
---
Bryce Mountain Real Estate Agents
The Bryce Mt. Virginia - Shenandoah
Valley Connection
Small Business - Tourism - Arts & Music - Advertising
by ShenandoahConnection.com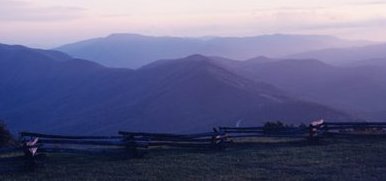 Shenandoah Connection has developed techniques that have enabled clients to capture higher positions on the major search engines, above their competitors. These strategies are based on 10 years of experience in marketing business online. We spend a lot of time with our clients discussing and reviewing the competition and understanding the local and regional markets. We conduct a business analysis and develop unique selling points for the business. Clients are able to achieve greater success with relatively lower marketing budgets in highly competitive markets. Learn More
In addition to providing easy access to web pages and services in The Shenandoah Valley, Google has set up this special feature to help you find exactly what you're looking for with a click of the mouse.
Bryce Mt. Virginia Real Estate
Whether you are just surfing and only have a passing interest in real estate in Bryce Mt VA we are here to help you make the right connections, my hope is that you find this website useful and easy to navigate. Homes and Land for Sale in The Shenandoah Valley

Bryce Mt VA Real Estate For Sale by Owner
Edinburg VA Real Estate - Mount Jackson VA Real Estate
New Market VA Real Estate - Strasburg VA Real Estate - Woodstock VA Real Estate
Questions or Comments About The Shenandoah Valley?
Travel Questions & Answers Board
---
Virginia Real Estate Residential Homes and Commercial Properties in Virginia
Country Homes and Businesses for Sale - Homes of sale by owner and more.
Augusta County VA Real Estate - Frederick County VA Real Estate - Page County VA Real Estate - Rockbridge County VA Real Estate - Shenandoah County VA Real Estate - West Virginia Real Estate
Shenandoah Valley Home Loans - For Sale by Owner - Foreclosure Bailouts in The Shenandoah Valley - Homes for Rent - Shenandoah Valley Home Buliders - Virginia Title Company - Virginia Relocation - Long Distance Moving Companies - Shenandoah Valley Movers - Interstate Moving - Long Distance Moving Companies
Real Estate Photography in Virginia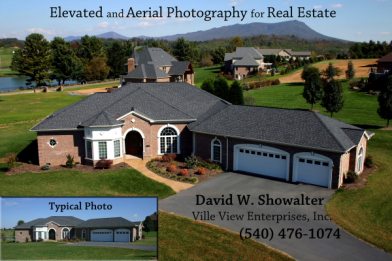 Harrisonburg Real Estate Photography - Shenandoah County VA Real Estate Photography
Page County VA Real Estate Photography
Professional photographer, David Showalter, uses a computer equipped bucket van, the "Ville View Rig," to rise above it all and shoot stunning photos. Showalter's photos are regularly published in an assortment of media, circulated among business professionals. He has a tried and true system set up to provide excellent, reliable photography, for a fair price. more info
Shenandoah Valley Alarm Systems - Shenandoah Valley Home Loans - Shenandoah Valley Home Builders - For Sale by Owner - Homes for Rent - Virginia Title Insurance - Virginia Relocation - Shenandoah Valley Real Estate - Shenandoah Valley Contractors - Shenandoah Valley Movers
---
The Shenandoah Connection Network
Networking The Shenandoah Valley and Beyond!

The website that is helping to change the way
people think about the Internet in The Shenandoah Valley and beyond.
It's all about networking...
Our Network: Shenandoah Valley Online - VA Business Networking - Shenandoah Valley Weddings - Shenandoah Valley Music - Web Promotion - Shenandoah Valley Business Forum - Shenandoah Smart Business Network - Business Networking by GrassRootsNetworking.com
"We're a fairly new company online, a little over a year old now. ShenandoahConnection.com and WebPromotion.com has taken our search rankings to new levels in only a matter of weeks. We are a rapidly growing company that has 100's of satisfied returning customers. We wanted to promote that online but internet marketing takes time. However, with their assistance, we are now getting much higher recognition on the web. Not only that, but their team has a winning attitude that is simply there to help promote growing businesses. It's nice to find a team that's genuinely cares about the growth and preservation of small businesses." - Troy Lucas - Owner
Lucas Roasting Company, LLC
Shenandoah Valley Coffee Roasters
Shenandoah Valley Virginia online guide to information about small business arts networking, local events in the beautiful Shenandoah Valley of Virginia and West Virginia and beyond.
How Will People Find Your Website?
On the First Page of Google! more info
List your business or service with us MORE INFO
ShenandoahConnection.com | About Us | News | Testimonials | Free Classifieds | Sign Up|
Back to Home Page