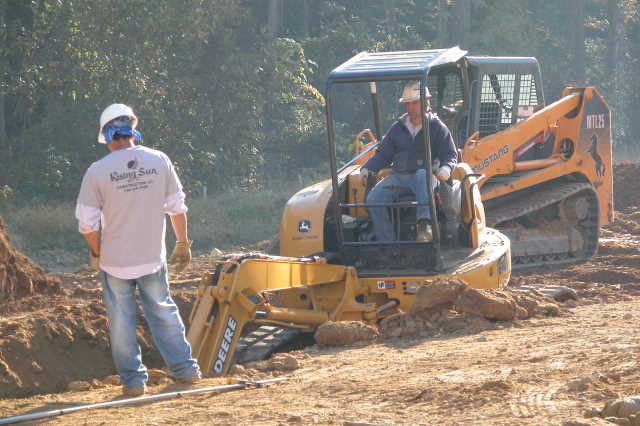 Virginia Building Contractors
Website Design with Promotion - Call 540-984-8190
Shenandoah Connection has developed strategies that have enabled clients to get a much higher position on the major search engines than their competitors. Our strategies are based on 10 years of experience in marketing business online. We spend a lot of time with our clients discussing and reviewing the competition and understanding the local and regional markets. We conduct a business analysis and develop unique selling points for the business. We enable our clients to achieve greater success with relatively lower marketing budgets in highly competitive markets. more info
Shenandaoh Valley Virginia
Acoustical Ceilings - Air Conditioning - Appliance Repair & Suppliers - Architects - Brick, Stone, Masonry - Building Contractors - Building Materials - Burglar & Fire Alarm Systems - Cabinets - Carpenters - Carpet & Floor Coverings - Commercial Remodeling - Concrete & Cement - Crane Service - Doors, Exterior & Interior - Drywall & Plaster Contractors - Drywall & Plaster - Electrical Contractors - Engineers - Environmental Engineering - Equipment Suppliers, Rentals - Excavating, Grading, & Trenching - Fences - Fireplace Equipment - General Contractor - Hardware - Heating & Air-Conditioning - Home Automation - Home Inspectors - Home Theater - Insulation Contractors - Interior Decorators - Interior Trim - Kitchen & Bath - Land Developer - Landscaping & Lawn - Lighting Fixtures - Lumber Companies - Management/Consulting - Millwork, Moldings, & Doors - Prefabricated Modular Homes - Mortgages - Multi-family - Organization Systems - Garage, closets, warehouse - Paint & Wall Cover Suppliers - Painting Contractors - Paving Contractors - Plumbing Contractors - Pole buildings - Propane Gas - Real Estate Sales & Marketing - Residential Remodeling - Restoration - Roofing Contractors - Septic Tanks & Installation - Siding - Single Family - Townhouses - Stone Masonry - Stone Veneer & Stucco Installation - Stone, Crushed & Building - Surveying & Land Planning - Trusses - Waste Disposal - Water Purification & Conditioning Suppliers - Waterproofing - Welding - Well Drilling - Windows - Wood Floors
List Your Shenandoah Valley Contractor Business with us! Call 540-984-8190
Powered by Virginia Business Networking

Virginia Business Networking
Small Business Networkng in VA - Virginia Website Promotion
by VA Business Networking

It's all about getting Virginia Businesses Networking
VABusinessNetworking.com is leading the way for Virginia Business to take advantage of online business net- working. We provide powerful online search engine marketing tools that generate results for your business in Virginia and beyond. Call: 703-722-6012
Website Promotion Mark Barreres 540-984-8190
Strategic Partner Ira Kaufman 540-297-5140
In both the Biz2Biz markets and Business-to-Consumer fields, Virginia Business Networking combines the best of both worlds.

VaBusinessNetworking.com builds online business communities. We partnership with other business organizations. We don't need sophisticated technology and infrastructure to build our online communities, we just seek and find the honest hearted team players to work with.
Counties of Virginia - Virginia FREE Classifieds - Virginia Government - Jobs in Virginia
Thinking outside the box? Then call anytime at 703-722-6012. - Powered by GrassRoots Networking

The Shenandoah Connection Network
Networking The Shenandoah Valley and Beyond!
Virginia Search Engine Optimization
Getting a professional website geared toward your target audience is what the The ShenandoahConnection can do for you! Our desire it to help businesses and individual clients establish or maintain a professional presence on the World Wide Web. Website Design with Promotion
Business and Arts Networking - Shenandoah Valey Tourism - Shenandoah Valley Business Advertising - Shenandoah Valley Business Marketing - Shenandoah Valley Business Networking - Shenandoah Valley Website Promotion and Marketing - Shenandoah Valley Search Optimization - Cooperative Marketing
Shenandoah Valley Virginia online guide to information about small business arts networking, local events in the beautiful Shenandoah Valley of Virginia and West Virginia and beyond. Shenandoah Valley of Virginia - Website Promotion by Shenandoah Connection
How Will People Find Your Website?
First Page Search Engine Optimization
---
Powered by GrassRoots Business Networking
Grassroots; pertaining to, or involving the common people, esp.
as contrasted with or separable from an elite:
GrassRootsNetworking.com creates effective ways to spread the word about your business so you retain and find customers without spending a fortune. We focus on cooperative marketing with search engine optimization.
We provide a platform for networking by offering our members and networking partners our services. We strive to bring together the best of every industry and introduce them to the viewers through our family of web sites. Thinking outside the box? - Call 540-984-8190 Website Promotion
GrassRoots Music - GrassRoots Web Promotion
If you have any ideas, comments, suggestions or would like to work on a project with us please do not hesitate to call 540-984-8190 Worldwide Business Networking
Shenandoah Valley Virginia online guide to information about small business arts networking, local events in the beautiful Shenandoah Valley of Virginia and West Virginia and beyond. Shenandoah Valley of Virginia - Website Promotion by Shenandoah Connection
List Your Shenandoah Valley Contractor Business with us! Call 540-984-8190