The pasted early pioneer cooks had the problem of keeping freshly butchered meat from spoiling without refrigeration. Hogs were butchered in the late fall when the temperature was down around 30 degrees, and while the meat was fresh, it was salt cured. The next spring any leftovers would be smoked under a fire of hickory wood or peppered. Salting, peppering, and smoking protected the meat from spoiling and from insects. Today it's that salt, pepper, and smoky flavor that we love in a Virginia country ham.
The taste of Country ham is compared to prosciutto, but prosciutto is not smoked, and is generally moister than a country ham. It is also usually sliced much thinner then traditional country ham "steaks".

Virginia Country Hams The Smithfield Collection - S. Wallace Edwards family authentic Virginia Hams
---
Valley Pig Pickin' Carolina Style BBQ
We specialize in on-site "Carolina Style" whole hog pig pickin's, also known as pigs roasts, pig pulls and hog roasts. No matter what you call it, we do it best! We will do all of the setup, slow smoke BBQ your pig in our custom designed BBQ Pit, pull, chop and serve all the meat while you get to sit back and enjoy the party. We can take care of all your meal needs including chicken, beef brisket, spare ribs and side dishes to compliment our special style of award winning pit cooked BBQ. We've never had an unsatisfied customer! Pricing varies depending on the size and location of your event. Call or email us to discuss how we can serve you the best BBQ in the Valley! Shenandoah Valley. Shenandoah Valley Barbecue
Harrisonburg VA Catering - Shenandoah County VA Catering - Shenandoah Weddings - Winchester VA Catering
---
SHENANDOAH VALLEY PIG ROAST GOURMET CATERERS
Catering for corporate and social events,
galas, and small weddings, and fundraisers and more!
Seasoned Gourmet impeccable service, attention to detail and careful crafting of fresh gourmet foods has helped to distinguish us from our competition and placed us at the forefront of today's culinary experience.
540-974-2844
Harrisonbur VA Wedding Catering - Corporate events - Special Events - Wine Tastings - Local Vineyards - Four Star Service
Catering Service in Harrisonburg VA - Whether planning a corporate event, wedding, holiday party or social occasion of any kind, We impress the most demanding clientel with extraordinary menu concepts, courteous and professional staff and a wide range of services. Our goal is to satisfy even the most discriminating palates and make any occasion memorable- beyond your expectations.
Shenandoah Valley Country Hams - Made in Virginia
---
A Shenandoah Valley Informational website about the Business and Arts of the Shenandoah Valley region of Virginia and West Virginia and beyond
Shenandoah Valley Online
Business and Arts Networking Guide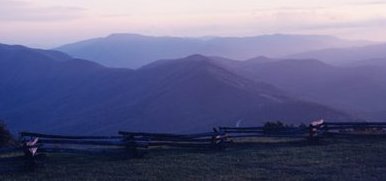 Shenandoah Valley Business Advertising - Call 540-984-8190

by Shenandoah Valley's Web Connection
www.ShenandoahConnection.com
We are a full service website promotion and marketing firm located in The Shenandoah Valley of Virginia. Our highly effective search engine promotion techniques will help put your web site or business in position to go head to head with even the largest competition. We provide community focused business networking online and offline. We provide a platform for networking by offering memberships to our service and through advertising strategies. We strive to bring together the best of every industry in the region and introduce them to our members and viewers through our family of web sites on a National level. more info
Shenandoah Connection featured in West Virginia
Executive Magazine. Read Here.
Virginia FREE Classifieds
Shenandoah Valley Classified ads on the Shenandoah Valley's online connection section gives advertisers a unique opportunity to put their message in front of a broad range of people. We offer free commercial classified ads for the Shenandoah Valley and beyond.
Shenandoah Valley Classifieds >>> POST HERE
The Shenandoah Connection Group is looking to work with the new and existing small business, musicians, artists, and advertising groups in The Shenandoah Valley and beyond. It's all networking! Call Mark Barreres at 540-984-8190
Virginia Country Hams are the best of all the Country Hams.
Call us and get listed with us in the Shenandoah Valley
ShenandoahConnection.com | About Us | News | Testimonials | Free Classifieds | Sign Up|
Back to Home Page