Front Royal VA online guide to small business, arts, non-profits, and local events in the beautiful Shenandoah Valley of Virginia.
Front Royal - Shenandoah Valley Connection
Small Business Networking - Arts - Tourism - Advertising and Promotion
by ShenandoahConnection.com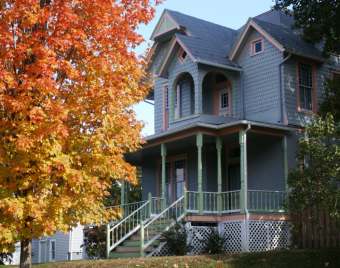 Online Advertising - Website Promotion
Search Engine Positioning - Business Networking
Shenandoah Valley Online Marketing Tools

Call - 540-335-8190
We Drive Traffic to your Website...

We are a full service website promotion and marketing firm located in The Shenandoah Valley of Virginia. Our innovative and proven search engine optimization techniques have ranked more web pages in more top positions than anyone in business in the Shenandoah Valley. Whether it's website promotion, development, design or consulting, we can help get you the results you expect.
more info
Arts & Entertainment - Real Estate - Jobs - Hotels & Inns - Recreation - Fine Dining
Business Opportunities - Shenandoah Weddings - Health Services - Shenandoah Valley Online News
Advertise your Shenandoah Valley Business - Front Royal Virginia Real Estate

Front Royal VA FREE Classifieds
Use our FREE Classifieds and post your ads to
thousands of active users.

Feel free to call us with ideas that you might have. We partner with other Web Designers, and Website Promoters who think outside the box. Shenandoah Valley Online Advertising
---
Home Instead Senior Care - Warren County VA Elder Home Care

| | |
| --- | --- |
| | Your local Home Instead Senior Care office is your connection to compassionate, reliable one-on-one, non-medical assistance. We can provide everything you'd do for your loved one and more, so you'll have confidence that your loved one is safe … whether you live several states away or just miles down the road. |
Aaron Blight - Home Instead Senior Care
Winchester Office - 174 Garber Lane Suite 3
Winchester, VA 22601 (540) 722-8750
Front Royal VA Home Care - Whether it's your parents, a grandparent, aunt, uncle or a cherished friend you're looking out for, we understand how the responsibility can wear on you … at work, at home and in your relationships with family and friends. Do you fear for your loved one's safety, but hope to find a manageable way for them to remain in their home? Do you feel like you want to be there for them all the time but can't manage? Maybe you've thought about a nursing home or assisted living facility? Or you might have even considered having your loved one move in with you. At Home Instead Senior Care we have the expertise to help you discuss these important matters with your family and the experience to help you make the right decision – wherever home may be.
---
Front Royal Virginia, Linden and Warren County VA Real Estate
---
Our goal as a real estate company is to reach out to our community as well as newcomers and to support them in buying or selling residential, commercial, land or investment properties in Warren County VA VA. We want to be a part of the growth that is currently sweeping this region. Inspired by the real estate market as it changes, intrigued by new trends, new laws; each experience bringing more wisdom and experience to the table. -

MPR lives by the traditional value of customer service while embracing the ever-changing world of technology.
We are located in Old Town Winchester. Literally, we are in the heart of where it's all happening.
Delivering you the personal attention you deserve with the information and marketing you require, now. -
Market Place REALTY
302 South Braddock Street
Winchester, VA 22601

540.450.2747 phone
540.450.2761 fax

Homes in Northern Shenandoah Valley

_____________________________________________________________________________________
Warren County VA Real Estate - Berryville VA Real Estate
Bryce Mt VA Real Estate - Edinburg VA Real Estate - Mount Jackson VA Real Estate
New Market VA Real Estate - Strasburg VA Real Estate - Woodstock VA Real Estate
Woodstock Virginia Real Estate
Shenandoah Valley Alarm Systems - Shenandoah Valley Home Loans - Shenandoah Valley Home Builders - For Sale by Owner - Homes for Rent - Virginia Relocation - Shenandoah Valley Contractors -
Mover Dudes has moved thousands of people. We move doctors, attorneys, professional athletes, businesses, churches, families, friends, and everyone in between. Jon's and the other Mover Dudes' commitment to customer service and professionalism has never ceased, and it shows with every move.

Mover Dudes has locations in Winchester, VA, Leesburg, VA, and Charlottesville, VA, but that is not the only area we service. We will help you move anywhere you need to go. Our inter-state division provides long distance moves across the country.

Warren County VA Moving Service - Frederick VA Leesburg VA Movers
Winchester VA Moving Service - Shenandoah County VA Movers - Northern Virginia Movers
Washington DC Metro Moving Estimates
---
Front Royal VA FREE Classifieds
Shenandoah Valley's Best FREE Classifieds ads were designed to encourage on line business opportunities in the Shenandoah Valley. You can use it to buy and sell automobiles, real estate for sale by owners, find renters and business people who understand the power of the Internet and much more.
POST HERE WITH NO SIGNS UPS >>>
POST HERE WITH NO SIGNS UPS >>>
Front Royal~Warren County Economic Development Authority PO Box 445 . 400 D
Kendrick Lane Front Royal . Virginia 22630 540.635.2182
Front Royal - Warren County Chamber of Commerce
104 E Main St Front Royal, VA 22630
(540) 635-3185
Warren County, Virginia - Front Royal-Warren County Airport
United Way Front Royal Warren County - Front Royal Va Website Hosting
---
Shenandoah Valley Business Directory
ShenandoahConnection.com has developed techniques that have enabled clients to capture higher positions on the major search engines, above their competitors. These strategies are based on 10 years of experience in marketing business online. We spend a lot of time with business networking partners helping them and reviewing the competition and understanding the local and regional markets. We conduct a business analysis and develop unique selling points for the business. Clients are able to achieve greater success with relatively lower marketing budgets in highly competitive markets. Join us call 540-984-8190
Albemarle County VA - Augusta County VA - Clarke County VA - Frederick County VA - Page County VA - Rockbridge County VA - Rockingham County VA - Shenandoah County VA - Warren County VA - West Virginia Shenandoah Valley Travel - Shenandoah Valley Advertising - Shenandoah Valley Arts - Shenandoah Valley Business Advertising - Shenandoah Valley Business Marketing - Shenandoah Valley Business Networking - Shenandoah Valley Website Promotion and Marketing - Shenandoah Valley Search Optimization - Cooperative Marketing

---
Questions or Comments About The Shenandoah Valley?
Shenandoah Valley Travel Questions & Answers
Call 540-335-8190
Home | About Us | News | Members | Testimonials | Free Classifieds | Advertise With Us | Contact Us