Shenandoah Valley Golf Course Locations
on ShenandoahConnection.com The Shenandoah
Valley Business and Arts Network - ShenandoahConnection.com
______________________________________________________________________
Shenandoah Valley golfers benefit from Don Blankenship's
Custom Made Golf Clubs and Repairs
by Don Blankenship of Edinburg VA
Looking to repair a damaged driver, putter, wedge or iron?
I can often get the work done within a day or two.
Call Don Blankenship at: 540-975-1387
Don Blankenship Edinburg VA - Member of The Golf Clubmakers Association
Hey Don, I have improved my game with my new KZG irons and woods golf clubs" -
Chuck in Woodstock, VA
Golf Club Maker Shenandoah Valley - Dynamic Golf Club Fitting Shenandoah Valley - Golf Club Regripping Shenandoah Valley - Golf Club Reshafting Shenandoah Valley - Virginia Golf Courses
Rules Of Golf Changes For 2004 Set By USGA And R&A - PGATOUR.COM
TheGolfChannel.com - Golf's Home Page
Golf Digest | The #1 Golf Publication!
PGA.com Home

---
Shenandoah Valley Golf Courses
Nine-Hole Golf Courses

Cliftondale Gold Club Clifton Forge 540-862-2081
Front Royal Front Royal 504-636-9061
Shields Par 3 Waynesboro 504-943-7283
Alleghany Country Club Covington 504-862-5789

18-Hole Golf Courses

Allegheny Country Club Covington
Bowling Green Front Royal 540-635-2883
Bryce Resort Basye 540-856-2124
Carper's Valley Winchester 540-662-4319
Caverns Luray 540-743-7111
Cliff View Golf Club Covington 540-962-2200
Country Club of Staunton Staunton 540-248-7273
Greenway Creek Glade Spring 540-429-2626
Gypsy Hill Stanton 540-332-3949
Ingleside Staunton 540-248-7888
Jackson Chase Front Royal 540-635-7814
Lakeview Harrisonburg 540-434-8937
Massanutten Resort Massanutten 540-289-9441
Shenandoah Valley Front Royal 540-636-2641
Shenvalee New Market 540-740-3181
Swannonoa Afton 540-943-8864
The Homestead - 3 courses Hot Springs 800-838-1766
Virginia National Bluemont 888-282-4653
---
Hotels in The Shenandoah Valley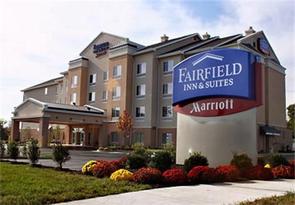 Courtyard by Marriott Winchester - 300 Marriott Dr., Winchester
Fairfield Inn And Suites By Marriott - off I-81, Exit 313, Winchester
Courtyard By Marriott Harrisonburg - off I-81, Exit 247, Harrisonburg
Courtyard by Marriott Roanoke Airport -3301 Ordway Dr., Roanoke
Accommodations
Shenandoah Valley Accommodations - Bed and Breakfast - Cabin Rentals - Camping
Day Spas - House rentals - Shenandoah Valley Hotels - Massanutten Mountains
Vacation Rentals - Virginia Vacations - Winchester Inns
Things to do and see in The Shenandoah Valley
Accommodations - Shenandoah Valley Entertainment - Places to Stay - Fine Dining - Shenandoah Vineyards - Shenandoah River Trips - Shenandoah Caverns - Ski Shenandoah Valley - Shenandoah National Park - Edinburg Concert Series - Fine Dinning Shenandoah Valley Antiques - Hot Air Ballooning Shenandoah Valley - Mt Jackson Virginia Upcoming Events - Shenandoah Valley Weddings - Small Business and Arts Links
---
Shenandoah Valley Virginia online guide to small business, arts, Travel info. and local events in the beautiful Shenandoah Valley of Virginia and West Virginia.
The Shenandoah Valley Connection
Small Business - Tourism - Arts & Music - Advertising
by ShenandoahConnection.com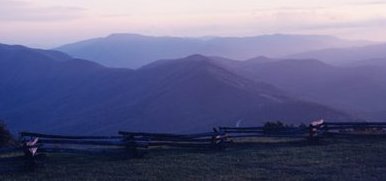 Photo by Gene Taylor

Online Advertising - Website Promotion
Search Engine Marketing - Business Networking

Call - 540-984-8190
Creating opportunities though networking....
The vision of the ShenandoahConnection Group is to provide community focused business networking online and offline. The strategy is to provide a platform for Networking by bringing together the best and the brightest regionally and making them available to the global market. We are going national soon. If you need business we can help!
Albemarle County VA - Augusta County VA - Clarke County VA - Frederick County VA - Page County VA - Rockbridge County VA - Rockingham County VA - Shenandoah County VA - Warren County VA - West Virginia Shenandoah Valley Travel - Shenandoah Valley Advertising - Shenandoah Valley Arts - Shenandoah Valley Business Advertising - Shenandoah Valley Business Marketing - Shenandoah Valley Business Networking - Shenandoah Valley Website Promotion and Marketing - Shenandoah Valley Search Optimization - Cooperative Marketing
ShenandoahsBest.com was founded in 2005 by a number of Shenandoah Valley experienced internet professionals.
Our goal was to provide a platform that allowed small businesses and web designers in the Shenandoah Valley to advertise directly to consumers at little to no cost.
We own and operate a number of Websites in the Shenandoah Valley and run WebPromotion.com we work across the USA connecting thousands of business professionals by forming local referral networks.
We collaborate with other web designers and web promoters which benefits everyone. By working together we can increase productivity and cost savings for our businesses, giving clients a valuable edge in today's marketplace " Mark Barreres @ 540-984-8190
The Internet in The Shenandoah Valley is becoming more accessible. The objective of Shenandoah's Best is to help Shenandoah Valley Merchants tap into the power of Internet reach MORE potential customers. We've created the solution to help your Shenandoah Valley Business grow by helping you put up a low cost or FREE website up in no time.
For too many years, local website companies, national telemarketers and other listing companies have charged website owners for listing on websites with little or no traffic by deceptive marketing practices. Many of these businesses were charging high prices for search engine traffic and positioning. Unfortunately, those using these companies did not receive the services promised. On the other hand, we are different. We don't charge for our SEO services unless we create positive results that drive traffic to YOUR SITE with listings on the FIRST PAGE OF THE SEARCH ENGINES for your desired search terms. "Top 10 search engine rankings happen only with ongoing efforts or strategies." So lets get to work! - Call Mark Barreres at 540-984-8190

Our investment paid itself back in less than 24 hrs. Yeah - I said ONE DAY!! In the past 2 years, we have gained huge boosts in search engine traffic, calls, and more importantly... SALES!! Lots of them. We've yeilded 40-50 times our investment is about 90 days (and counting)

If you are new to this group, take our word for it... Get involved - its worth it. If we can help any of you, let us know... Team play is what makes this work...

Trae Taylor President - Peak Incentives, Inc. - Washington DC Promotional Products
We differ from the competition is in the fact that we do not try and sell services that you do not need. We explain each step of the design process in terms you understand and happily answer any questions or concerns. If we can save money for our clients, we do. We know that a lasting relationship is more valuable than a one-time job.
Our collaboration with other web designers and web promoters benefits everyone. By working together we can increase productivity and cost savings for our businesses, giving clients a valuable edge in today's marketplace. - Business NOT as Usual
---
The Shenandoah Connection
Shenandoah Valley Business Networking Directory

The website that has changed the way
people think about the Internet in The Shenandoah Valley and beyond.
It really is all about networking! - Website Design with Promotion

---
We are about getting Virginia Businesses Networking with the RIGHT people.
About Us - Online Marketing - Virginia Business Directory - VA Business Forum - Virginia Employment
VA Web Design - VA Online Marketing - Virginia FREE Classifieds
We have many clients that have paid thousands of dollars to unscrupulous SEO companies that have promised search engine ranking that they cannot deliver for themselves no less anyone else. We are Powered by www.WebPromotion.com
"Top 10 search engine rankings happen only with ongoing efforts or strategies." So lets get to work!
Call for more for info on how you can get involved - 703-722-6012
Powered by www.WebPromotion.com - Contact Us

Counties of Virginia - Virginia FREE Classifieds - Virginia Government - Jobs in Virginia
Quick Facts - Bureau of the Census - U.S. Small Business Advisory - Made in Virgina
Virginia Business Networking Forum - Washington DC Business Networking
In addition to providing easy access to almost everything in The Shenandoah Valley, Google has set up this special feature to help you find exactly what you're looking for with a click of the mouse. List Your Business with us!
How Will People Find Your Website?
On the First Page of Google! more info
Now you can keep up to date with what's happening
in the World on ShenandoahConnection.com
Shenandoah Valley News and Reference Page
---
Our Objective is to foster and encourage creative partnerships
between business and the arts...
ShenandoahConnection.com | About Us | News | Testimonials | Free Classifieds | Sign Up|

Back to Home Page