Member of VA Business Networking - Harrisonburg VA Business Networking
---
You're Full-Time IT Department For Your Part-Time Budget

Information Network Associates is an Information Technology consulting company, dedicated to helping home users and small businesses with all their computer and network support needs.
Business IT Support -Business technology - Network Support Services - Remote Support Services - Remote Security Services - Managed Business Services - Computer Outsourcing Support - Technical support and Help Desk services - Online Backup Software Service
Serving in the Information Technology field for more than 20 years I have been exposed to various technological trends. As such, I've taken my experience and my contacts and created strategic alliances along the way. Through these alliances we've been able to collaborate and work together to deliver valuable services and support to our business clients so that they can stay competitive in the marketplace.

Today, competition is fiercer than ever. Small business owners have to keep costs down while generating positive cash flow in order to sustain their operations. Many owners understand that some form of workaround needs to occur in order to survive. Only by working together we can increase productivity and cost savings for our businesses and stay competitive in the market place. Information Network Associates
Hardware Services - Local Area Networking - Wide Area Networking
Remote Network Monitoring - Cable Plant Services - Winchester VA Computer Help - Winchester VA Web Design
You're Full-Time IT Department For Your Part-Time Budget in Harrisonburg VA
Information Network Associates is an Information Technology consulting company, dedicated to helping home users and small businesses with all their computer and network support needs.
Shenandoah Valley Computer Services - Harrisonburg VA Computer Services
Virginia Computer Services - West Virginia Computer Services
---
Harrisonburg VA Web Development and Online Marketing Team

We are a Harrisonburg, VA-based web design and software development team we create highly-customized web apps and business applications.
Are you trying to figure out what all this 'Cloud' talk is about and how it applies to your small business? Would your business benifit from cost effective systems that are available from anywhere, even mobile devices?
New business technology solutions are being released everyday. If properly implemented, cloud-based systems can improve many areas of your business including:

Customer Service
Quality
Finances
Productivity
MyTechStrategist is independant of any affiliations, so there is freedom to find the best solution out there for your specific business needs. Contact me for a free initial consultion with no further obligation.
---
Harrisonburg VA Web Design
By WebPromotion.com

We design Low Cost Web Sites for Shenandoah Valley VA Business - Shenandoah Valley Online Marketing and Advertising Plans - We Help Your Business Found with Web Advertising, Marketing - Have Our Web Designers Help You With Your Graphic Design Studio needs. Advertising Solutions from Websites, Logo Designs, Corporate Identity and Advertising Campaigns for The Shenandoah Valley and Beyond. - Internet Marketing VA Business
We offer website design from Harrisonburg, VA to the world. Our web design services include business websites, shopping carts, personal pages, portfolios, blogs, and more. Virginia Creative's goal is to provide local businesses with a powerful web presence in The Shenandoah Valley and the surrounding areas.

We can provide you with a complete website solution. When we design a website, we take your ideas and direction, and turn it into a functional, attractive, professional website.
We differs from the competition is in the fact that they do not try and sell services that you do not need. We explain each step of the design process in terms you understand and happily answer any questions or concerns. If we can save money for our clients, we do. We know that a lasting relationship is more valuable than a one-time job. - Internet Advertising Harrisonburg VA Powered by WebPromotion.com - Web Design Harrisonburg VA - Web Development Harrisonburg VA - Web Marketing Harrisonburg VA - Search Marketing Harrisonburg VA - SEO Marketing Harrisonburg VA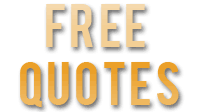 Harrisonburg VA Web Design - Charlottesville VA Web Design - Staunton VA Web Design
Virginia Web Designers - Online Marketing - Worldwide Web Design and Marketing
---
Harrisonburg VA Website Promotion
by ShenandoahConnection.com
We are a full service website promotion and marketing firm located in The Shenandoah Valley of Virginia. Our innovative and proven search engine optimization techniques have ranked hundreds of web pages in top positions. Whether it's website promotion, development, design or consulting, we can help get you the results you expect. About us
We just don't create and design websites we
create business networking partners - learn more
We're a fairly new company online, almost a year old. You have taken our search rankings to new levels in only a matter of weeks. We are a rapidly growing company that has 100's of satisfied returning customers, but it has been hard to promote that, and internet marketing takes time. However, with Mark Barreres's assistance, we are now getting much higher recognition on the web. Not only that, but Mark has a winning attitude that is simply there to help promote growing businesses. It's nice to find someone who seems to genuinely care about the growth and preservation of small businesses in America. - Kudos and many thanks to you, Mark!
Troy Lucas - Owner
Lucas Roasting Company, LLC
"What sets Mark and his Network apart from other so called SEO providers is the following combination: Despite asking a real low price for his services, he simply delivers. With Mark you are guaranteed to get traffic to your website. So, why should someone hire Mark? 1) results - guaranteed to get traffic to your website 2) price 3) he keeps delivering I happily and full of confidence am introducing (or already have) Mark to all my clients. This is how business ought to be. Go Mark!" - Rene Hollebrandse Actioncoach
ShenandoahConnection and WebPromotion.com delivers on what they promise! If being at the top of search engines matters to you, then this is the place to be. Mark Barreres has gone above and beyond on service and for a fraction of the cost of other so called "SEO experts" that charge BIG bucks and do NOT deliver. The difference is the results you will see almost immediately. Best of all they are always here for me on Skype and on the phone. Any business person interested in getting more referrals needs to take web based promotion seriously, and this is the best service out there. - Tara Kenyon
Dear ShenandoahConnection.com, I would like to thank you for all the hard work that you have done to direct customers to my web site. I appreciate the fact that you are here to help me. I had recently been commissioned to supply aerial photographs for ABC Good Morning America because they found me online. Great connect, Great service thanks. David Showalter - Shenandoah Valley Aerial Photography
Moving to a new area in 2006 meant that I would be competing for local business with photographers who had been servicing the community for years, even decades. Mark's services have allowed me to make myself known in the area and build a loyal customer base. I attribute much of my early and continued success to my great search-engine placement, and Mark was the one who put me there. Thank you! - Shenandoah County VA Wedding Photographer - Julie Napear
Our investment paid itself back in less than 24 hrs. Yeah - I said ONE DAY!! In the past few years, Mark's work with us has led to huge boosts in search engine traffic, calls, and more importantly... SALES!! Lots of them. - Northern VA Promotional Products
We are looking for a a few designers and sales people to help with our Harrisonburg VA Wedding Pages on Shenandoah Weddings.org call Mark at 335-8190 - Powered by Harrisonburg VA Business Networking
---
Business Enterprise Resource Planning Software
Wholesale and Retail Software Solutions - Enterprise Resource Planning Software
ERP Business Software CMS • Computerized Maintenance Management System CMMS • Enterprise Resource Planning ERP • Customer Relations Management CRM • eCommerce • Internet Marketing and Advertising - International Business Marketing
e-Business Software - Metals Software - distribution software - wholesale distribution software - enterprise software - ERP software - accounting software manufacturing software - enterprise resource planning software - discreet manufacturing software - process manufacturing software - warehousing software - warehouse management software - crm software - customer relationship management software - e-business software - portal enablement- portal software - POS Software retail software - supply chain management software - Wholesale Software Solutions - Enterprise Resource Planning Systems
Retail Software Solutions
---
Shenandoah Valley Business Solutions
ShenandoahConnection.com - Optimized Strategies For Success
Creative Web Design - Online Marketing - Search Engine Optimization - Smart Business Networking

Our services include: New Site Creation - Old Site Redesign - Domain Name Search and Registration - Search Engine Optimization - Ecommerce Solutions at Affordable Pricing - Weekly or Monthly Maintenance - Free Phone Support - Online Marketing Solutions - Several Hosting Packages - Custom Built Sites - Detailed Statistics and Friendly Always here for you service.

Advertise Shenandoah Valley Business - Business Networking - Domain Names - Hosting Plans - Espaņol - FREE Classifieds Shenandoah Valley - Grassroots Marketing - Gifts, Promotional Products - Pop Marketing Design - Promotional Products - Printed Tee Shirts - Radio Advertising - Search Engine Optimization Marketing - Signs and Graphics - Shenandoah Valley Best - Shenandoah Valley Business Marketing - Virginia Business Networking - Virginia Classifieds - Shenandoah Web Hosting - Web Promotion - Shenandoah Valley Web Site Design - Web Design Development - VA Twitter Business Networking
---
If you have any ideas, comments, suggestions or would like to work on a project with us
please do not hesitate to call 540-335-8190 - Shenandoah Valley Twitter
ShenandoahConnection.com | About Us | News | Testimonials | Free Classifieds | Sign Up|
Back to Home Page