Harrisonburg Va Signs - Staunton Va Signs - Charlottesville VA Sign Company
To discuss your sign needs - 540-574-3122
ATOMIC DESIGN - SIGNS

Signs Banners and Graphics Harrisonburg - Staunton VA
Charlottesville VA Signs and Graphics
Harrisonburg Va Signs - Staunton Va Signs - Charlottesville VA Sign Company
Including JMU campus and Businesses in Virginia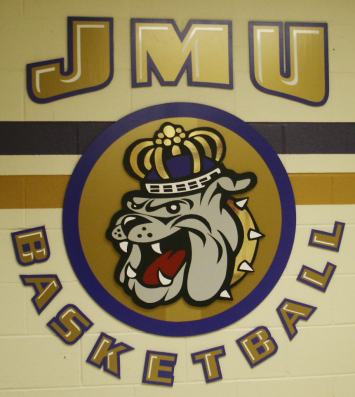 Quick, Quality signs for stores, offices, factories, schools, churches, homes & organizations -- including banners; magnetics; vehicle and window lettering and graphics; real estate signs; 3-D, wood & plastic signs; graphic design & logo development. Harrisonburg Va Signs - Staunton VA Signs
Whimsical Signs for Restaurants & Unique Retail Business
3D Shadowcasters - 3-Dimensional Signs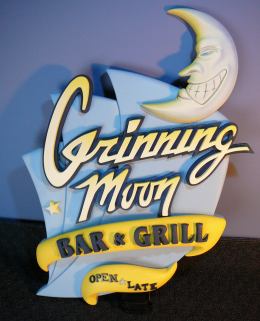 All of our 3D signs are handcrafted and hand-painted, and are made of High-Density Urethane/Sign Foam that is remarkably strong and durable. We have also developed a unique crushed velvet finish that does not reflect light, making our signs strikingly visible from all angles and in all lighting conditions. Both the sign material and the finish are completely waterproof and will not rot, fade, or decompose; our signs have an unlimited lifespan inside or out!
3 Dimensional Signs- Three Dimensional Signs - Three Dimensional Backlit Signs - 3D Signage
To discuss your sign needs - Call Eric 540-574-3122
We can create original artwork for any application, or use your own, contact us today for a quote!
For More Information, Call Us: 540-574-3122
---
Virginia Web Design - Virginia Online Marketing by
WebPromotion.com
We are your Virginia web promotion, web design and SEO team. We create a GREAT looking web site and drive targeted traffic to it. Optimizing the benefits of a web site will result in much more traffic, thereby generating more income to the owner of the web site.
Brand Identity VA Business - Logo & Graphic Design VA - Web Design Virginia Business - VA E- Commerce
Multimedia and Flash Animation - Print Media and Direct Mail - Project Design & Management - Conversion Programs
Web Design Harrisonburg VA - Web Development Harrisonburg VA - Web Marketing Harrisonburg VA - Search Marketing Harrisonburg VA - SEO Marketing Harrisonburg VA
Shenandoah Valley Business Networking by ShenandoahConnection.com
---
ShenandoahArts.com gives arts people an opportunity to create income by getting eyes to look at their art works. Hopefully it will better unite the diversified Shenandoah Valley art community as well as muster up more interest in the buying of the local arts. Shenandoah Valley Artists
Use these FREE forums > Shenandoah Arts Blog
Thinking outside the box? Or just want to help. Call ShenandoahMusic.com with ideas on Networking Business and The Arts If you are a team player we would like to hear from you. call 540-984-8190
Kimberly Judy is based in the Shenandoah Valley of Virginia, Kimberly Juda specializes in oil painting and drawing. She is available for portrait and mural commissions, and private and group art lessons.
Harrisonburg VA Art Lessons - Harrisonburg VA Murals - Shenandoah Valley Art Classes
Harrisonburg VA Artist for Hire
Corporate Art by Commission
sculpture art, portraits, reproductions and more...
We represent a growing list of artists who love to work on a commission basis. Let us know your needs. We would be most happy to assist you in finding the right artist to work with.
---
Shenandoah Valley FREE Classifieds
This is a free service for area musicians, our goal is to help support live music by having a way for musicians to contact each other. Musicians Looking for Musicians
New Music Venues - Musicians Gear for Sale or Trade - Shenandoah Valley Events
Shenandoah Valley Forums - Chat Here
Shenandoah Valley Classified ads on the Shenandoah Valley's online connection section gives advertisers a unique opportunity to put their message in front of a broad range of people. We offer free commercial classified ads for the Shenandoah Valley and beyond.
---
Shenandoah Valley Advertising - Shenandoah Valley Website Design
ShenandoahsBest.com and ShenandoahConnection.com
Online Advertising and Business Networking for Business and the Arts in Virginia
Shenandoah Connection has developed strategies that have enabled clients to get a much higher position on the major search engines than their competitors. Our strategies are based on 10 years of experience in marketing business online. We spend a lot of time with our clients discussing and reviewing the competition and understanding the local and regional markets. We conduct a business analysis and develop unique selling points for the business. We enable our clients to achieve greater success with relatively lower marketing budgets in highly competitive markets. more info
About ShenandoahsBest.com
ShenandoahsBest.com was founded in 2005 by a number of Shenandoah Valley experienced internet professionals.
Our goal was to provide a platform that allowed small businesses and web designers in the Shenandoah Valley to advertise directly to consumers at little to no cost.
We own and operate a number of Websites in the Shenandoah Valley and run WebPromotion.com we work across the USA connecting thousands of business professionals by forming local referral networks.
We collaborate with other web designers and web promoters which benefits everyone. By working together we can increase productivity and cost savings for our businesses, giving clients a valuable edge in today's marketplace " Mark Barreres @ 540-984-8190
Albemarle County VA - Augusta County VA - Clarke County VA - Frederick County VA - Page County VA - Rockbridge County VA - Rockingham County VA - Shenandoah County VA - Warren County VA - West Virginia
Shenandoah Business Networking - VA Business Networking - Shenandoah Valley Weddings - Shenandoah Valley Music - Shenandoah Valley Arts - Shenandoah Smart Business Network
If you have any ideas, comments, suggestions or would like to work on a project with us please do not hesitate to call 540-984-8190
ShenandoahConnection.com | About Us | News | Testimonials | Free Classifieds | Sign Up|
---
We are about getting Virginia Businesses Networking with the TEAM PLAYERS.
VABusinessNetworking.com has and is leading the way for Virginia Business to take advantage of business networking with team players. We provide powerful, affordable web design and online marketing tools that generate results for your business in Virginia.
Bedford County VA Business Networking - Charlottesville VA Business Networking - Fairfax Business Networking - Harrisonburg VA Business Networking - Indian Business Networking Northern VA - Loudoun County VA Business Networking - Richmond VA Business Networking - Roanoke VA Business Networking - Shenandoah Valley Business Networking - Winchester VA Business Networking - Northern Virginia Business Directory - Winchester VA Business Directory - Harrisonburg VA Business Directory
Affordable Web Design And Online Marketing For VA Business
Our services include: Affordable VA Web Design - New Web Site Creation for VA Business - Old Web Site Redesign - Domain Name Search and Registration - Search Engine Optimization - Ecommerce Solutions for VA Business - Weekly or Monthly Maintenance - Free Phone Support - Virginia Marketing Solutions - Several Hosting Packages - Custom Built Sites VA - Detailed Statistics and Friendly Service. - Internet Advertising for Virginia Business
We have many clients that have paid thousands of dollars to unscrupulous SEO companies that have promised search engine ranking that they cannot deliver for themselves no less anyone else. We are Powered by www.WebPromotion.com
"Top 10 search engine rankings happen only with ongoing efforts or strategies." So lets get to work!
Call for more for info on how you can get involved - 703-722-6012
Powered by www.WebPromotion.com - Contact Us
How Will People Find Your Website?
First Page Search Engine Optimization
Harrisonburg VA Web Design - Harrisonburg VA Web Promotion
Shenandoah Valley Advertising
Business NOT as Usual! Shenandoah Valley's Best
www.ShenandoahsBest.com is here to help local Busineses get found online

GET A FREE LISTING AND WEBSITE - ShenandoahsBest.com

The Internet in The Shenandoah Valley is becoming more accessible. Information on a local level needs to reach consumers that are searching for it. The objective of Shenandoah's Best is to help Shenandoah Valley merchants tap into the power of Local Internet search terms to reach potential customers. We've created the solution to help your Shenandoah Valley Business grow by giving you a FREE listing and helping you get a totally FREE up and running website.

Call 540-984-8190. We are here to help your business grow. :-)
SIGN UP FOR YOUR FREE WEBSITE AT: www.NewWebDomain.com