If you looking to arrive at the event in style and comfort then your looking for a limousine service. A limo will for certain turn heads and get wondering who the VIP is in the backseat is. Limo rentals make great Corporate Transportation sure to impress special Corporate clients. A limousine rental is also the perfect way to make the bride and groom feel like the King and Queen on that special day. A fine Limousine is much more than just a ride to the airport. And you can fine a Limo Company to fit any budget.

Limousine Services for The Shenandoah Valley and beyond. West VA Limo
For information on advertising options for your Limousine service, please call: 540-984-8190
Shenandoah Valley Limo Website Promotion
---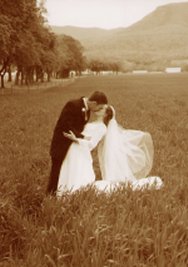 Wedding Photography in The Shenandoah Valley
The Shenandoah Valley's Wedding Connection
ShenandoahWeddings.org
Whether you're on a shoestring budget, or you want the most extravagant wedding imaginable, ShenandoahWeddings.Org can offer a suitable wedding planner to cover your special day. We work closely with the best and most creative wedding photographers, honeymoon planners, caterers, musicians, florists, wedding consultants, limousine services, bridal shops, tuxedo rental stores, gift registry, live music and wedding bands, reception sites and more. more info
Your wedding day should be a once in a lifetime
experience. Let us be of help to you...
Accommodations - Bridal - Cakes - Carriages - Caterers - Decorations - Shenandoah Valley DJ's - Florists - Formal Wear - Honeymoon Planning - Invitations, Wedding Favors Supplies - Shenandoah Valley Jewelers - Locations - Lodging - Makeup Consultants - Massage - Musicians - Photographers - VA Planners & Consultants - Rentals - Transportation - Shenandoah Valley Travel Agents - Wedding Cake Toppers - Wedding Planners - Shenandoah Valley Video Productions - Shenandoah Valley Fine Wedding Cake Bakers - Shenandoah Valley Wine Tastings - Wedding Venues
West Virginia Limos
---
Small Wedding Venues in The Shenandoah Valley
Fuller House Inn & Carriage House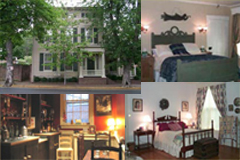 A Fine Historic Bed and Breakfast Inn of Winchester Virginia
The Fuller House can provide a truly memorable experience for any small wedding, business or social events.
---
Shenandoah River Lodge
Go Back in Time, and Relax at the Shenandoah
River Lodge at Franley Farms - Woodstock Virginia

Weekend and Weekly Short Term Rentals
EXPERIENCE a hidden treasure in the Shenandoah Valley. Weekly rentals or weekend rentals. This spacious 4,000 sq. ft. furnished Lodge is located on 160 secluded acres with 1-1/2 miles of river frontage nestled in the seventh bend of the Shenandoah River. The Lodge has a fully equipped kitchen, 4 bedrooms plus a nursery, a 7 person hot tub. Visit our web site: www.shenandoahriverlodge.com
List your wedding service with us MORE INFO
---
Accommodations in the Shenandoah Valley
Motels, Hotels, Cabins, House Rentals and B&B's along the Shenandoah Valley Wedding Trail. Come visit the Shenandoah Valley soon. Off this page you will find services for travelers, places to stay and the best places to see and things to do in the Shenandoah Valley of Virginia.

Bed and Breakfasts Inns - Cabin Rentals Shenandoah - Stay in Woodstock VA
Camping in the Shenandoah Valley - Shenandoah Valley House Rentals
Day Spas of the Shenandoah Valley - Massanutten Vacation Rentals
Shenandoah Valley Hotels
---
The Valley's Ultimate Resource for the best musicians.
Shenandoah Valley Wedding Musicians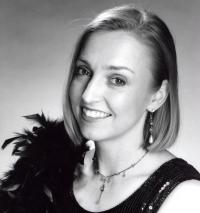 Jazz, Folk, Blues, Bluegrass, Rock, Swing and more.
ShenandoahMusic.coms' growing list of network musicians
will perform at your home, office, weddings, anniversaries or festivals.
Call 540-984-8190
Please email us your needs for live music and we will get on it right away.
We at ShenandoahMusic.com are always interested in working with the new musicians, artists and small business people, moving to the Shenandoah Valley, West Virginia and surrounding areas. We would like to help get more music venues off the ground as well. Call 540-984-8190 anytime.
---
The Shenandoah Connection Network
Networking The Shenandoah Valley and Beyond!
Virginia Search Engine Optimization
Getting a professional website geared toward your target audience is what the The ShenandoahConnection can do for you! Our desire it to help businesses and individual clients establish or maintain a professional presence on the World Wide Web. Website Design with Promotion
Business Marketing in the Shenandoah Valley
Product marketing - website design and hosting for Shenandoah Valley Business- Shenandoah Valley Online Business Networking and Arts Magazine - Internet Advertising Business Networking - Search Engine Optimization - Shenandoah Valley online Business Networking and Arts Guide - Shenandoah Valley Online Business Marketing - Online Promotion and Marketing Services
Radio Advertising Shenandoah Valley
Shenandoah Valley Business Networking
Shenandoah Valley Business Networking Directory
Shenandoah Valley Search Engine Optimization
Shenandoah Valley Search Engine Marketing
Real Estate in The Shenandoah Valley
Shenandoah Valley Virginia online guide to information about small business arts networking, local events in the beautiful Shenandoah Valley of Virginia and West Virginia and beyond. Shenandoah Valley of Virginia - Website Promotion by Shenandoah Connection
How Will People Find Your Website?
First Page Search Engine Optimization
---
ShenandoahMusic.com
Powered by GrassRoots Business Networking
VA Business Networking is Powered by: GRASSROOTS NETWORKING
Collective Creative Marketing, Business Networking
with Search Engine Marketing

GrassRoots Business Networking is a collective marketing method for like-minded business people.
Who wish to combine business networking with the power of search engine optimization techniques.

GrassRootsNetworking.com builds online business relationships. We search for honest hearted
team players to work with. We partnership with other grassroots business organizations. About Us
GrassRoots Artists - GrassRoots Computer Services - GrassRoots Musicians - GrassRoots Web Promotion - Grassroots Farmers - Website Design - GrassRoots Web Promotion - GrassRoots Indie Filmmakers - GrassRoots Writers - GrassRoots Real Estate Services - GrassRoots Medical Innovations - GrassRoots Networkers - Website Design with Promotion - GrassRoots Forum - Americana Rhythm - Espaņol - NC Business Networking - North Carolina Mountains - Long Island Business Networking - Shenandoah Valley - USA Musicians - VA Business Networking - Website Promotion - GrassRoots Network - GrassRoots Web Hosting - Washington DC Metro Business Networking - World News Links
If you have any ideas, comments, suggestions or would like to work on a project with
us please do not hesitate to call 540-984-8190
Limousine Services Shenandoah Valley
Northern Virginia and West VA
If you have any ideas, comments, suggestions or would like to work on a project with us please do not hesitate to call 540-984-8190
ShenandoahConnection.com | About Us | News | Testimonials | Free Classifieds | Sign Up|