Long Distance Moving & Relocation Expert Dennis Bell with JKMoving Services
Call Dennis Bell – 703-928-4428
Stickley - Piano's - Hummel - Marble - Antiques
Bulky Items - Waterford - Pennsylvania House - Art Collectibles - Long Distance Moving Tips
Sign to recieve My Quarterly Newsletter
If your household contains any of these items then you need the best Mover. Attention to detail is what creates a smooth move for you. I have over 10 years estimating experience, 6 years with JK. Not every move is the same. Your move is unique because of the quality of your belongings, the logistics of your home and driveway, the season your moving in and the weather outside on move day.
With a 99% on-time rating, a claims rating 200% below the industry average, and plenty of customer compliments and awards, we're ready to make this the move of your life… from start to success.
Protection of floors and banisters
· Floor runners, adhesive plastic to protect carpets and foyers
· All materials for wrapping sofas and hardwood furniture
· Guaranteed pack, load and delivery dates
· Full-time drivers and employees, latest up-to-date equipment
· Quality Control Technicians to inspect relocations
· Move Consultants for in-home estimates, and service recommendations
· One company Interstate Moves – We move you ourselves with the same truck and driver at Origin and Destination
· Eight year average tenure for Movers and Packers - they stay with us because they share in the Owners profits – Moving is their Profession!
FREE In-Home Estimate
Why trust your valuable possessions to just any moving and storage company.
We give you the assurance of superior service, whether you need residential or commercial moving or storage.
Call Dennis Bell – 703-928-4428
Mover for Local Moves in the DC Metro area - Mover for Storage and Interstate Moves to Anywhere - Services relative to Moving
National Senior Services - Northern Virginia Senior Services - Northern Virginia Realtors and Real Estate - Home Services in Norther Virginia - Home Services in Washington, DC and Suburban Maryland
_______________________________________________
Real Estate and Relocation Services Northern VA
Metro Washington Homes is being brought to you in part by:
Northern Virginia Realtor
on Weebly.com

Northern VA, Washington DC Metro Real Estate Sales and Services by
Cell 703-928-4428
I'm Dennis Bell and I would like to be your real estate agent in Northern Virginia. I'm a lifelong resident
and know all the neighborhoods in Arlington, Fairfax, Prince William and Loudoun Counties.
-
Brambleton Real Estate
-
Centreville Real Estate
-
Chantilly Real Estate
-
Clifton Real Estate
-
Fairfax Real Estate
-
Fairfax Station Real Estate
-
Fairlakes Real Estate
-
Oak Hill Real Estate
-
Reston Real Estate
-
South Riding Real Estate
-
Vienna Real Estate
______________________________________
Shenandoah Valley Moving Services by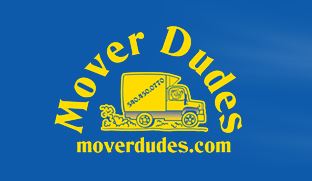 Mover Dudes has locations in Winchester, VA, Leesburg, VA, and Charlottesville, VA, but that is not the only area we service. We will help you move anywhere you need to go. Our inter-state division provides long distance moves across the country.
*We do local, short-distance moves
(Ask our estimator about the "local resident" discount)
*We do Intrastate moves (within the state)
*We do interstate moves (from one state to another)
If you have a home or a company to move, tell us where it is, and we will move it!
Mover Dudes has moved thousands of people. We move doctors, attorneys, professional athletes, businesses, churches, families, friends, and everyone in between. Jon's and the other Mover Dudes' commitment to customer service and professionalism has never ceased, and it shows with every move.
Virginia Moving Services

Front Royal VA Movers - Leesburg VA Movers - Middleburg VA Movers - Purcellville VA Movers - Winchester VA Movers
Shenandoah Valley Movers
_____________________________________________________________________
Nationwide Real Estate & Moving Resources
East Coast Real Estate - Midwest Real Estate - West Coast Real Estate