ShenandoahConnection.com Welcomes:

_______________________________________________________________

Looking for more action in your Winchester VA
business and life? Here are 3 Business Coaches:

Winchester VA Business Coach - Rene Hollebrandse
149 Curry Ct. Clear Brook VA 22624

"My clients who took me on as their mentor will start implementing these 5 things - results then follow, with an ROI that is positive within 3 months. Within a year several clients started to have record breaking results."

_________________________________________________________

Shenandoah Connection Welcomes:

Your Winchester VA Real Estate Team!

Traci Shoberg: I have been an active Realtor for the past 18 years. I've been in the Hall of Fame (Top 5% of Realtors in the Blue Ridge Association of Realtors [BRAR]) since 2008 and am the recipient of the 2015 Salesperson of the Year award from BRAR. I strive to bring joy to buyers and sellers throughout the real estate transaction while achieving the highest level of professionalism and ability.

Martinsburg WV Real Estate - Inwood WV Real Estate - Bunker Hill WV Real Estate - Berkeley County West Virginia Real Estate Agents

______________________________________________________

Work From Home In Martinsburg WV

Business Opportunity by Trish Sims

Our extraordinary LifeVantage business puts us in a position to build a substantial recurring royalty income by just reaching out and sharing the news (i.e., ABC PrimeTime newscast) with others and informing them about the most important breakthrough of our time to impact health & longevity and the life-changing opportunity available through the NASDAQ Company behind it!

One of the most impressive aspects of our LifeVantage opportunity is that it affords us the ability to build our business to the point of financial independence without disrupting a present livelihood in the interim. But the proven system we use necessitates frequent use of the telephone. Our success can be assured if we simply reach out on a daily basis if possible and get someone new in front of their computer!

Call to join our team today: mylifevantage.com/trishsims

_______________________________________________

Home Instead Senior Care - Martinsburg West Virginia Assisted Living Home Care

| | |
| --- | --- |
| | Your local Home Instead Senior Care office is your connection to compassionate, reliable one-on-one, non-medical assistance. We can provide everything you'd do for your loved one and more, so you'll have confidence that your loved one is safe … whether you live several states away or just miles down the road. |

Aaron Blight - Home Instead Senior Care
Winchester Office - 174 Garber Lane Suite 3
Winchester, VA 22601 (540) 722-8750

Martinsburg WV Home Companionship Services - Martinsburg Home Helper Services - Martinsburg WV Respite Care - Martinsburg WV Alzheimer's Care - Martinsburg WV Short-Term Recovery

______________________________________________________

Martinsburg West Construction by Pifer Construction

1822 Roberts Street Winchester, VA 22601
540-542-1670 540-542-1672 FAX

Pifer Construction, Inc. of Winchester, Virginia—the remodeling and construction arm of the Pifer Companies—is your best single-source partner for all of your home and commercial remodeling and construction needs. Whether you have a large remodeling project or small, Pifer is a name you can trust! We pride ourselves on fair pricing, honesty, superior service and exceptional workmanship in Berkeley & Jefferson Counties, WV

Sunrooms Frederick Martinsburg WV - Patios Martinsburg West VA - Decks Martinsburg WV - Historic Renovation Martinsburg VW - Commercial Build-Out Martinsburg WV - New Home Construction Martinsburg West VA - Home Renovation Martinsburg WV

_______________________________________________________________

Eastern Panhandle West Virginia Musicians for Hire

We have a list composed of professional musicians living in the Shenandoah Valley. Our fine musicians have performed extensively at five star resorts, country clubs, hotels, restaurants and homes in the Virginia and the Washington DC, area over the last 30 years. We provide live music and DJ services for weddings and receptions, concerts, dances, corporate events and dinners. We've entertained audiences of all ages and backgrounds that have included numerous dignitaries and celebrities. We have a diverse repertoire that allows us to provide appropriate entertainment for virtually any event. - Eastern Panhandle Musicians Forum

Martinsburg West VA House Concerts - Help support local musicians!

_________________________________________________

Martinsburg WV Real Estate Agents
The West Virginia - Shenandoah Real Estate Connection

Country Properties in Virginia, and West Virginia
WEST VIRGINIA REAL ESTATE

We are located in Old Town Winchester. Literally, we are in the heart of where it's all happening. Delivering you the personal attention you deserve with the information and marketing you require, now. -

Market Place REALTY
302 South Braddock Street
Winchester, VA 22601

540.450.2747 phone
540.450.2761 fax

You can also search for your ideal home by viewing current listings with detailed descriptions and photos. Or you can get help determining the value of your home by requesting a report that includes the prices of similar homes that recently sold or are currently for sale Capon Bridge WV Homes, Augusta WV Homes, Slanesville WV Homes, Romney WV Homes, Hampshire County WV Homes - Bunker Hill West VA Real Estate

Buying A Home WV - Selling A Home WV - WV Property Search - Featured WV Real Estate Listings - West VA Home Values - West VA Community Info

Augusta WV Real Estate - Berkeley County WV Real Estate - Bunker Hill WV Real Estate - Capon Bridge West VA Real Estate - Hampshire County WV Real Estate - Morgan Co WV Real Estate - Romney WV Real Estate

_________________________________________________________________

Our free West VA FREE Classified and Want ads were designed to encourage on line business opportunities in West Virginia. You can use it to buy and sell automobiles, real estate for sale by owners, find renters and business people who understand the power of the Internet and much more. If you are in business, we ask you to give us a call and find out about our dynamic GrassRoots Networking Groups that are starting to catch on in the state of West Virginia and beyond. West VA Want Ads

____________________________________________________________
Martinsburg West Virginia Health Services
Chiropractic Care West Virginia
by Alissa Harris
Alissa Harris Doctor of Chiropractic is dedicated to treating patients without the use of modern medicine. Using chiropractic, applied kinesiology , and nutritional supplements , she is able to better treat the core of the patient's problems, instead of just treating the symptoms.
West VA Chiropractic - Martinsburg WV Chiropractic - Charles Town WV Chiropractic - Shepherdstown WV Chiropractic - Massage West VA - West Virginia Chiropractor - Shenandoah Valley Chiropractic
_______________________________________________________________________________
Harpers Ferry Muscular Therapy, LLC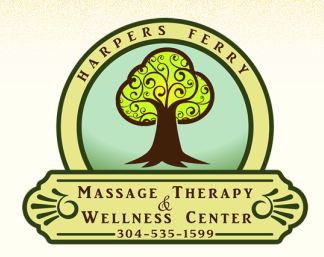 Harpers Ferry Muscular Therapy is dedicated to providing natural and effective ways to treat muscular pain, discomfort and the effects of living a stressful lifestyle.

We offer Deep Tissue Muscular Therapy, Professional Relaxation Massage, Hot Stone Therapy and other natural therapies to assist the body's innate healing processes. These therapies will ease muscular aches and pains, counter the effects of stress and encourage relaxation.

Harpers Ferry Muscular Therapy is a relaxing place where you can come and take a break from your everyday routine. You will receive a personalized treatment that will have you feeling rejuvenated and uplifted. You will leave with tools to assist you in making your life healthier and more in balance.

We look forward to working with you. CALL 304-535-3009
Massage Charles Town WV - Massage Martinsburg WV - Massage Ranson WV - Massage Eastern Panhandle WV
Shenandoah Valley Health Services - Shenandoah Valley Massage - Woodstock VA Massage - Martinsburg WV Massage - Charles Town WV Massage - Shepherdstown WV Massage - West VA Massage
_______________________________________________________________________________
West Virginia Musicians - Networking For A Change
House Concerts are a growing phenomenon across the country designed to bring an audience and a musical artist closer together. Here's the deal: We invite a musician to play at our house. We invite anybody and everybody to come hear him/her. We pass a hat (a suggested donation of 10 bucks). All proceeds go to the musician. Everyone has a great time, listening to live, local music!
What is a house concert? A house concert is a chance to experience music by local musicians in a warm and intimate environment. It's when someone opens up their home and invites you into their living room to share in a performance by a few of our talented musicians.
Why would anyone do this? There are few venues where people can go to experience great music in a close and friendly environment. Great music makes us happy and we want to share that with others around us. These events allow us to give exposure to some incredible Virginia and traveling musicians that are a part of our worldwide network whose talents we truly believe in and wish to help promote.
How much does this cost? We have a "recommended donation" of $10-20 per person but we realize every situation is different and we can certainly make concessions to fit your individual needs.
Live Music Martinsburg West Virginia - Featuring local and regional musicians with the intent is to bring together the richly talented local music community. The mission of The Martinsburg Saturday Night Concert Series is to bring live music to a broader audience of fans will be able to access the community, and appreciate it's talent. West VA House Concerts
We will use the web promotion and marketing skills of WebPromotion.com and get any musician or bands site up on the search engines for what ever search terms they desire FREE of charge. - more info
USA Musician Supporters - Our Goal is NOT to make money with this site, but we can use some help. If you like to help out we can pay you with FREE SEO and Business Network with you as well. We need the help of web designers, writers, video and other creative types of people. - Contact Form
Musician Services: Web Site Hosting and Promotion For Musicians - FREE SEO For Musicians - FREE Marketing for Music Venues - Americana Rhythm Magazine - Charleston West Virginia - Harpers Ferry WV - Martinsburg West Virginia - Lewisburg West Virginia - Shepherdstown West Virginia - West Virginia Business Networking - West Virginia Arts and Events
Martinsburg West Virginia Weddings - Martinsburg WV Wedding Reception Sites - Martinsburg WV DJ's - Martinsburg West Virginia Musicians - Martinsburg WV Photographers - Shenandoah Valley Wedding Cake Bakers - Shenandoah Valley Florists - Shenandoah Valley Wedding Dresses - Shenandoah Valley Catering - Shenandoah Valley Vineyards
_______________________________________________________________________________

Social Media Optimization SEO Martinsburg WV
WebPromotion.com has not only been a pioneer of the organic search process for increasing rank. But we are an authority on social engagement for web sites and brands internationally. With connections across the globe (including Australia, UK, Spain, Canada) we are able to provide a full service Internet marketing agency approach to large organizations as well as small to mid sized companies.

Visit the source: WebPromotion.com Internet Marketing Company | SEO and Social Media Services
WebPromotion.com has been providing SEO services since 1996. Using a unique approach of building proprietary directory websites, many small businesses have been able to rank well in the search engines for requested keywords over the years. Headquartered in the beautiful Shenandoah Valley of Virginia, we spend considerable time with local community businesses to market their products and services. We also network with other local representatives around the United States and the world to similarly support the local communities.

Utilizing modern communication has enable a broader reach now to be able to give good support anywhere. Why not contact us today and let us show you how so many small businesses have benefitted from a great web presence?

Who We Are:
Mark Barreres

Founder Mark has built the WebPromotion network from the ground up. He is all about getting people to work together with team players and loves making connections where all sides benefit. Founder of GrassRootsNetworking.com

Rob Pohle

Web Design & Creative Director - Rob considers the image to be a powerful tool. An award winning creative director he combines his love of design with technology to help his clients have the image and success they desire online.

Eric Safstrom

Web Design and Development - Eric has been working in the industry for over 15 years with experience in many aspects of web design and development. Eric loves working with clients to find out what is really needed and then deliver solutions that bring results.
We collaborate with other Martinsburg WV web designers and web promoters which benefits everyone. By working together we can increase productivity and cost savings for our businesses, giving clients a valuable edge in today's marketplace Call us @ 540-335-8190
"What sets the WebPromotion.com and their Network apart from other web designers and the majority of SEO providers, is the following combination:With Mark you are guaranteed to get traffic to your website.Despite asking a real low price for his services, he simply delivers. So,why should someone hire Mark? 1) Results - guaranteed to get traffic to your website. 2) Price. 3) He keeps delivering. I happily and with full confidence am introducing (or already have) Mark to all my clients. This is how business ought to be. Go Mark!" - Rene Hollebrandse - Virginia Business Coach
I would like to thank you for all the hard work that you have done to direct customers to my web site. I appreciate the fact that you are here to help me. I had recently been commissioned to supply aerial photographs for ABC Good Morning America because they found me online. Great connect, Great service. Thanks. David Showalter - Shenandoah Valley Aerial Photography
"Moving to a new area in 2006 meant that I would be competing for local business with photographers who had been servicing the community for years, even decades. Mark's services have allowed me to make myself known in the area and build a loyal customer base. I attribute much of my early and continued success to my great search-engine placement, and Mark was the one who put me there. Thank you!" - Julie Napear
"Our investment paid itself back in less than 24 hrs. Yeah - I said ONE DAY!! In the past few years, Mark's work with us has led to huge boosts in search engine traffic, calls, and more importantly... SALES!! Lots of them." - T. Taylor
"ShenandoahConnection and WebPromotion.com deliver on what they promise! If being at the top of search engine placements matter to you, then this is the place to be. Mark Barreres has gone above and beyond on service and for a fraction of the cost of other so called "SEO experts" that charge BIG bucks and do NOT deliver. The difference is in the results you will see almost immediately. Best of all, they are always here for me on Skype and on the phone. Any business person interested in getting more referrals needs to take web based promotion seriously, and this is the best service out there." - Tara Kenyon

We collaborate with other West Virginia web designers and web promoters which benefits everyone. By working together we can increase productivity and cost savings for our businesses, giving clients a valuable edge in today's marketplace. Call us at 703-722-6012
Call Mark Barreres to get a FREE listing on our Martinsburg WV Business Directory
Our goal is to help the small business people in Martinsburg WV - Our mission at is to provide Martinsburg West Virginia Businesses with the most advanced local networking to assist them in making smart choices; to provide local small businesses with the tools and strategic alliances to increase their profit, leverage their marketing and help even the playing field when competing against large national franchises.
WV Complete Website Designs - WV Custom Made Layouts - WV Hand Coded Websites - WV Old Site Redesigns - WV Creative Web Design - WV E-Commerce Solutions - WV Affordable Online Marketing and Web Promotion - WV Cheap Domain Names Registration - Bunker Hill West VA Web Design
West Virginia Business Marketing by ShenandoahConnection.com - Getting a professional website geared toward your target audience is what the The ShenandoahConnection can do for you! Our desire it to help businesses and individual clients establish or maintain a professional presence on the World Wide Web. - WV Web Design
We have web design jobs of all sizes from small and large ready for you to work on.
Non team players, time-wasters or dreamers need not apply – action-oriented web masters, online
entrepreneurs and internet marketers only! - Contact Us
Good team players share. They're willing to share information, knowledge,
and experience. They take the initiative to keep other team members
informed.
_______________________________________________________________________________
Featured in West Virginia Executive Magazine. Read Here
Online Marketing SEO - Creative Business Networking - West VA Business Networking
ShenandoahConnection.com | About Us | News | Testimonials | Free Classifieds | Sign Up|
Back to Home Page
West Virginia FREE Classifieds
_____________________
BEST Hotel Rates
in West VA

Our rates are below the published rates of the hotel and often represent the very best rates available for that property. They often require prepayment and may not have a refund policy associated with them. We recommend that you read all cancellation policies and rate-rules before you book your hotel. more info
_____________________
West Virginia
Insurance Quotes by:
It is our vision to be the largest, most recognized and respected insurance agency in Virginia markets with regard to group health, individual health, Medicare products, life, and fixed annuities.
Lowest rates for group health insurance Group health insurance Highmark blue cross blue shield West Virginia AFLAC employee benefits West Virginia Delta dental West Virginia and Small business health insurance.
Health Insurance Quotes WV - Financial Services WV - West Virginia Medicare Supplement
Long-Term Care Insurance - Life Insurance - Disability Insurance - Annuities - Certified - Accredited in The State of West Virginia
_____________________
West Virginia Gov. Links
The State Government directory provides useful links to West Virginia State Government information including organization charts, agency, university and legislative listings as well as map of the State Capitol.
State Government Organizational Chart
State Government Organizational Outline
State Agency Listing
West Virginia Higher Education West Virginia Higher Education Policy Commission Website
West Virginia General Information
Capitol Map
Capitol Map Legend
West Virginia Legislature
US Senate and Congress
From the Governor
State Employees WV.
Residents WV.
Business West Virginia
Counties by Name
Barbour - Berkeley - Boone
Braxton - Brooke - Cabell
Calhoun - Clay - Doddridge
Fayette - Gilmer - Grant
Greenbrier - Hampshire
Hancock - Hardy - Harrison
Jackson - Jefferson - Kanawha
Lewis - Lincoln - Logan
Marion - Marshall - Mason
McDowell - Mercer
Mineral - Mingo - Monongalia
Monroe - Morgan - Nicholas
Ohio - Pendleton - Pleasants
Pocahontas - Preston - Putnam
Raleigh - Randolph
Ritchie - Roane - Summers
Taylor - Tucker - Tyler
Upshur - Wayne - Webster
Wetzel - Wirt - Wood - Wyoming
_____________________
Advertising
.
Advertise Shenandoah
Valley Business
Americana Rhythm Magazine
Business Networking
Domain Names - Hosting Plans
Espaņol
FREE Classifieds Shenandoah Valley
Grassroots Marketing
Gifts, Promotional Products
Pop Marketing Design
Promotional Products
Printed Tee Shirts
Radio Advertising
Search Engine Optimization Marketing
Build An Online Store
Signs and Graphics
Shenandoah Valley Best
Shenandoah Valley Business Marketing
Virginia Business Networking
Virginia Classifieds
Voice Overs
Shenandoah Web Hosting
Web Promotion
Shenandoah Valley Business Solutions
Shenandoah Valley Web Site Design
Web Design
Development
Business Services
.
Business Brokers
Business Services
Business Marketing
Business Opportunities
Business Success
Businesses for Sale
Coupons
Digital Paperless Office
Document Destruction
Espaņol
Financial Services
Graphic Design
Virginia Jobs
List your Jobs Here
Moving Services
Winchester VA Movers
Networking Groups
Northern Virginia
Offices for Rent
Shenandoah
Relocation
Real Estate Services
Reputation Management
Search Engine Optimization
Small Business
Software Development
Smart Business Network
Shenandoah Valley Coupons
Virginia Business Brokers
Virginia Business Networking
Twitter Business Networking
Website Development
Winchester VA Business Coach
Working Moms
Auto Sales Martinsburg West Virginia - Wonderment Puppets - Martinsburg West Virginia Puppet Shows
Merchant Services Eastern Panhandle West VA
______________
Martinsburg West Virginia Business Directory
Martinsburg Mall is located in a booming region of the United States, Berkeley County, which was listed on the Census list of the country's fastest growing counties for 2000-2005. The county boasts the third largest population in West Virginia and is the fastest growing. This growth is largely attributed to the low cost of living and the easy commute to metro areas such as Baltimore and Washington, D.C. Martinsburg Mall Guest Services Phone: 304-264-0016
Martinsburg Mall WV Business Directory
55-60's Ice Cream
Angelo's Pizza & Subs - Phone: 304-263-2201

Army National Guard Recruiter- Phone: 304-267-0649

As Seen On TV and More - Phone: 304-260-0156

B&B's Health Boutique - Phone: 304-263-6128

Bath & Body Works - Phone: 304-264-3867

Bon-Ton, Phone: 304-264-0200
Boost Mobile - Phone: 304-267-2755

Cell Page Communications - Phone: 304-263-8755

Claire's Boutique - Phone: 304-264-0060

Country Treasures - Phone: 304-263-5800

The Course - Phone: 304-263-5479

DEB - Phone: 304-267-7961

The Diner - Phone: 304-264-2707

Europe Nails - Phone: 304-267-644

Finish Line- - Phone: 304-263-2606

Full Throttle - Phone: 304-262-8150

GNC - Phone: 304-267-4859

Gold Buyers - Phone: 304-262-4445

Good Looks Barber Shop - Phone: 304-433-4141

Handbags & More - Phone: 304-267-2755

Hibbett Sports - Phone: 304-262-9760

Hometown Gifts - Phone: 304-262-6003

Hometown Gifts Hallmark - Phone: 304-262-6003

Hot Stepper - Phone: 304-260-9379
International Bazaar - Phone: 304-267-4005

JC Penney Phone: 304-267-5563 /

K & J's Korner - Phone: 304-264-6244

Kay Jewelers - Phone: 304-263-3056

Kings Jewelry - Phone: 304-267-3412

LaTes Phone: 304-671-0077

MasterCuts - Phone: 304-263-3833

Mid-Atlantic Protel - Phone: 304-264-9100

Mountain State University Academic Support Phone: 304-596-5600

Mountain State University, Admin & Testing Cntr Phone: 304-596-5600

Nail Famous - Phone: 304-267-6445

Optical America - Phone: 304-263-2020

Outlooks For Hair - Phone: 304-263-6635

Payless ShoeSource - Phone: 304-267-0613

Piercing Pagoda - Phone: 304-264-4140

Radio Shack - Phone: 304-263-8360

Regis Salon - Phone: 304-264-4422

rue21 - Phone: 304-262-9206

Sea the Source - Phone: 304-267-0488

SHOE DEPT. Phone: 304-263-6328

Sprint - Phone: 304-260-0777

Stir Fry 88 - Phone: 304-260-0688

Subway - Phone: 304-262-6600

Things Remembered - Phone: 304-264-0739

Time Out Arcade - Phone: 540-868-9600

U.S. Post Office - Phone: 304-262-0121

Unique Boutique

Wal-Mart - Phone: 304-263-6061
Martinsburg WV Accessories - Martinsburg WV Apparel – Women's - Martinsburg WV Athletic Shoes & Apparel - Martinsburg WV Cards, Books & Gifts - Martinsburg WV Department Stores - Martinsburg WV Entertainment - Martinsburg WV Food Specialties - Martinsburg WV Health & Beauty - Martinsburg WV Home Furnishings & Accessories - Martinsburg WV Jewelry Stores - Martinsburg Music, Electronics & Video - Martinsburg WV Services - Martinsburg WV Shoes - Martinsburg WV Specialty Shops - Martinsburg WV Toys & Hobbies
Check Out Our >>> West Virginia Business Directory
Martinsburg WV Internet Marketing Services - Martinsburg West Virginia FREE Classifieds - Martinsburg West Virginia Web Design - Martinsburg West Virginia SEO Web Promotion - West Virginia Musicians - West Virginia Art Organizations