---
Massanutten Mountains Real Estate Deals
Shenandoah Valley Real Estate - Homes For Sale By Owners - Short Sales
Homes in Harrisonburg VA, Bridgewater VA, Dayton, Massanutten properties. If are relocating
to the Heart of The Shenandoah Valley Rockingham County VA we are here to help.

After 38 years working in industry as a technical writer and manager of technical publications departments, I joined Westhills LTD Realtors in 2002 as a real estate sales agent.

I am readily available to serve your real estate needs whether you are a Buyer or Seller. I hold the Accredited Buyer's Representative (ABRŪ) designation that indicated that I have been especially trained to help real estate buyers in their search for that perfect home; however, I am equally adapt at helping sellers maximize their position in the marketplace.

Since trust and service comprises a large part of any transaction, I will work to quickly gain your trust and serve your needs to the best of my ability.

I am a native of the Shenandoah Valley, and I hold a Bachelor's of Science degree in Management from Eastern Mennonite University, Harrisonburg, Virginia. I am married and the proud grandfather of seven. I love the outdoors. I spend my leisure time hiking, bicycling, kayaking, hunting, fishing, and gardening.
serve the Central Shenandoah Valley area of Virginia including Harrisonburg-Rockingham County, the Greater Augusta Region, Shenandoah County and Page County. I have been a licensed REALTOR years and I am honored to help you find affordable Harrisonburg, Virginia home. Harrisonburg VA Real Estate Agent

2611 W Main St # 8 Waynesboro, VA 22980-1600

Harrisonburg VA Schools - Eastern Mennonite University - James Madison University
Harrisonburg City Public Schools have a total enrollment of about 4,000 students. There are six attractive schools, all fully accredited by the Virginia Department of Education and the Southern Association of Colleges and Schools. www.harrisonburg.k12.va.us/schools
---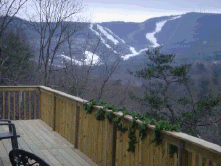 Some of our Massanutten Vacation homes in Massanutten Resort are offered for extended/corporate stays and small weddings. Things to do in the Massanutten Mountains
---
Shenandoah Valley Virginia - Roanoke - West Virginia
Northern Virginia Real Estate
Virginia Real Estate Residential Homes and Commercial Properties in Virginia
Country Homes and Businesses for Sale - Homes of sale by owner and more.
Augusta County VA Real Estate - Frederick County VA Real Estate - Page County VA Real Estate - Rockbridge County VA Real Estate - Shenandoah County VA Real Estate - West Virginia Real Estate
Shenandoah Valley Home Loans - For Sale by Owner - Homes for Rent - Shenandoah Valley Contractors - Virginia Title Company - West VA Title - Virginia Relocation - Long Distance Moving Companies - International Movers - International Moving - Shenandoah Valley Movers - Northern VA JK Movers
Real Estate Photography in Virginia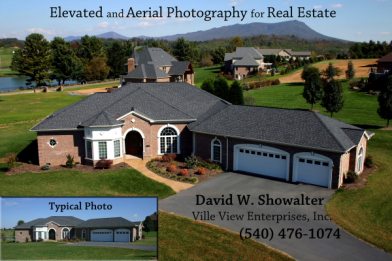 Professional photographer, David Showalter, uses a computer equipped bucket van, the "Ville View Rig," to rise above it all and shoot stunning photos. Showalter's photos are regularly published in an assortment of media, circulated among business professionals. He has a tried and true system set up to provide excellent, reliable photography, for a fair price. more info
Our Service Area includes: Shenandoah Valley Aerial Photos - Aerial Photography Albemarle County - Augusta County VA Aerial Photography - Loudoun County VA Aerial Photos - Nelson CO. VA Aerial Photography - Rockbridge County VA Aerial Photos - Rockingham County VA Aerial Photography - Shenandoah County VA Aerial Photos - Charlottesville VA Aerial Photography - Staunton VA Aerial Photos - Waynesboro VA Aerial Photography - Roanoke VA Aerial Photos - Winchester VA Aerial Photography - Manassas VA Aerial Photos - Great Falls VA Aerial Photography - Sterling VA Aerial Photos - Northern VA Aerial Photography & surrounding cities and counties in Virginia and West VA - Shenandoah Valley Farm Aerial Photography - Harrisonburg VA Aerial Photography
Virginia Real Estate - Washington DC Metro Real Estate - Northern Virginia Real Estate - Home for Sale In Clifton Virginia - Shenandoah Valley Real Estate - Shenandoah Valley Apartments
Northern Virginia Home Staging - Prepare Your House for Sale in VA - Real Estate Sales Services in No VA
West VA Home Staging - Virginia Staging Directory - Maryland Staging Directory - VA Staging Consultations - VA Rental Furniture & Accessories - Staging Statistics - Decorating to Sell in VA - Sell my House Fast in VA
---
Shenandoah Valley FREE Classifieds
FREE Classifieds in Shenandoah Valley. Our free classified ads were designed to encourage on line business opportunities in the Shenandoah Valley. You can use it to buy and sell automobiles, real estate for sale by owners, find renters and business people who understand the power of the Internet and much more. If you are in business, we ask you to give us a call and find out about our dynamic Virginia Business Networking Groups that are starting to catch on in the state of Virginia.
---
VABusinessNetworking.com is leading the way for Virginia Business to take advantage of online business networking. We are here to support many business networking groups and speed networking events. We provide powerful LOW COST online search engine marketing tools that generate results for your business in Virginia and beyond.
Have a website and want to get found online for what YOU do?
One of the most misunderstood and most talked about topics online is marketing. Many claim to get you the #1 position but the truth is that they just don't deliver. "Top 10 search engine rankings happen only with ongoing efforts or strategies. website promotion
VABusinessNetworking.com has developed techniques that have enabled clients to capture higher positions on the major search engines, above their competitors. These strategies are based on 10 years of experience in marketing business online. We spend a lot of time with business networking partners helping them and reviewing the competition and understanding the local and regional markets. We conduct a business analysis and develop unique selling points for the business. Clients are able to achieve greater success with relatively lower marketing budgets in highly competitive markets. - Virginia Business Forum

---
Counties of Virginia - Virginia FREE Classifieds - Virginia Government - Jobs in Virginia
Quick Facts - Bureau of the Census - U.S. Small Business Advisory - Made in Virgina
Harrisonburg VA Business Consultant - Shenandoah Valley Marketing Coach -
Virginia Business Marketing Seminars - Virginia Business Consultants
Washington DC Business Networking
If you have any ideas, comments, suggestions or would like to work on a project with
us please do not hesitate to call 540-984-8190
ShenandoahConnection.com | About Us | News | Testimonials | Free Classifieds | Sign Up|
Back to Home Page