Middleburg Virginia Business
Town Office 10 West Marshall Street P.O. Box 187 - Middleburg, VA 20118
Voice: (540) -687- 5152 - Fax: (540) 687 - 3804
Police: (540) 687-6633
VA Business Networking is leading the way for Virginia Business to take advantage of online business net-working. We are looking to support and work with Speed Networknig Meetings. We provide powerful online search engine marketing tools that generate results for your business in Virginia and beyond.
About Us - Virginia Business Directory - Virginia Employment - Virginia Online Marketing - Smart VA Business Plan - Virginia FREE Classifieds - Virginia Women's Home Business Opportunities - Virginia Web Design and Developers
---
Middleburg Virginia Appliance Repair - Expert Service
Mr. Appliance is the largest and fastest growing full service appliance repair company in the world. We service all types and brands of major home appliances. Our technicians are clean and professional, and they get it fixed right the first time. Our workmanship and parts are guaranteed.
The Appliance Repair Professionals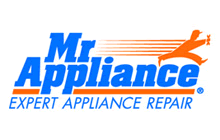 The areas we service include the following areas: Middleburg VA Appliance Repair, Upperville VA Appliance Repair, The Plains VA Appliance, Marshall VA Appliance, Berryville VA Appliance, Bluemont VA Appliance, Delaplane VA Appliance, Winchester VA Appliance Repair, Boyce VA Appliance Repair, White Post VA Appliance Repair, Front Royal VA Appliance Repair, Markham VA Appliance Repair
15% Off - Your 1st Service Call - Just tell them "I found you on
VABusinessNetworking.com"
Mr. Appliance of Northern VA - 540-465-2531
Mr. Appliance of Shenandoah specializes in high-end appliance repair and maintenance to keep your appliances in peak working condition. We believe repairing your appliances is only part of the job. Our goal is to also deliver superior service by taking extra steps to protect your home and become your preferred appliance repair expert.

Calling Mr. Appliance ensures:

Prompt, efficient attention
A solid quote before the work begins - no surprises
Carefully screened service professionals you can trust
All work & parts guaranteed
Mr. Appliance of Shenandoah is a locally owned and operated franchise.
---
Middleburg Virginia Moving Services by


JK Moving Northern VA - Virginia Relocation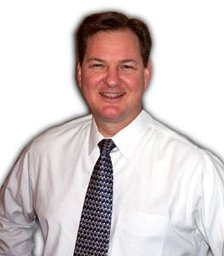 Stickley - Piano's - Hummel - Marble - Antiques
Bulky Items - Waterford - Pennsylvania House - Art Collectibles
Fill out the Form below for a Prompt call tomorrow:
Call Dennis Bell – 703-928-4428
If your household contains any of these items then you need the best Mover. Attention to detail is what creates a smooth move for you. I have over 10 years estimating experience, 6 years with JK. Not every move is the same. Your move is unique because of the quality of your belongings, the logistics of your home and driveway, the season your moving in and the weather outside on move day.
With a 99% on-time rating, a claims rating 200% below the industry average, and plenty of customer compliments and awards, we're ready to make this the move of your life… from start to success.

When Charles Kuhn founded the company in 1979, he had a goal to create "the best moving company in the business." By employing the highest caliber people, including his family members… utilizing leading-edge technology… and offering a level of customer service unparalleled in the business, he has created a top-notch moving and storage company. His commitment to excellence has earned him solid success.

With his team of top-level industry professionals and the core values they are guided by, JK Moving & Storage can boast a 25 percent annual growth rate.

This success is your assurance of superior service, whether you need residential or commercial moving or storage.

Our Mission
JK Moving & Storage is an independent company providing efficient, low stress relocation services. We earn our reputation for customer satisfaction through on-time performance, accurate pricing and complete professionalism.

Our Core Values
Teamwork. We work together. We're dedicated to our customers and to the company. We put forth our best efforts every day – acknowledging that each one of us plays a vital role in the business.

Customer Service Excellence. We deliver innovative, professional relocation services to a wide range of customers, providing them unequaled reliability and service that takes the stress out of moving – anyone, anytime, anywhere.

Shared Success. Our employee profit-sharing and incentive programs mean every one of our more than 300 employees have a vested interest in the company's success.
Front Royal - Leesburg - Middleburg - Purcellville - Washington DC - Winchester
Call Dennis Bell – 703-928-4428
---
Virginia Real Estate
Metro Washington DC Homes - Northern Virginia Real Estate

Michelle Morris of Home Staged Designs, llc
Tap into the power of home staging - Washington DC Metro

Home staging helps you prepare your house for sale. The goal of home staging is to lure in potential buyers to choose your home over the competition. There are varying levels of service. With a consultation from as low as $350, she will meet with you and tell you how to prepare your home for market yourself. Rental furniture and accessories are also available for occupied or vacant homes. 93% of staged houses sell in under 1 month. more info

Log onto her website at www.HomeStagedDesigns.com to learn more about what staging is and to see before and after photos of her work. Michelle Morris is an Accredited Staging Professional Master (ASPM) which is the highest designation in the industry. She is also the winner of "The 2008 Barb Schwarz Rising Star ASP Stager of the Year Award".
Call Now For More Info >>> (703)209-7009
Home Staging NOVA - Home Staging Arlington VA - Home Staging Alexandria VA - Home Staging Washington DC - Home Staging Maryland - Free Home Staging Washington DC Metro - Real Estate Staging
---


Serving Harrisonburg and The Shenandoah Valley
for over 3 generations.
634 Rio Road W
Charlottesville, VA 22901
Tel:434-296-8886 - Fax:434-296-8890
Piano Moving NOVA - Piano Moving NOVA
Piano Moving NOVA
---
Middleburg Virginia Business Directory
Affordable Internet Advertising and Web Design for Virginia Business
VABusinessNetworking.com - We design affordable Web Sites for VA Business - Affordable VA online marketing and advertising plans - We help your business with web advertising and marketing - Have us help you with your graphic design studio needs. Advertising solutions from web sites, logo designs, corporate identity and advertising campaigns for VA and Beyond.

Why Join Our Online Business Network?
Today competition is fiercer than ever. Small business owners have to keep costs down while generating positive cash flow in order to sustain their operations. Many owners understand that some form of networking needs to occur in order to survive. By working together we can increase productivity and cost savings for our businesses, giving them a valuable edge in today's marketplace. For a free consultation - Contact Us - 703-722-6012
Our services include: Affordable VA Web Design - New Web Site Creation for VA Business - Old Web Site Redesign - Domain Name Search and Registration - Search Engine Optimization - Ecommerce Solutions for VA Business - Weekly or Monthly Maintenance - Free Phone Support - Virginia Marketing Solutions - Several Hosting Packages - Custom Built Sites VA - Detailed Statistics and Friendly Service. - Internet Advertising for Virginia Business
We have many clients that have paid thousands of dollars to unscrupulous SEO companies that have promised search engine ranking that they cannot deliver for themselves no less anyone else. We are Powered by www.WebPromotion.com
"Top 10 search engine rankings happen only with ongoing efforts or strategies." So lets get to work!
Call for more for info on how you can get involved - 703-722-6012
Powered by www.WebPromotion.com