---
Virginia Moving Services by MyMoversList.com
Virginia Moving & Storage, Inc. We are professional moving and storage company ready to assist you when you need us with prompt, courteous and reliable service. We offer you a state-of-the-art moving services with old-fashioned prices and old-fashioned care for both local and interstate moving.
Shenandoah Valley Moving Services
Member of International Movers Website MyMoversList.com
_________________________________________________________________
Washington DC Northern Virginia Moving Services by Virginia Relocation Expert
Washington DC Metro Moving Estimates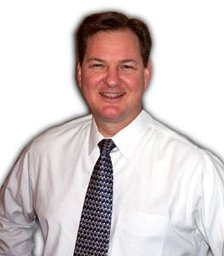 Stickley - Piano's - Hummel - Marble - Antiques
Bulky Items - Waterford - Pennsylvania House - Art Collectibles
If you are Moving, I am here to help. Call or email me for a consultation for moving to or from Northern Virginia. I can also facilitate relocation to Washington, DDC or Suburban Maryland.
Fill out the Form below for a Prompt call tomorrow:
Call Dennis Bell – 703-928-4428
If your household contains any of these items then you need the best Mover. Attention to detail is what creates a smooth move for you. I have over 10 years estimating experience, 7 years. Not every move is the same. Your move is unique because of the quality of your belongings, the logistics of your home and driveway, the season your moving in and the weather outside on move day.
Protection of floors and banisters
Floor runners, adhesive plastic to protect carpets and foyers
All materials for wrapping sofas and hardwood furniture
Guaranteed pack, load and delivery dates
Full-time drivers and employees, latest up-to-date equipment
Quality Control Technicians to inspect relocations
Move Consultants for in-home estimates, and service recommendations.
One company Interstate Moves – We move you ourselves with the same truck and driver at Origin and Destination
Eight year average tenure for Movers and Packers - they stay with us because they share in the Owners profits – Moving is their Profession!
FREE In-Home Estimate
Call Dennis Bell – 703-928-4428
Why trust your valuable possessions to just any moving and storage company. Moving & Storage has more than two decades of experience and thousands of delighted customers who are happy to recommend us to their friends. In fact, nearly 90 percent of our business comes from referrals by satisfied customers!

This success is your assurance of superior service, whether you need residential or commercial moving or storage.
Serving Shenandoah Valley and the World
Frederick County VA Moving Service - Rockingham County VA - Leesburg VA Movers
Warren County VA - Winchester VA,
Shenandoah County VA
Strasburg VA, Woodstock VA, Edinburg VA, Mt Jackson VA, New Market VA
Loudoun County VA Movers - Charlottesville VA Movers

Front Royal VA Movers - Leesburg VA Movers - Middleburg VA Movers - Purcellville VA Movers - Winchester VA Movers - Shenandoah Valley Movers - Washington DC Metro Moving - Northern Virginia Relocation
Virginia Moving and Storage

Washington DC Metro Moving and Movers
USA Movers List - Whether your move is local, across the nation, or overseas, My Mover List helps you make the right choice for your peace of mind. We can help you move to locations across the globe with the same attention to quality, care and efficiency that we use for domestic moves.
_____________________________________________________________
Metro Washington DC Real Estate
Northern Shenandoah Valley Homes by Traci Shoberg: I have been an active Realtor for the past 18 years. I've been in the Hall of Fame (Top 5% of Realtors in the Blue Ridge Association of Realtors [BRAR]) since 2008 and am the recipient of the 2015 Salesperson of the Year award from BRAR. I strive to bring joy to buyers and sellers throughout the real estate transaction while achieving the highest level of professionalism and ability.
Winchester VA Real Estate - Frederick County VA Real Estate
Shenandoah Valley Real Estate For Sale by Owners - Homes and Property for Sale by Owner - Real Estate Resources for people looking to buy Homes and Land. Opportunities in West Virginia and Virginia FSBO.
Shenandoah County VA Virginia Real Estate
Bryce Mt VA Real Estate - Edinburg VA Real Estate - Mount Jackson VA Real Estate
New Market VA Real Estate - Strasburg VA Real Estate - Woodstock VA Real Estate
Harrisonburg VA Real Estate
Commercial Real Estate Winchester VA
By Pifer of Winchester VA
Residential Property Management Winchester VA - Commercial Property Management Winchester VA - We have proven expertise in all types of commercial leasing—including triple net leasing—and our team of experienced property managers can competently take on the day-to-day tasks that come with maintaining a commercial property, allowing you to place your focus on running your business.
______________________________________________________________-
Website Design with Promotion by
The Shenandoah Connection Network
Networking The Shenandoah Valley and Beyond!
"What sets Mark Barreres's and his ShenandoahConnection.com network apart from other web designers and the majority of SEO providers, is the following combination:With Mark you are guaranteed to get traffic to your website. Despite asking a real low price for his services, he simply delivers. So,why should someone hire Mark? 1) Results - guaranteed to get traffic to your website. 2) Price. 3) He keeps delivering. I happily and with full confidence am introducing (or already have) Mark to all my clients. This is how business ought to be. Go Mark!" - Rene Hollebrandse, Business Coach Winchester VA
ShenandoahConnection.com | About Us | News | Testimonials | Free Classifieds | Sign Up|
Back to Home Page