We Can Help You Find a Great Home in Mt Jackson, Bryce Mt or
anywhere else in Beautiful Shenandoah County VA -
In selecting an agent, look for someone who you can trust, who will be honest with you. The agent with the big numbers may or may not be the one for you.
Shenandoah County Virginia Top Real Estate Agents
Shenandoah Valley Real Estate Deals

Our goal as a real estate company is to reach out to our community as well as newcomers and to support them in buying or selling residential, commercial, land or investment properties Shenandoah County VA. We want to be a part of the growth that is currently sweeping this region. Inspired by the real estate market as it changes, intrigued by new trends, new laws; each experience bringing more wisdom and experience to the table. -

MPR lives by the traditional value of customer service while embracing the ever-changing world of technology. - Shenandoah Valley Real Estate Agents
Bryce Mt VA Real Estate - Edinburg VA Real Estate - Fort Valley Real Estate - Mount Jackson VA Real Estate
New Market VA Real Estate - Strasburg VA Real Estate - Woodstock VA Real Estate
Shenandoah County VA Commercial Real Estate - VA Real Estate - WV Real Estate
Shenandoah County VA Apartments
Shenandoah Country Business Networking by ShenandoahsBest.com
ShenandoahsBest.com was founded in 2005 by a number of Shenandoah Valley experienced internet professionals.
Our goal was to provide a platform that allowed small businesses and web designers in the Shenandoah Valley to advertise directly to consumers at little to no cost.
Shenandoah County VA Real Estate - Mt Jackson VA Apartments For Rent
Shenandoah County VA Apartments List with us!
Homes for sale by owner Shenandoah Valley
List your home for FSBO with ShenandoahConnection.com
---
Mount Jackson VA FREE Classifieds
FREE Classifieds in Shenandoah Valley. Our free classified ads were designed to encourage on line business opportunities in the Shenandoah Valley. You can use it to buy and sell automobiles, real estate for sale by owners, find renters and business people who understand the power of the Internet and much more. If you are in business, we ask you to give us a call and find out about our dynamic Virginia Business Networking that are starting to catch on in the state of Virginia. Call Mark Barreres at 540-984-8190
Shenandoah Valley FREE Classifieds >>>
Virginia Trash FREE Classifieds and Want Ads - Forums and Online Lists
Shenandoah Valley Alarm Systems - Shenandoah Valley Home Loans - Shenandoah Valley Home Builders - For Sale by Owner WV - Homes for Rent - Virginia Relocation - Shenandoah Valley Real Estate - Shenandoah Valley Contractors - Shenandoah Valley Movers - Long Distance Moving Companies - Stay in Woodstock VA - Woodstock VA House Rentals - Virginia Relocation
---
Shenandoah County VA Business Networking - If you are tired of wasting your time on Facebook and blogs that very few people notice, give us a call today. We would like to hear from you. If you know a business professional that really wants to help connect the "Active Dots", that is to connect the right people in life and their quality, workmanship, honesty and ethics are on a high level, please pass their name on to us through our contact link. The stronger and larger we become, the more value we provide to our members and local business as a whole. We provide the platform to explore new business development concepts and create valuable contacts and qualified business referrals. ShenandoahConnection.com 540-335-8190
Shenandoah County VA Fine Home Construction by
George Randel Construction Inc.
Custom Homes - Serving Shenandoah County VA
1929 Ridge Hollow Rd. Edinburg
540-984-9299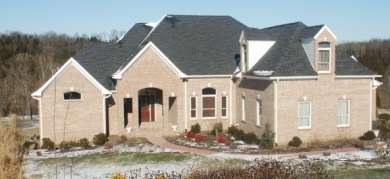 George Randel has a reputation for outstanding quality and craftsmanship in all his work. All types of work are undertaken and are suited to the clients needs using regular communication between clients and other relative planning and design parties. This ensures that the final product is to the highest standard and overall meets the needs of the client.
---
We hope to get more of the people living in Shenandoah County talking with each other and sharing their ideas about the arts - whether you are an art student, professional or just an art enthusiast. If you would like to get involved please let The Art Group know. Call 540-477-4131
We at The Shenandoah Connection believe that it's all about networking, and for over 10 years , The Art Group has been there to join in that spirit of unity.
"Interstates and the overall Walmarting of America have drawn most people's attention away from small towns like Mt. Jackson. The result in not just a loss of economy for these hamlets, it also causes us to forget a part of our heritage. This country was built on a sense of community that small towns are known for. In a way that they best know how, The Art Group is trying to give that back to us". - Vincent R. McGregor Jr from Mind Candy
If you have any ideas about connecting the dots email: shenandoahmusic@hotmail.com
---
Mount Jackson VA online guide to small business, arts, non-profits, and local events in the beautiful Shenandoah Valley of Virginia.
The Shenandoah Connection
Small Business - Arts - Tourism - Advertising
by ShenandoahConnection.com



Mount Jackson Online Advertising - Mount Jackson Website Promotion
Search Engine Positioning - Mt Jackson Business Networking

Call - 540-984-8190
We Drive Traffic to your Website....
The mission of ShenandoahConnection.com is to create opportunities for both the small business and the arts community of the Shenandoah Valley and beyond. Our Website will increase both visibility and profitability for all our members.
Get Found Online for what you do!
List your business or service with us MORE INFO
In addition to providing easy access to web pages and services in The Shenandoah Valley, Google has set up this special feature to help you find exactly what you're looking for with a click of the mouse.
Albemarle County VA - Augusta County VA - Clarke County VA - Frederick County VA - Page County VA - Rockbridge County VA - Rockingham County VA - Shenandoah County VA - Warren County VA - West Virginia Shenandoah Valley Travel - Shenandoah Valley Advertising - Shenandoah Valley Arts - Shenandoah Valley Business Advertising - Shenandoah Valley Business Marketing - Shenandoah Valley Business Networking - Shenandoah Valley Website Promotion and Marketing - Shenandoah Valley Search Optimization - Cooperative Marketing
Getting a professional website geared toward your target audience is
what the The ShenandoahConnection can do for you! Our desire it to help businesses
and individual clients establish or maintain a professional presence on the World Wide Web.
Shenandoah Valley Online Marketing - Shenandoah Valley Online Business Promotion - Internet Advertising Shenandoah Valley Business - Search Engine Optimization - Shenandoah Valley Business and Arts Guide - Shenandoah Valley Online Business Marketing - Online Promotion and Marketing Services - Shenandoah Valley Business Directory - Radio Advertising Shenandoah Valley - Virginia Business Networking - Shenandoah Valley Business Networking - Shenandoah Valley Business- Shenandoah Valley Search Engine Optimization - Shenandoah Valley Search Engine Marketing - Small Business Marketing in the Shenandoah Valley - Free Advertising Shenandoah Valley
Shenandoah Valley Virginia online guide to information about small business arts networking, local events in the beautiful Shenandoah Valley of Virginia and West Virginia and beyond. Shenandoah Valley Business Directory - Website Promotion - Shenandoah Valley - by Shenandoah Connection
ShenandoahConnection.com | About Us | News | Testimonials | Free Classifieds | Sign Up|
Back to Home Page