Narrow Passage Inn Woodstock Virginia
P.O. Box 608, Woodstock, Virginia 22664
Chapman Landing Road, Edinburg, Virginia 22824
Phone: 540-459-8000 ~ Toll Free: 800-459-8002
This inn offers something for everyone. We're easy to find just off Interstate 81 south of Woodstock, Va. in the Northern Shenandoah Valley of Virginia. Inn at Narrow Passage Bed and Breakfast - Woodstock Virginia
---
Accommodations in the Shenandoah Valley
Motels and B&B's along the Shenandoah Valley Trail
The Best Motels of The Shenandoah Valley
Bridgewater - Fishersville - Front Royal - Harrisonburg - Lexington
Luray - Middletown - Mt. Jackson - Natural Bridge - New Market
Raphine - Roanoke - Salem - Staunton - Stephens City
Strasburg - Verona - Waynesboro - Winchester - Woodstock

Best Hotel Deals in Virginia >>> Look HERE
Bed and Breakfasts Inns - Cabin Rentals Shenandoah - Stay in Woodstock VA
Camping in the Shenandoah Valley - Shenandoah Valley House Rentals
Day Spas of the Shenandoah Valley - Massanutten Vacation Rentals
Shenandoah Valley Hotels - Stay in Woodstock VA
Best Motels Shenandoah Valley
How Will People Find Your Website?
On the First Page of Google! more info
---
Shenandoah County VA Cabin Rentals
Enjoy a fantastic view of the mountains while your children swim or use the
large gas BBQ as you watch the deer.
Shenandoah River Lodge
Go Back in Time, and Relax at the Shenandoah
River Lodge at Franley Farms - Woodstock Virginia

Weekend and Weekly Short Term Rentals
The Shenandoah River Lodge is nestled at the base of Masanutten Mountain, with over 1 1/2 miles of river frontage on the Shenandoah River. It sits at the end of a private road, with specatular views of the river, valley, and mountains. Franley Farms is a working farm, with over 160 acres of land. The secluded river access provides a real fisherman's paradise, while the 4,000 + sq.ft. lodge provides all the comforts of home, with the peace and quiet of the country. Looking west there are mountains that continue all the way to West Virginia.
Doug, Shirley, or Allie
Franley Farms
Woodstock, VA 22664

Phone 540-335-4556
---
House and Cabin Rentals Shenandoah Valley
Massanutten Mountain House Rentals
Beautiful scenery is everywhere on Massanutten Mountain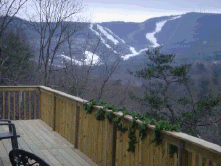 We provide well built, well maintained, and fully stocked mountain vacation homes that can accommodate groups from 6 to 40. Whether you are gathering for a family reunion, graduation*, or on a weekend ski or snowboard vacation, one of our homes will fit your needs perfectly!

Through our commitment, experience, and expertise Evergreenvacations.com has established a business relationship with our customers that will last a lifetime!

*Approximately 15 minutes from James Madison University ,Bridgewater College, Blue Ridge Community College and Eastern Mennonite University - Massanutten Vacations
---
Welcome to Hestelund
Berryville Virginia Bed and Breakfast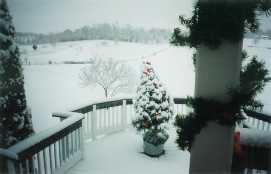 COME and STAY at a quaint, country manor with mountain vista's along a quiet country road - HESTELUND BED & BREAKFAST. We are located in Virginia near the Shenandoah River and Valley, Harpers Ferry and other Civil War related sites. We are situated in the prominent Clarke County a few miles north of the town of Berryville, and 10 minutes south of Charles Town, West Virginia (near the popular racetrack and slots) - www.hestelund.com
---
Shenandoah Valley's online guide to small business, arts, non-profits, and local
events in the beautiful Shenandoah Valley of Virginia.
Shenandoah Valley Business Directory
Small Business - Arts - Tourism - Advertising
by ShenandoahConnection.com

Online Advertising - Website Promotion
Search Engine Positioning - Business Networking
Shenandoah Connection has developed strategies that have enabled clients to get a much higher position on the major search engines than their competitors. Our strategies are based on 10 years of experience in marketing business online. We spend a lot of time with our clients discussing and reviewing the competition and understanding the local and regional markets. We conduct a business analysis and develop unique selling points for the business. We enable our clients to achieve greater success with relatively lower marketing budgets in highly competitive markets. more info
Albemarle County VA - Augusta County VA - Clarke County VA - Frederick County VA - Page County VA - Rockbridge County VA - Rockingham County VA - Shenandoah County VA - Warren County VA - West Virginia Shenandoah Valley Travel - Shenandoah Valley Advertising - Shenandoah Valley Arts - Shenandoah Valley Business Advertising - Shenandoah Valley Business Marketing - Shenandoah Valley Business Networking - Shenandoah Valley Website Promotion and Marketing - Shenandoah Valley Search Optimization - Cooperative Marketing

In addition to providing easy access to web pages and services in The Shenandoah Valley, Google has set up this special feature to help you find exactly what you're looking for with a click of the mouse. List Your Business with us!
Shenandoah Valley Business Directory by ShenandoahsBest.com - We are more then just a online guide for the Shenandoah Valley of Virginia and the surrounding areas. We are a business and arts resource that brings you the BEST of the arts, things to do, places to stay and a business directory as well. We are committed to be an ever growing list of GREAT things to do and see in Virginia's Shenandoah Valley. Shenandoah Valley Weather.

Dining in the Shenandoah Valley - Dining Harrisonburg VA - Dining Lexington VA - Dining Staunton VA - Dining Winchester VA - Shenandoah County VA Dining - Local Grown Shenandoah Valley Food > Shenandoah Valley Restaurants Reviews

Get Married In The Shenandoah Valley with the help of ShenandoahWeddings.org - A Wedding Planning Web Site to help brides and grooms plan weddings in The Shenandoah Valley.

Live Music In The Shenandoah Valley: The Shenandoah Valley of Virginia is a well-known vacation destination with its beautiful Mountains and historic landmarks. A lesser known fact about the Shenandoah Valley - it is home to a number of talented musicians. From folk to Bluegrass, Blues and Jazz there's something for everyone. Come to our musician showcase and hear music samples from artists in the Shenandoah Valley. - Community Supported Music in the Shenandoah Valley

Shenandoah Valley Weddings by ShenandoahWeddings.org - Planning a wedding in the Shenandoah Valley Virginia? We connect you with the right people. Wedding Vendor in the state of Virginia? We provide reliable, affordable results.

Shenandoah Valley Vineyards - Many folks don't realize this, but Virginia has been producing some of the best tasting wines in the country for over 300 years. In fact, we are now able to compete with some of the very best Vineyards on a national and international level. Why not contact one of the Vineyards listed below to set up a tour of their winery, taste some excellent samples, and see why Virgnia is fast becoming one of the premier states for great tasting wines. - Virginia Wines

Shenandoah Valley Artists - Valley Art, Shenandoah artisans, galleries, associations, photography from the Shenandoah Valley. - Shenandoah Valley Arts Forum

Page County VA Cabin Rentals - Recently designated "Cabin Capital of Virginia" in Page County with over 250 cabins.

Shenandoah Valley Travel Questions - Forum
Shenandoah Valley FREE Classifieds
Art Groups and Cultural Art Centers

Shenandoah County VA Art Group - Shenandoah Valley Arts and Crafts - Shenandoah Valley Arts and Events - Bluegrass in The Shenandoah Valley - Business Marketing Shenandoah Valley - Chords and Lyrics - Shenandoah Valley Photography - Shenandoah Valley Weddings - Musical Instrument Dealers Shenandoah Valley - Musicians Services - Virginia Folk Musicians - Music Instruction Shenandoah Valley - Virginia Recording Studios - Shenandoah Valley Wines - Virginia Film Festival - Things to do Shenandoah Valley - Shenandoah Valley Business and Arts Sponsors - Virginia Vacations - Shenandoah Valley Hotels - Shenandoah Valley Forums - Virginia House Concerts - Shenandoah Valley Travel Questions - Harrisonburg VA Business Networking - Virginia Business Networking - Our YouTube Page - Upcoming Stars - USA Musician - Shenandoah Valley - Writers Shenandoah Valley - Worldwide Business Networking - Washington DC Blues Jams - Rowe's Family Restaurant - West VA House Concerts - Shenandoah Valley Artists - Shenandoah Valley Guitars and Amps - Page County VA Dining - Page County VA Live Music
The Art Group is a non-profit group founded by artists to inform, inspire and promote the development of the arts in Shenandoah County VA. The Art Group is a gathering place; a classroom;an ever-changing exhibition area;a music venue and even a place for a friendly game of chess. We're here to get people talking with each other and sharing their ideas about the arts!
We want you- whether you are an art student, professional artist or just an art enthusiast -to be a part of The Art Group. Professional artists are encouraged to submit their work for exhibition review, budding artists are encouraged to take one of our many classes tailored to meet their needs, and art appreciators are encouraged to become a part of our gallery docent "pillars of support".
There's always something different at The Art Group. Rotating exhibits, featured artists, themed shows, quarterly art-in-action presentations, music jams, and game nights all combine to make The Art Group gallery a fun and dynamic place.
So, come on down. We can't wait to meet you.
If you would like to get involved please let The Art Group know. Call 540-477-4131
If you have any ideas, comments or suggestions please do not
hesitate to call us 540-984-8190
We create business for people who understand the power
of the Internet -Working The Shenandoah Valley and Beyond.
LIST YOUR BUSINESS WITH US MORE INFO
---
The Shenandoah Connection Network
Networking The Shenandoah Valley and Beyond!
Virginia Search Optimization company
Getting a professional website geared toward your target audience is what the The ShenandoahConnection can do for you! Our desire it to help businesses and individual clients establish or maintain a professional presence on the World Wide Web. Website Design with Promotion
Shenandoah Valley Online Marketing - Shenandoah Valley Online Business Promotion - Internet Advertising Shenandoah Valley Business - Search Engine Optimization - Shenandoah Valley Business and Arts Guide - Shenandoah Valley Online Business Marketing - Online Promotion and Marketing Services - Shenandoah Valley Business Directory - Radio Advertising Shenandoah Valley - Virginia Business Networking - Shenandoah Valley Business Networking - Shenandoah Valley Business- Shenandoah Valley Search Engine Optimization - Shenandoah Valley Search Engine Marketing - Small Business Marketing in the Shenandoah Valley - Free Advertising Shenandoah Valley
How Will People Find Your Website?
Edinburg VA Search Engine Optimization
If you have any ideas, comments, suggestions or would like to work on a project with
us please do not hesitate to call 540-984-8190
Business and Arts Networking USA
Shenandoah Valley Virginia online guide to information about small business arts networking, local events in the beautiful Shenandoah Valley of Virginia and West Virginia and beyond. Shenandoah Valley of Virginia - Website Promotion by Shenandoah Connection