Valley Pig Pickin' LLC provides full service on-site BBQ catering for any function...big or small...for any occassion...from weddings to reunions to graduations to a simple good old fashioned party. Let us make your event special!

We specialize in on-site "Carolina Style" whole hog pig pickin's, also known as pigs roasts, pig pulls and hog roasts. No matter what you call it, we do it best! We will do all of the setup, slow smoke BBQ your pig in our custom designed BBQ Pit, pull, chop and serve all the meat while you get to sit back and enjoy the party. We can take care of all your meal needs including chicken, beef brisket, spare ribs and side dishes to compliment our special style of award winning pit cooked BBQ. We've never had an unsatisfied customer! Pricing varies depending on the size and location of your event. Call or email us to discuss how we can serve you the best BBQ in the Valley!

Let us know about your event call - 540-974-2844
www.valleypigpickin.com
Bringing over 20 years of BBQ experience to the Shenandoah Valley of Virginia...and BEYOND! - 540-974-2844
Need live music at your Pig Roast? Click Here
---
Banquet and Wedding Services
Shenandoah Valley Catering Services
Seasoned Gourmet impeccable service, attention to detail and careful crafting of fresh gourmet foods has helped to distinguish us from our competition and placed us at the forefront of today's culinary experience.
Whether planning a corporate event, wedding, holiday party or social occasion of any kind, We impress the most demanding clientel with extraordinary menu concepts, courteous and professional staff and a wide range of services. Our goal is to satisfy even the most discriminating palates and make any occasion memorable- beyond your expectations.
Weddings - Corporate events - Special Events - Wine Tastings - Local Vineyards - Four Star
"The Shenandoah Valley's Wedding Connection" - Shenandoah Weddings
ShenandoahWeddings.org is fast becoming the top Wedding Planning Website to help brides and grooms plan weddings in the Shenandoah Valley. We are looking to work with the best and most creative, wedding photographers, wedding ceremony locations, honeymoon planning links, wedding caterers, musicians, florists, wedding consultants, limousine services, bridal shops, tuxedo rental stores, gift registry, live music and wedding bands, reception sites venues, and more.
Shenandoah Valley Wedding Photography


Harrisonburg VA Wedding Photographer by Julie Napear
Your wedding day should be a once in a lifetime
experience. Let us be of help to you...
Shenandoah Valley Wedding Reception Sites - Shenandoah Valley DJ's - Shenandoah Valley Musicians - Shenandoah Valley Photographers - Shenandoah Valley Wedding Cake Bakers - Shenandoah Valley Florists - Shenandoah Valley Wedding Dresses - Shenandoah Valley Catering - Shenandoah Valley Vineyards
Beauty Weddings Shenandoah - Makeup for Weddings Shenandoah Valley - Butterfly-Dove Release Shenandoah Valley - Wedding Cakes Shenandoah Weddings - Calligraphy for Shenandoah Weddings - Wedding Candies Shenandoah - Shenandoah Valley Wedding Catering - Ceremony Locations Shenandoah Valley - DJ Service Shenandoah Valley - Dance Instruction Shenandoah Valley - Destinations Weddings Shenandoah - Floral Shenandoah Weddings - Wedding Gifts Shenandoah Valley - Registry Wedding Shenandoah Valley - Honeymoon Shenandoah Valley - Invitations & Announcements Shenandoah - Jewelry for Weddings Shenandoah - Live Music Weddings Shenandoah - Musicians Shenandoah Weddings - Reception Locations Shenandoah - Rehearsal Dinner Shenandoah Valley - Rentals for Shenandoah Weddings - Wedding Planners Shenandoah Valley
Wedding Photography Shenandoah Valley - DJ Services - Limousine Services
We are looking to work with providers of fine Wedding Services in Virginia
For information on advertising options, please call:
Mark Barreres at 540-984-8190
Shenandoah Valley Travel Information
---
Ultimate Resource for the best musicians in Virginia and Surrounding Areas.
Shenandoah Valley Musicians
~folk, blues, jazz, swing, acoustic rock and bluegrass~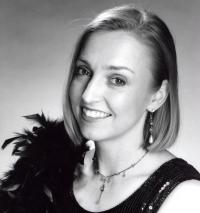 Jazz, Folk, Blues, Bluegrass, Rock, Swing and more.
ShenandoahMusic.coms' growing list of network musicians
will perform at your home, office, weddings, anniversaries or festivals.
Looking for live music? Then e-mail us at: music@shentel.net
We at ShenandoahMusic.com are always interested in working with the new musicians, artists and small business people, moving to the Shenandoah Valley, West Virginia and surrounding areas. We would like to help get more music venues off the ground as well.
Thank you ShenandoahMusic.com
"Thanks for hooking me up with Dave and Pearl. They, along with the rest of the band, did a great job for my wedding reception! They were really organized, and Pearl did well at moving the reception along. Our guests really enjoyed the music, and it was a nice mood for an evening reception. Thanks again for all your hard work on ShenandaohConnection really helped us." - Jessica Ostrom
---
Shenandoah Valley Virginia online guide to small business, arts, and local events in the beautiful
Shenandoah Valley of Virginia and West Virginia.
Shenandoah Valley Online
Small Business - Arts - Tourism - Advertising
by Shenandoah Valley Connection Network
The Shenandoah Connection Group is a grassroots organization that provides community based, small business and arts networking for area professionals with the objective to encourage creative partnerships in an changing economy.
Shenandoah Valley Online - VA Business Networking - Shenandoah Valley Weddings - Shenandoah Valley Music - Web Promotion - Shenandoah Valley Business Forum - Shenandoah Business Network - Business Networking
In addition to providing easy access to web pages and services in The Shenandoah Valley, Google has set up this special feature to help you find exactly what you're looking for with a click of the mouse. List Your Business with us! - Shenandoah Valley Website Design with Promotion
The Shenandoah Connection Network
Networking Business and the arts in Virginia and Beyond!
Shenandoah Connection has developed strategies that have enabled clients to get a much higher position on the major search engines than their competitors. Our strategies are based on 10 years of experience in marketing business online. We spend a lot of time with our clients discussing and reviewing the competition and understanding the local and regional markets. We conduct a business analysis and develop unique selling points for the business. We enable our clients to achieve greater success with relatively lower marketing budgets in highly competitive markets. more info
Shenandoah Valley Virginia and West Virginia
Business Networking Directory
Albemarle County VA - Augusta County VA - Clarke County VA - Frederick County VA - Page County VA - Rockbridge County VA - Rockingham County VA - Shenandoah County VA - Warren County VA - West Virginia
ShenandoahsBest.com was founded in 2005 by a number of Shenandoah Valley experienced internet professionals.
Our goal was to provide a platform that allowed small businesses and web designers in the Shenandoah Valley to advertise directly to consumers at little to no cost.
---
Shenandoah Valley FREE Classifieds
Virginia Free Classifieds - Feel FREE to use our fast and FREE Virginia Classifieds and Bulletin Boards. Post a message, start a discussion, chat... POST YOUR: Announcements - Events - For Sale - News Items, Post your music show. Start Networking with others in the Shenandoah Valley and more.
Charlottesville Virginia Classifieds - Virginia Farm Classifieds - Richmond Virginia FREE Classifieds - Roanoke Virginia FREE Classifieds - Shenandoah Valley Classifieds - Virginia Trade Or Give Away Classifieds - West Virginia Want Ads
---
Affordable Internet Advertising and Web Design for Virginia Business
Virginia Web Design and Development - We collaborate with other VA web design compaines and VA web promoters which benefits everyone. By working together we can increase productivity and cost savings for our businesses, giving clients a valuable edge in today's marketplace. - VA Online Marketing support by WebPromotion.com - VA Web Designers - Contact Us
VA-based web design and software development - VA Business Web application development to create businesses growth. We provide a range of services starting with internet marketing and search engine advertising campaigns, including website redesign services for those with outdated websites that need an infusion of something that will actually work for your business and drive the bottom line in a measurable way.
e-Commerce VA Development - Graphic Artist VA - Web Programming VA
Internet Advertising Harrisonburg VA Powered by WebPromotion.com - Web Design Harrisonburg VA - Web Development Harrisonburg VA - Web Marketing Harrisonburg VA - Search Marketing Harrisonburg VA - SEO Marketing Harrisonburg VA
Harrisonburg VA Business Networking - Connecting the "Active Dots" in Harrisonburg VA
We are in need of more Honest Web Design Companies in Virginia to join our team - Contact Us
ShenandoahConnection.com | About Us | News | Testimonials | Free Classifieds | Sign Up|
Back to Home Page