Pinehurst North Carolina Golf Courses and Real Estate
Dale is an avid golfer who specializes in upscale homes in the resort and golf communities in the Pinehurst area. His knowledge of the Pinehurst golf communities and his ability to find the right home for his clients has won him several "Top Producer Awards."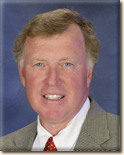 Dale Heck - Broker
910-528-4652
Pinehurst is rated as one of the best Golf Retirement Communities in the US. Where else but in Pinehurst can you be a member at 8 championship golf courses for less than $500/month, including the 2014 US Men's and Women's US Open Course. If you are interested in a Pinehurst golf front home, a Pinehurst vacation home, a Pinehurst condo, or homes at any of the other 15 golf communities in the Pinehurst area, I can help with all of your real estate needs. In addition to golf communities, Moore County has some of the best equestrian communities with plenty of riding trails and numerous equestrian events. - Best Golf Retirement Community in the US
Click here "Top Producing" Pinehurst Realtor to view all of the Pinehurst real estate offered in Moore County multiple listing services. The only agency with "Easy Search". If you're looking for a Pinehurst Real Estate including a golf front home, waterfront property, a luxury home in a private gated community, or a Southern Pines NC horse farm, I can help with all of your Pinehurst and Southern Pines real estate needs.
---
Pinehurst NC Golf Packages
Anderson Creek
Voted North Carolina's "Best New Golf Course for 2001" by NC Magazine. The course offers five sets of tees and features all that is great about golf in the sandhills. Designed by Love Enterprises and Associates, Inc.
125 Whispering Pines Drive
Spring Lake, NC 28390
(910) 814-2115
Bayonet at Puppy Creek
You will find 18 distinctive golf holes skillfully sculpted from this enchanting environment running through rolling hills along Puppy Creek. Designed by Willard Byrd. 349 South Parker Church Road
Raeford, NC 28376
910-904-1500
Beacon Ridge Golf & Country Club
Created by nationally known course designer Gene Hamm, this masterpiece with bent grass greens and bermuda grass fairways demands accuracy and the full use of a variety of clubs, making it challenging for both skilled and beginning golfers alike. Golf packages and superb accommodations are available in fully equipped golf villas.
6000 Longleaf Dr.
West End, NC 27376
910-673-2950
The Carolina
This Arnold Palmer-designed course takes advantage of dramatic elevation changes and preserved natural wetlands, producing a challenging layout for all levels of play.
277 Ave. of the Carolina
Whispering Pines, NC 28327
910-949-2811
Country Club of Whispering Pines
When you stay at the Country Club of Whispering Pines, enjoy lodging, customized golf packages, and guaranteed tee times at our two Ellis Maples designed 18-hole championship golf courses.
#2 Clubhouse Blvd.
Whispering Pines, NC 28327
910-949-3000
The Club At Longleaf
Dan Maples has created another masterpiece. One of the most popular and playable courses in the Pinehurst Area, The Club At Longleaf is both challenging and diverse.
2001 Midland Rd.
Southern Pines, NC 28387
910-692-6100
Deercroft Golf & Country Club
Come experience "the best-kept secret in the Sandhills," as quoted by Golf Digest. Site of the 1986 PGA Tour Qualifier. Rated 3 1/2 stars by Golf Digest's Places to Play . Located just outside the Pinehurst Area on Hwy 15-501 South. Open to the public.
30,000 Deercroft Drive
Wagram, NC 28396
910-369-3107
Foxfire Resort & Country Club
Foxfire is a semiprivate, full-service resort featuring 36 holes of championship golf with condominium and townhouse accommodations. Architect Gene Hamm's two 18-hole courses offer players of all skill levels a challenging, yet rewarding, golf experience.
9 Foxfire Blvd.
Jackson NC 27281
910-295-5555
Hyland Hills Golf Club
The most played 18 holes in the area remain traditional and unique with their rolling hills and "gimmick free" golf. The recent renovation has created new amenities for your golfing pleasure. Always in great condition - this course, combined with the beautiful vistas, ensures a wonderful experience. You'll love this choice.
4100 U.S. Hwy 1 North
Southern Pines, NC 28387
910-692-3752
Legacy Golf Links
Legacy is the only course in the Pinehurst Area to successfully combine a public course with private amenities. Legacy is a Jack Nicklaus II Golden Bear Design, has received both Four Star and Great Value ratings from Golf Digest's Places to Play Guide. Host site of 2000 Women's Amateur Public Links Championship.
U.S. Hwy. 15-501 South
P.O. Box 1158
Aberdeen, NC 28315
910-944-8825
Little River Golf Club
One of the area's Premier Courses, a Golf Digest "Award Winner". A unique landmark in the world of equestrian sports becomes a Legendary World Class Golf Course. Sculpted from 700 acres of natural beauty. A "Must Play" on everyone's list.
500 Little River Farm Road
Carthage, NC 28327
1-888-766-6538-3857
Mid South Club
A semi-private 18 hole championship golf course designed by Arnold Palmer, opened July 25, 1993. 5 Lakes, Tiffway 419 Bermuda fairways, Bent Grass greens, and over 11 acres of bunkers.
2130 Midland Road, Hwy. 2
Village of Pinehurst, NC 28374
(910) 693-4300 or (800) 633-2685
Mid Pines Inn & Golf Club
A Donald Ross original design, ranked in the Top 50 Courses in the state by Golfweek magazine, this classic course has remained unchanged through the years with all of the Ross trademarks still in place: small undulating greens, narrow fairways, and a variety of holes to challenge any caliber of golfer.
1010 Midland Rd.
Southern Pines, NC 28387
910-692-2114
National Golf Club
Rated by Golfweek as one of America's Best Golf Courses in 1995. Golf Digest rates the National as a top 15 course in North Carolina (out of more than 600 courses in the state). Straightforward golf course - approach shots and short game are critical. Designed by Jack Nicklaus, the National opened in 1989.
910-295-5340
Pine Needles Lodge & Golf Club
For three generations, Peggy Kirk Bell and her family have been welcoming guests to Pine Needles Lodge and Golf Club. The classic Donald Ross course has hosted the 1996 U.S. Women's Open and has been awarded the Championship again in 2001. World-renowned instruction and practice facilities, all wrapped up with Southern hospitality.
1005 Midland Rd.
Southern Pines, NC 28387
910-692-7111
Pinewild Country Club
The two championship courses are both stunning and challenging to golfers of all skill levels. The Magnolia was designed by Eugene Hamm and has played host to the PGA Tour Qualifying School, as well as the LPGA's Pinewild Championship in 1995. The Holly, a Gary Player Signature Course, is fast becoming an area favorite due to its panoramic beauty and risk-reward layout.
P.O. Box 3369
Pinehurst, NC 28374
910-295-5145
The Pit Golf Links
Rated as one of the Top 50 Public Courses in America and one of the Top 10 courses in North Carolina by Golf Digest. This Dan Maples original was sculpted from a 230-acre sand quarry into a truly one-of-a-kind course.
P.O. Box 1711
Pinehurst, NC 28370
910-944-1600
The Preserve at Jordon Lake Golf Club
The Preserve at Jordan Lake Golf Club combines the course design talent of Love & Associates, with the player design skills of principal Davis Love III to provide you with as fine a golfing experience as you will ever have. The rolling, heavily treed North Carolina Countryside has been skillfully molded into a championship course reminiscent of the old traditional courses found in the northeast.
840 The Preserve Trail
Chapel Hill, North Carolina
919-542-5501
Seven Lakes Country Club
2000 Seven Lakes South
Seven Lakes, NC 27376
(910) 673-1088
Talamore
Talamore was named the Best New Public Course in the South for 1992 and has been honored with a four-star ranking by Golf Digest. This 18-hole championship course was designed by Rees Jones.
1595 Midland Rd.
Southern Pines, NC 28387
910-692-5884
Tobacco Road
Mike Strantz, the number one golf course architect in 1998, has invaded the Sandhills with his latest masterpiece: Tobacco Road. This is a course of such uncommon beauty and imagination that it will feed your soul and challenge your game like no other course in the Carolinas.
442 Tobacco Road
Sanford, NC 27330
919-775-1940
Tot Hill Farm
This exceptional course is nested on 367 acres of picturesque rolling countryside bounded on three sides by the Uwharrie Mountains near Asheboro, NC. Tot Hill Farm Golf Course is his latest masterpiece of the highly recognized Mike Strantz.
3185 Tot Hill Farm Road
Asheboro, NC 27203
(336) 857-4455
Whispering Woods
Enjoy a round of golf on one of the most peaceful and relaxing courses in town. Whispering Woods is a semiprivate 18-hole course, par 70 layout, designed by Ellis Maples, with Bermuda fairways and bent grass greens. With varying degrees of elevation changes and doglegs, this course is a challenge to golfers of all ages and handicaps.
26 Sandpiper Drive
Whispering Pines, NC 28327
910-949-4653
Woodlake
Woodlake offers 36 holes of championship golf by two of the world's finest designers, Ellis Maples and Arnold Palmer. Golf packages and schools; Real estate options; 1,130-acre lake. Casual and fine dining.
150 Woodlake Blvd.
Vass, NC 28394
910-245-4031
---
Pinehurst Hurst North Carolina Real Estate
John Whelan
Broker-Owner - Whelan Realty LLC
SEVEN LAKES REAL ESTATE
"Experience the good life in the Sandhills".
A retirement and resort area where you can enjoy:
golfing, water sports, fishing, tennis, horseback riding,
-an absolute gem.
Specializing in Resort, Retirement and Relocation Real Estate in the Sandhills of North
Carolina: Seven Lakes, Foxfire, Pinehurst NC Real Estate - and Southern Pines NC Real Estate
Seven Lakes, North Carolina is located in the south central portion of North Carolina, within easy driving distance of all major airports and cities (Raleigh, Durham, Cary, Chapel Hill, Fayetteville, Hickory and High Point, Fort Bragg). The community is only 10 minutes from famous Pinehurst, NC - home of the 1999 and 2005 US Open and the 2001 and 2007 US Women's Open. Seven Lakes is also an easy drive to either the beaches or the mountains. We are located in prime resort area with golf and other sports played twelve months a year. There are over 40 golf courses within a twenty mile radius of Seven Lakes. Horse back riding, hunting, fishing, croquet and water sports are available throughout the Seven Lakes area. Pinehurst NC Real Estate
Pinehurst North Carolina Business Netwoking - Member
---
Pinehurst NC real estate including golf-front or water-front homes, luxury golf course community homes, Pinehurst condos, Southern Pines horse farms, or Fort Bragg North Carolina Real Estate



Dale Heck - 20 Years of Service
Cell:
910-528-4652
Pinehurst Real Estate
Click here "Top Producing" Pinehurst realtor to view all of the Pinehurst real estate offered in Moore County multiple listing services. The only agency with "Easy Search". If you're looking for a Pinehurst Real Estate including a golf front home, waterfront property, a luxury home in a private gated community, or a Southern Pines NC horse farm, I can help with all of your Pinehurst and Southern Pines real estate needs.
SEARCH MLS LISTINGS - EASY HOME SEARCH - PINEHURST GOLF HOMES SEARCH - HORSE FARM SEARCH - CONDO SEARCH - LOTS / LAND SEARCH - COMMERCIAL REAL ESTATE SEARCH - FORT BRAGG SEARCH
Sotheby's International Realty
165 East Pennsylvania Avenue
Southern Pines, NC 28387
Pinehurst Equestrian Communities - NC Equestrian Communities - Southern Pines Equestrian Estates - NC Horse Farms - Southern Pines Horse Farms - Pinehurst MLS - Pinehurst Realtor - Pinehurst Real Estate Office - Pinehurst Homes - Pinehurst Golf Home - Pinehurst Old Town - Pinewild Real Estate - Pinehurst NC Real estate - Pinehurst Condos - Homes For Sale in Pinehurst - Pinehurst Waterfront Homes - Pinehurst Gated Communities - Forest Creek Real estate - Pinewild Real Estate - Country Club of North Carolina Homes - CCNC Real Estate - Pinehurst Homes For Sale - Pinehurst Country club - Golf Homes in Pinehurst - Find a Pinehurst Realtor
Pinehurst North Carolina Business Networking - Member
---
Pinehurst Business and Networking
by Shenandoah Connection
We are a full service website promotion and marketing firm working with local Pinehurst North Carolin business people. Our highly effective search engine promotion techniques will help put your web site or business in position to go head to head with even the largest competition. We provide community focused business networking online and offline. We provide a platform for networking by offering memberships to our service and through advertising strategies. We strive to bring together the best of every industry in the region and introduce them to our members and viewers through our family of web sites on a National level.
Pinehurst Business Networking - Pinehurst NC Musicians - Pinehurst NC Classifieds - Pinehurst Golf Packages
Things to do in Pinehurst North Carolina - Artists of Pinehurst NC
Commercial Real Estate Pinehurst NC - Village of Pinehurst
Pinehurst, North Carolina Detailed Profile - travel and real ...
... Planning a vacation? Current weather forecast for Pinehurst, NC Population
Pinehurst, NC Weather Forecast and Current Weather
Pinehurst, NC Current Weather and Forecast. Pinehurst, NC Weather
The Essential Guide to Pinehurst, NC
... Pinehurst, North Carolina. ... Long able to attract the top names of the sport, Pinehurst continues that tradition by hosting the US Open in 1999. ...
---
VA Business Networking is Powered by: GRASSROOTS NETWORKING
Collective Creative Marketing, Business Networking
with Search Engine Optimization

GrassRoots Business Networking is a collective marketing method for like-minded business people.
Who wish to combine business networking with the power of search engine optimization techniques.

GrassRootsNetworking.com builds online business relationships. We search for honest hearted
team players to work with. We partnership with other grassroots business organizations. About Us
Business Opportunity - Inventions - GrassRoots Artists - GrassRoots Computer Services - GrassRoots Musicians - GrassRoots Web Promotion - Grassroots Farmers - Website Design - GrassRoots Web Promotion - GrassRoots Indie Filmmakers - GrassRoots Writers - GrassRoots Real Estate Services - GrassRoots Medical Innovations - GrassRoots Networkers - Website Design with Promotion - GrassRoots Forum - Espaņol - NC Business Networking - North Carolina Mountains - Long Island Biz 2 Biz Connection - Long Island Web Design - Long Island Web Promotion - Long Island Internet Business Advertising - Shenandoah Valley - Shenandoah Valley Business Networking - USA Musicians - VA Business Networking - Website Promotion - GrassRoots Network - GrassRoots Web Hosting - Washington DC Metro Business Networking - USA Musicians - World News Links
Worldwide Business Networking
by GrassRootsNetworking.com
If you are an honest hearted team player and a GrassRoots Networker
we would like to hear from you. Call us at 703-722-6012
New! - GrassRoots Networking Forum
If you are looking for a GREAT hosting plan Call Rocco
from Cheap Web Domains and Hosting at: 847-514-8785
ShenandoahConnection.com | About Us | News | Testimonials | Free Classifieds | Sign Up|
Back to Home Page