Roanoke Valley Computer
and Web Technology Services
We're at the center of your business connections!
Hardware Services - Local Area Networking - Wide Area Networking
Remote Network Monitoring - Cable Plant Services - Telecommunications
Roanoke Computer Networking - Shenandoah Valley Computer Services
Today, competition is fiercer than ever. Small business owners have to keep costs down while generating positive cash flow in order to sustain their operations. Many owners understand that some form of workaround needs to occur in order to survive. Only by working together we can increase productivity and cost savings for our businesses and stay competitive in the market place. Information Network Associates
Online Backup Software
by NetSafe of Harrisonburg VA
Superior Technologies Services is your one-stop provider for data backup. Our product, NetSafe, protects your data by routinely backing up your information to a secure, off-site location. Should data be lost on your end, you can recover your lost data at any time.
Automatic Backup Scheduler - Secure Data Encryption
Unlimited Access to Data - Smart Synchronization
Free Phone Support 24/7
---
Small Business Networkng in VA - Virginia Website Promotion
by VA Business Networking
It's all about getting Virginia Businesses Networking
VABusinessNetworking.com is leading the way for Virginia Business to take advantage of online business net- working. We are looking to support and work with Speed Networknig Meetings. We provide powerful online search engine marketing tools that generate results for your business in Virginia and beyond.
We help build and support online business communities. We partnership with other business organizations. We don't need sophisticated technology and infrastructure to build our online communities, we just seek and find honest hearted team players to work with. GrassRoots Networking Forum
Website Promotion Mark Barreres 540-984-8190
Strategic Partner Ira Kaufman 540-297-5140
New Web Domain Rocco Maggio 847-514-8758
Thinking outside the box? Then call anytime at 703-722-6012
Become one of our Strategic Partners. Virginia Business Networking Forum
A Word About Business Networking Online
"The major Search Engines are pouring tens of millions of dollars into local search. Paper-bound Yellow Pages are losing their popularity as more people have quick access to information on line.Those businesses that get it now will thrive and jump way ahead of their competition." Mark Barreres from Shenandoah Valley Business Network
---
Roanoke Virginia Business Networking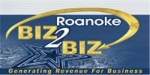 Roanoke Biz2Biz is a response to the needs of Roanoke area companies for a cost effective, online hub to connect businesses to other businesses. It is matchless as a 24/7 business revenue generator. Roanoke Biz2Biz utilizes a variety of interactive tools, expertise in Search Engine Marketing and Business-to-Business Marketing to generate new sales leads.
Ira Kaufman - site developer
Patsy Stewart - site administrator

Roanoke Biz2Biz
PO Box 14094
Roanoke 24038-4094

Tel: 540 563-2BIZ (2249)
Fax: 540 563-2310

The Shenandoah Connection
Small Business - Tourism - Arts & Music - Advertising
by ShenandoahConnection.com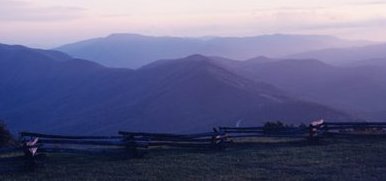 Photo by Gene Taylor

Online Advertising - Website Promotion
Search Engine Marketing - Business Networking

Call - 540-984-8190
Creating opportunities though networking....
The mission of ShenandoahConnection.com is to create opportunities for both the small business and the arts community of the Roanoke and Shenandoah Valley's and beyond. Our Website will increase both visibility and profitability for all our members.

List your business or service with us MORE INFO
Questions or Comments About The Shenandoah Valley?
Travel Questions & Answers Board
---
The Shenandoah Connection Network
Networking The Shenandoah Valley and Beyond!
Getting a professional website geared toward your target audience is
what the The ShenandoahConnection can do for you! Our desire it to help businesses
and individual clients establish or maintain a professional presence on the World Wide Web.
Product marketing - website design and hosting for Shenandoah Valley Business- Shenandoah Valley Online Business Networking and Arts Magazine - Internet Advertising Business Networking - Search Engine Optimization - Shenandoah Valley online Business Networking and Arts Guide - Shenandoah Valley Online Business Marketing - VA Business Networking - West VA Business Networking - Shenandoah Real Estate - Online Promotion and Marketing Services - Radio Advertising Shenandoah Valley - Shenandoah Valley Business Networking - Shenandoah Valley Business Networking Directory - Shenandoah Valley Search Engine Optimization
Shenandoah Valley Search Engine Marketing
Shenandoah Valley Virginia online guide to information about small business arts networking, local events in the beautiful Shenandoah Valley of Virginia and West Virginia and beyond. Shenandoah Valley of Virginia - Website Promotion by Shenandoah Connection
How Will People Find Your Website?
First Page Search Engine Optimization
---
ShenandoahMusic.com
Powered by GrassRoots Business Networking
Grassroots; pertaining to, or involving the common people, esp.
as contrasted with or separable from an elite:
GrassRootsNetworking.com creates effective ways to spread the word about your business so you retain and find customers without spending a fortune. We focus on cooperative marketing with search engine optimization
We provide a platform for networking by offering our members and networking partners our services. We strive to bring together the best of every industry and introduce them to the viewers through our family of web sites. Thinking outside the box? - Call 540-984-8190 Website Promotion
GrassRoots Artists - GrassRoots Musicians - GrassRoots Web Promotion - Agribusiness Online Auction - Grassroots Farmers - Website Design - GrassRoots Web Promotion - GrassRoots Indie Filmmakers - GrassRoots Writers GrassRoots Real Estate Services - GrassRoots Networkers - Website Design with Promotion - GrassRoots Forum - Recovery from Depression - Americana Rhythm Magazine - Espaņol - NCBusinessNetworking.com - North Carolina Mountains - Long Island - Shenandoah Valley - Shenandoah Music - VABusinessNetworking.com - Website Promotion
My Space GrassRoots Network
Worldwide Business Networking
by GrassRootsNetworking.com
If you are an honest hearted team player and a GrassRoots Networker
we would like to hear from you. Call us at 703-722-6012
New! - GrassRoots Networking Forum
---
If you are looking for a GREAT hosting plan Call Rocco
from Cheap Web Domains and Hosting at: 847-514-8785
Cheap Domain Name Registration | Domain Name Registration | Private Domain Registration | Transfer Domain Name | Bulk Domain Transfer | Spam Free Email Accounts | Create Email Account | Cheap Web Hosting | Register Domain Name | Build a Website | Register Domain Names | Create a Website | Domain Name Forwarding | Online Store with Shopping Cart | Web Hosting | Domain Name Masking | Web Design | Free Web Design Tools | Domain Name Lock | Increase Website Traffic | Find a Domain Name | Copyright Protection | Stop Complaint Sites & Gripe Sites | Block Internet Gripe Sites | Register Copyright | Domain Backorder | Backorder Domain Name | Expired Domain Name | Make a Website | Free Domain Name | Free Domain Name Software | Secure SSL Certificate | Send Bulk Email | PayPal Domain Names and Hosting | Build an Online Store with Shopping Cart| Accept Credit Cards | eCommerce Shopping Cart Site | Bulk Domain Name Registration
How Will People Find Your Website?
First Page of Google Search Engine Optimization
If you have any ideas, comments, suggestions or would like to work on a project with
us please do not hesitate to call 540-984-8190
If you visit often you may have noticed more changes and events. Check back frequently, as the we are update our pages daily. We hope you find The Shenandoah Connection Network helpful. Should you see something you feel we should know about, have a scoop to add to our news page, or just want to tell us how we are doing, please give us a call. We are always looking for honest hearted team players who understand the power of networking online and offline Call 540-984-8190
back to The Shenandoah Valley