Shenandoah County VA Cultural and Performing Arts
The Schultz Theatre and School of Performing Arts New Market VA
The Schultz Theatre and School of Performing Arts has opened in the historic Rouse Opera House building in downtown New Market, VA. The building that has been home to the Rouse Opera House, the Town Hall and the Sheriff's office over the years is now alive with Theatre and Music and Dance.

The Schultz Theatre is under the management of Michael Gwin, Artistic Director and Rainier Vidale, Administrative Director, both of Basye, VA.

The Theatre will be hosting a variety of events. Plays, musicals, concerts, improvisational events and dance are some of the offerings. At least one major event will take place every month at the Theatre to include at least two major musicals each year.

The Rockingham Ballet Theatre under the direction of Dr. Susan Muterspaugh has made The Schultz Theatre their second performing home. They will be presenting "The Nutcracker Ballet" annually as well as Repertory Concerts and Full-Length Ballets.

The School division of STSPA teaches private and group lessons in voice, piano, acting and guitar.
For more information, check out their website at SchultzTheatre.com or call The Schultz Theatre at (540) 740-9119.
9357 N. Congress Street
New Market, VA (540) 740-9119
We are in need Volunteers for Box Office...
Live Performance Shenandoah Valley VA - Performing Arts Shenandoah Valley VA - Performing Arts Classes Shenandoah Valley - Comedy in the Shenandoah Valley - Theater in the Shenandoah Valley - Music Events in the Shenandoah Valley - Performing Opportunities for Actors and Musicians VA - Musical Theatre Shenandoah Valley - Drama Shenandoah Valley - Acting Classes Shenandoah Valley - Dance Classes Shenandoah Valley - Concerts Shenandoah Valley - Variety Shows Shenandoah Valley - Cabarets Shenandoah Valley
---
Parks & Recreation Office Old Edinburg School
Edinburg, VA - Support The Cultural and Performing Arts Center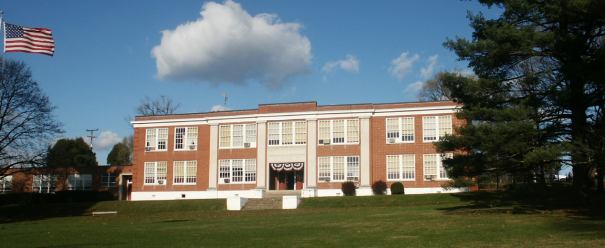 The Shenandoah County Parks and Recreation Department was commissioned in September of 1974 by the Shenandoah County Board of Supervisors. We offer programs for all age groups in our community. We are always open to new ideas and suggestions on how we can better serve you, so feel free to contact them at 540-984-3030
Other forums - Shenandoah Valley Musician Forum - Shenandoah Valley FREE Want Ads and Classifieds
Thinking outside the box? Or just want to help. Call ShenandoahMusic.com with ideas on
Networking Business and The Arts
---
ShenandoahArts.com is Powered by ShenandoahsBest.com
>>> Collective Creative Artists! Get FREE Listing on ShenandoahArts.com.
Email your info to ShenandoahMusic@hotmail.com and then 540-984-8190
"We collaborate with other artists, web designers and web promoters which benefits everyone. By working together we can increase productivity and cost savings for our businesses, giving clients a valuable edge in today's marketplace " Mark Barreres
Albemarle County VA - Augusta County VA - Clarke County VA - Frederick County VA - Page County VA - Rockbridge County VA - Rockingham County VA - Shenandoah County VA - Warren County VA - West Virginia
Market Your Art On Greeting Cards - With our Greeting Card Printing System you can design your own greeting card online add your own photos, handwriting and we send it in the mail for about 1 dollar plus postage. - more info
---
The Shenandoah Valley's Arts and Small Business Network
ShenandoahMusic.Com
Networking the Arts and Business in Shenandoah Valley and beyond
Thanks for visiting us here at The Shenandoah Music and Arts Network. This site was originally organized in 1996 by a group of Shenandoah Valley musicians and business people who were looking to really help one another.
Over the past 14 years we have been very successful in increasing the awareness of music, arts and small businesses in an ever expanding area by utilizing and carefully cultivating the possibilities inherent in the most powerful foundational media networking device available anywhere: the world wide web!
The mission of ShenandoahConnection.com Network is simple -
To enhance our business networking partners and help promote community ties.

We appreciate the values of each of our members and the unique qualities that each one brings to the table. Some of the benefits of membership include:

Building strong bonds among members
Enhancing public awareness of member businesses
Creating new opportunities for growth among members
Supporting and creating strong ties with our local communities
Free Services such as FREE web hosting, FREE web design and FREE online marketing.
Contact Mark Barreres on Skype just seach his name or call 540-335-8190 - ShenandoahMusic[at]hotmail.com
GREAT DEAL FOR OPEN MINDED NETWORKING MUSICIANS
If you are new to this group, take our word for it. Get involved - its worth it. If we can help any of you, let us know. Team play is what makes this work.

Trae Taylor - President - Peak Incentives, Inc.
Washington DC Promotional Products
Powered by GrassRootsNetworking.com
We are a GrassRoots Business Network A creative marketing collective - a small but growing group of USA Musicians, business owners, web designers, promoters, copywriters and Online marketers united by a common commitment to help one another become successful both online and offline.
Some of our websites: Shenandoah Valley Online Advertising - Shenandoah Valley Business Networking - Shenandoah Valley Business Directory - Shenandoah Valley Weddings - Shenandoah Valley Wines - Shenandoah Valley Arts - VA Business Networking - Music Business Networking - WebPromotion.com
Twitter Pages: ShenandoahsBest - VABiznetworking - ShenandoahBiz
USAMusicians - Your Internet Marketing Shenandoah Valley team.
Featured in West Virginia Executive Magazine. Read Here
Bluegrass in Virginia - House Concerts - Chords and Lyrics - Dining Out Shenandoah Valley - Guitars and Amps - Guitar Music LessonsValley - Shenandoah Valley - Music Stores - Musicians for Hire Shenandoah Valley - Recording Studios Shenandoah ArtsPhotography- Shenandoah - Shenandoah Valley Piano Dealers - Shenandoah Valley Business Networking - Shenandoah Valley Valley AdvertisingRock - Shenandoah Folk - Shenandoah Valley Weddings - Shenandoah Valley Calendar of Events - Shenandoah VA Business Networking- Recording Studio - Northern VA Blues Band - Recording Studios in Virginia Winchester VAStore - Western Blue Ridge Mountains Recording Studio - Virginia House Concerts - Shenandoah Valley Coffee Houses - Northern VA Music - Our Business Partners - Edinburg VA Live Music
---
Shenandoah Valley Web Connection
Shenandoah Valley Business Networking Directory

The website that has changed the way
people think about the Internet in The Shenandoah Valley and beyond.
It really is all about networking! - Website Design with Promotion
We are a Shenandoah Valley SEO Firm that brings over 12 years experience in the Search Industry with extensive expertise in link building campaigns, website design, search engine optimization, and online marketing. ShenandoahConnection.com has helped a wide variety of clients ranging from home based business owners to larger based companies and dropship businesses. We achieve top rankings on all major search engines including MSN, Yahoo! and Google.

We conduct a business analysis and develop unique selling points for the business. Clients are able to achieve greater success with relatively lower marketing budgets in highly competitive markets. Learn More >>>

If you have any ideas, comments, suggestions or would like to work on a project with us please do not hesitate to call 540-984-8190
ShenandoahConnection.com | About Us | News | Testimonials | Free Classifieds | Sign Up|
Back to Home Page