Shenandoah Valley Virginia online guide to gift shops, small business, arts, and local events in the beautiful Shenandoah Valley of Virginia and West Virginia.
Little Shops in The Shenandoah Valley
Kimberly's Konfections - Gift Baskets and
Catering Strasburg Virginia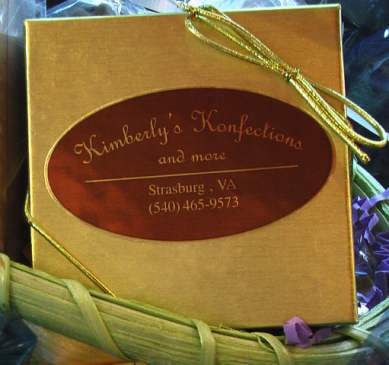 Kimberly's Chocolates of Strasburg Virginia - Gift Baskets
Catering Strasburg VA - Wine Shops of the Shenandoah Valley
We sell only top of the line front-tier of Chocolates.
We design and create for your taste and needs.
Our specialty gift baskets are filled with sweet delicacies of fine hand dipped chocolates and delicate fruit passion to create beautiful wedding amenities and corporate gifts.
---
Shenandoah Valley Gourmet Coffee Roasting
by Lucas Roasting Company LLC
Coffee Roasters of Shenandoah Valley - Lucas Roasting Company is located in Broadway, VA, in the heart of the magnificent Shenandoah Valley. Our passion for coffee began many years ago when we became intolerant of old, stale, lousy-tasting supermarket coffee. We bought our first home-roasting machine, a HotTop, and began producing fabulous creations for our family to enjoy. It wasn't long until friends and family started noticing the marked difference in flavor, too. September, 2007, marked the official opening of our commercial roasting facility in VA, and we've been buzzing around on some of the world's best coffees ever since. - VA Coffee Roasting - Gourment Coffee Gift Baskets
---
Harrisonburg VA Guitar and Music Store
Whitesel Music in Harrisonburg VA
Music Store in Harrisonburg VA - East Coast Gibson Guitar Dealer - Guitars Harrisonburg VA - Harrisonburg VA Guitar Shop - Gibson Guitars Shenandoah Valley -Guitar Store in Harrisonburg VA - Harrisonburg Music - Guitar Lessons Harrisonburg VA - Alan Donahue Band Instruments - Piano Sales Harrisonburg VA - PA Systems Harrisonburg VA
---
Baker's Store of Shenandoah County VA

established 1860 All the charm and character of Shenandoah County's oldest store, now with lots of new products for today's lifestyles - Shenandoah Valley Wines and more
12363 Back Road
Toms Brook, VA 22660
Antiques - Shenandoah County VA Oldest Wine Shop - Gift Shop - Retail grocery
(540) 436-3880
In addition to providing easy access to web pages and services in The Shenandoah Valley, Google has set up this special feature to help you find exactly what you're looking for with a click of the mouse. List Your Business with us!
How Will People Find Your Website?
On the First Page of Google! more info
Albemarle County VA - Augusta County VA - Clarke County VA - Frederick County VA - Page County VA - Rockbridge County VA - Rockingham County VA - Shenandoah County VA - Warren County VA - West Virginia Shenandoah Valley Travel - Shenandoah Valley Advertising - Shenandoah Valley Arts - Shenandoah Valley Business Advertising - Shenandoah Valley Business Marketing - Shenandoah Valley Business Networking - Shenandoah Valley Website Promotion and Marketing - Shenandoah Valley Search Optimization - Cooperative Marketing

If you visit often you may have noticed more changes and events. Check back frequently, as the we are update our pages daily. We hope you find The Shenandoah Connection Network helpful. Should you see something you feel we should know about, have a scoop to add to our Shenandoah Valley News page, or just want to tell us how we are doing, please send an email to music@shentel.net or call us 24/7 at 540-984-8190
---
Thanks to ShenandoahConnection.com


Shenandoah Connection you are the BEST Biz2Biz Networking Service in the Valley! Thanks for all your help you are always there for us. - Rafael Caballero
You're Full-Time IT Department For Your Part-Time Budget
Information Network Associates is an Information Technology consulting company, dedicated to helping home users and small businesses with all their computer and network support needs.
---
I was just looking at some webstats for the Huffman Trailer Sales site. Jan was the best month we've had and Feb. is already almost as good! You're doing some great work for us, thank you.
Mark D. Huffman
540) 421-1670 mobile
www.huffmantrailers.com
---
Charlottesville Piano
Serving Charlottesville and The Shenandoah
Valley for over 3 generations.
Dear Shenandoah Connection,
"You have made me smarter; literally raised my IQ 10 points! In our Virginia-based business, we not only sell pianos, we move them as well. Now, we have a really nice Web site that advertises our pianos and services, but we lacked the online coverage in Harrisonburg and throughout "the Valley". While our Web site was there, no one in this territory was finding our business by searching online because our site simply didn't show up as a search result on the first couple of pages. And we wanted to be on the first page of Google results for the search terms pianos Harrisonburg and piano movers Harrisonburg as well as all other communities in Western Virginia. Mark Barreres of Shenandoahconnection.com told me that he could make that happen...for a price. I'm a skeptic, but I also knew that for the fairly low price it would cost me for a year of placement, I could recoup the cost and more with just a few new customers. So, we took what for us was a big risk of being taken by another web guy, and I placed the ad. I was astounded with the results. #1 on Google for both searches! And what's more, within two days of contracting for the ad, I received a piano move order from a customer that was large enough to pay for the ad immediately. In the first month, we added thousands of dollars worth of piano move orders that I can directly attribute to our ad and new piano customers from new territories are presenting themselves to us weekly. Now several months later, we have advertised further with Shenandoahconnection.com affiliated Web pages." - Randolph Byrd, Charlottesville Piano.
634 Rio Road W
Charlottesville, VA 22901
Tel:434-296-8886 - Fax:434-296-8890
---
Legitimate Home Jobs
We were amazed that this site started coming up on the search engines within two weeks of the launch of the site! Thank you Shenandoah Connection! - Lori
---
Americana Rhythm Magazine
We would like to thank Mark Barreres from www.ShenandoahMusic.com and
www.ShenandoahConnection.com for helping Americana Rhythm Magazine with online off line promotion.
Greg Tutwiler
---

"Ths Shenandoah Connections helped us with our first Savor the Valley Fall Festival by putting us in touch with potential vendors that we otherwise would not have known about. Mark Barreres provided musical entertainment for that same event and it was terrific! I look forward to working with Shenandoah Connections again!!" - Amy Proctor from Shenandoah Caverns & American Celebration
---
Valley Ballooning of Woodstock VA


Dear Mark, I wanted to take this opportunity to thank you and your staff for all the hard work and assistance with the website. You were certainly good to your word in getting our site listed on the front page of Google. And the best part is, it only took a couple of days! My business has already shown a marked increase, and I look forward to working with you in the coming years. Thanks again! Don
---
The Fuller House Inn of Winchester VA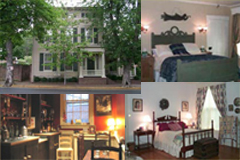 "FYI-Our Business has improved & we are finally being found on search engines, Since working with Shenandoah connection & Mark. No other advertising has been so effective for us - ever. Mark has also been greatly helpful with our web site and is always available for suggestions & help. The ability to be able to link with others in the Valley & our specific area is a great concept & asset. I hope more folks will join the "Connection"! Fuller House Inn in Winchester VA" - Debra
---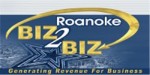 You and your crew have done a wonderful job, and we really appreciate the labor you guys have done to put us on the map by connecting us with clients and customers both online and off line. Keep up the good work - you are always doing great things to improve your service. You are doing an outstanding job on accomplishing our goals, and we appreciate your labors." Ira Roanoke Biz 2 Biz
---
The Shenandoah Connection Network
Networking The Shenandoah Valley and Beyond!
Virginia Search Optimization company
Getting a professional website geared toward your target audience is what the The ShenandoahConnection can do for you! Our desire it to help businesses and individual clients establish or maintain a professional presence on the World Wide Web. Website Design with Promotion
Business Marketing in the Shenandoah Valley
Product marketing - website design and hosting for Shenandoah Valley Business- Shenandoah Valley Online Business Networking and Arts Magazine - Internet Advertising Business Networking - Search Engine Optimization - Shenandoah Valley online Business Networking and Arts Guide - Shenandoah Valley Online Business Marketing - Online Promotion and Marketing Services - Radio Advertising Shenandoah Valley
Shenandoah Valley Business Networking
Shenandoah Valley Business Networking Directory
Shenandoah Valley Search Engine Optimization
Shenandoah Valley Search Engine Marketing
Real Estate in The Shenandoah Valley
GrassRoots Networking
How Will People Find Your Website?
First Page Search Engine Optimization
If you have any ideas, comments, suggestions or would like to work on a project with us please do not hesitate to call 540-984-8190
Business and Arts Networking USA
Shenandoah Valley Virginia online guide to information about small business arts networking, local events in the beautiful Shenandoah Valley of Virginia and West Virginia and beyond. Shenandoah Valley of Virginia - Website Promotion by Shenandoah Connection