Virginia offers you opportunity and advantage to hunt Whitetail Deer, Black Bear, Wild Turkey, etc.
Shenandoah Valley Hunting Links
Virginia's Hunting Posting Boards
Southwest Virginia Hunting - Report Illegal Hunters
Shenandoah Valley Outfitters - Hunting Videos - Video Tape Your Shenandoah Valley Hunt
SURVIVAL PRODUCTS - COOKING - FUEL - FOOD - MEDICAL FIRST AID
Emergency Cooking Gear - Emergency Fire / Lights - Emergency Food - Survival Food - Medical / First Aid - Non-Hybrid Seeds / Gardening - Outdoors - Personal Comfort - Portable Power - Protective Gear - Survival Reference - Tools, Axes, Knives, etc - Water & Related Items
---
SHENANDOAH VALLEY FREE CLASSIFIEDS
Virginia Department of Game and Inland Fisheries
VDGIF is responsible for the management of inland fisheries, wildlife, and recreational boating for the Commonwealth of Virginia. Environmental Shenandoah Valley
---
Stop Bear Poaching and Bear Bile Farming
You don't need to be an animal activist or advocate to oppose bear farming; bear bile farming is brutal, cruel and unnecessary. Right now, most Americans have no idea that bear poaching and the domestic sale, as well as export, of bear gall bladders is an active black market in the United States. This American black market works with the Asian bear bile market, and this global trade affects our black, brown (grizzly) and polar bear populations. What is bear bile - Why is it obsolete - What is bear farming - What is HR 3029 - Why should I care - What Can I do
Check out this mp3 - The Shenandoah River Song by Rick Harris JR
---
Accommodations in Virginia
Motels, Hotels, Cabins, House Rentals and Camps

Weekend and Weekly Short Term Rentals
Virginia Accommodations
Bed and Breakfasts - Inn's Bed & Breakfasts - Camping Shenandoah Valley - Cabin Rentals Shenandoah - Woodstock VA
Inn at Narrow Passage - The Fuller House Inn - Winchester VA B&B Inns - Woodstock Virginia House Rentals - Shenandoah Valley Vacations - Shenandoah Valley Outfitters - Shenandoah River Trips - Shenandoah Cabins - Shenandoah Valley Accommodations
We at Shenandoah Connection are looking to work with hunting businesses, Outfitters and Guide Services in the Shenandoah Valley. List your business with us! Call Mark Barreres 540-984-8190
---
A Winchester Virginia Fundraising Event Not To Miss!
Blue Ridge Buckmasters
Fall Fundraising Event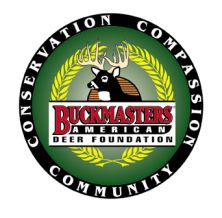 Best Western Lee-Jackson Winchester, Virginia
---
VABusinessNetworking.com is leading the way for Virginia Business to take advantage of online business networking. We are looking to support and work with Speed Networking Meetings. We provide powerful online search engine marketing tools that generate results for your business in Virginia and beyond.
We help build and support online business communities. We partnership with other business organizations. We don't need sophisticated technology and infrastructure to build our online communities, we just seek and find honest hearted team players to work with.
VA Business Networking
The Shenandoah Valley outfitters offers you opportunity and advantage to hunt Whitetail Deer, Black Bear, Wild Turkey, etc. Hunt the Shenandoah Valley. Looking to list for FREE people who Video Hunting trips in The Shenandoah Valley of VA. Call for more info 540-984-8190

Counter Added Nov. 27th 2007 at 8:45 PM