---
In selecting an agent, look for someone who you can trust, who will be honest with you.
The agent with the big numbers may or may not be the one for you.
Shenandoah County Virginia Real Estate Agents

Your Winchester VA Real Estate Team!
Northern Shenandoah Valley Homes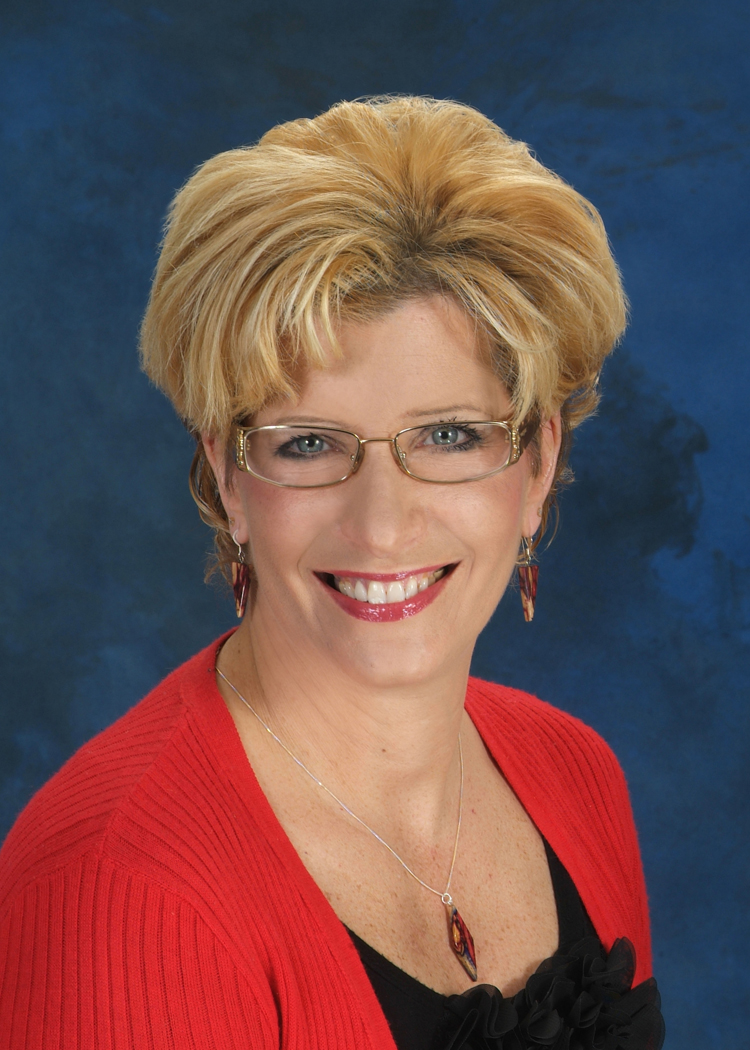 Traci Shoberg: I have been an active Realtor for the past 18 years. I've been in the Hall of Fame (Top 5% of Realtors in the Blue Ridge Association of Realtors [BRAR]) since 2008 and am the recipient of the 2015 Salesperson of the Year award from BRAR. I strive to bring joy to buyers and sellers throughout the real estate transaction while achieving the highest level of professionalism and ability.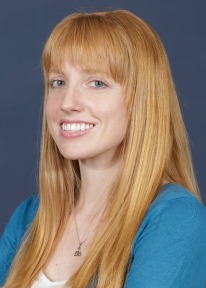 Kate Shemeley: Prior to becoming a licensed agent with RE/MAX Roots in 2014, I worked for several years in the public school system. I am now working on a team with Traci Shoberg as her licensed assistant and I received the 2015 Rookie of the Year award for our brokerage. While I am relatively new to the real estate field, I am able to offer my time and energy to each of our clients. Combined with Traci's years of experience, we are able to provide you with exactly what you're looking for in a Realtor. Shenandoah County VA Real Estate Agents
Bryce Mt VA Real Estate - Edinburg VA Real Estate - Fort Valley Real Estate - Mount Jackson VA Real Estate - New Market VA Real Estate - Strasburg VA Real Estate - Woodstock VA Real Estate
Shenandoah County VA Commercial Real Estate - VA Real Estate - WV Real Estate
_________________________________
MarketPlace Real Estate of the Shenandoah Valley
| | |
| --- | --- |
| | Our goal as a real estate company is to reach out to our community as well as newcomers and to support them in buying or selling residential, commercial, land or investment properties Shenandoah County VA. We want to be a part of the growth that is currently sweeping this region. Inspired by the real estate market as it changes, intrigued by new trends, new laws; each experience bringing more wisdom and experience to the table. - Shenandoah Valley Real Estate Agents - Winchester VA Real Estate Agents |
MPR lives by the traditional value of customer service while embracing the ever-changing world of technology. - Shenandoah Valley Real Estate Agents
Shenandoah Valley Real Estate - Augusta County VA Real Estate - Frederick County VA Real Estate - Page County VA Real Estate - Rockbridge County VA Real Estate - Shenandoah Valley Apartments For Rent - Shenandoah Valley Movers - Shenandoah Valley Commercial Real Estate
______________________________________________________________________________________
Shenandoah Valley Real Estate Attorney
Ms. Fine drafts and reviews residential and commercial contracts, easements and boundary line adjustments, and represents clients before Planning Commissioners, Boards of Supervisors, and Courts in the City of Winchester and in the counties of Frederick, Clarke, Warren, Loudoun and Fauquier. - Real Estate Law Shenandoah Valley
Her 30 years experience includes both commercial and residential real estate in the following areas:
Leases - Purchase and Sale Agreements - Landlord/Tenant - Unlawful Detainer - Construction contracts - Boundary line adjustments - Zoning variances and special use permits - Open space easements - Ingress and egress easements - Litigation
__________________________________________________
Home Loans Shenandoah County VA
Bill Askew is a licensed loan originator with Success Mortgage
Shenandoah Valley Home Loans

Residential loans in Virginia and West Virginia. Success Mortgage is a broker and therefore has access to many different loan programs and therefore can shop for some of the lowest rates and down payments available in the industry.
Bill Askew: Success Mortgage 540-327-2817
or billaskew@successmortgage.com
27 West Jubal Early Drive - Winchester
(540) 678-0800
Consultant NMLS #838038
Company NMLS #225686
Shenandoah County VA Home Loans
Shenandoah Valley FHA Home Loans
The purpose of these loans is that the US Federal Housing Administration can help homebuyers by providing mortgage insurance on your loan. The FHA itself does not actually make the loans, instead they "insure" the mortgages that a traditional lender or bank would make to a borrower.
Primary Benefits Of FHA-Insured Mortgage Loans:
No prepayment penalties on your loan
Can streamline refinance for a lower rate
Flexible Credit Requirements
Competitive rates and lower fees
Higher approval rates
Low Down Payment
Basically, the FHA helps more Virginia borrowers afford to buy homes by giving lenders the assurance they need in the case where a borrower defaults on a loan and is unable to continue making mortgage payments.
__________________________________________________________________________________
Aerial Real Estate Photography Shenandoah County

We provide breathtaking pictures of residential, commercial, agricultural, and rental properties. Portrayals of architectural details and surrounding natural features are greatly enhanced by elevated photography. Settings which are missed by traditional photography, such as lovely mountain views, water interests, outbuildings, equestrian facilities, and pools, can be clearly and dramatically depicted by using elevating techniques. We can generate more excitement through enticing imagery. Don't just say, "location, location, location" -- show it with just one beautiful photograph!
Our Service Area includes: Aerial Photography Shenandoah County VA
"My seller clients have been so impressed with my visual tours that they've often said (in jest) that they fell in love with their house all over again. Why? Because David Showalter's Ville View elevated photo products are an outstanding addition to my marketing tools! Thanks, David!" Cynthia Hash
____________________________________________________

Homes For Sale by Owners Shenandoah County VA
List your home for FSBO with ShenandoahConnection.com

Prime Beaver Estates Lot Mt. Jackson VA - Horses allowed in this desirable subdivision just outside Mt. Jackson, Virginia - Long mountain views to the west. Accessible to I-81. Septic permit approval. Buy now build later!
Shenandoah Country VA Business Networking by ShenandoahsBest.com
___________________________________________________________________________________
Shenandoah County VA Contractors
Bryce Mt VA Contractor - Edinburg VA Contractor - Fort Valley VA Contractor - Mount Jackson VA Contractor - New Market VA Contractor - Strasburg VA Contractor - Woodstock VA Contractor - Shenandoah County VA Contractor
ShenandoahConnection.com provides you with real estate services for home buyers, home sellers, as well as real estate agents and brokers. Home buyers can find real estate agents as well as homes and land for sale by owners. For Shenandoah Valley Real Estate Agents we not only list you on our network by we help you can found online with the help of our search engine marketing team at WebPromotion.com
Shenandoah County VA Carpet Sales
Carpet Express Shenandoah Valley - 540-325-5524
Carpet - Vinyl Flooring Sales - Don't make the same mistake twice!
Call us for quality service you can trust! 20 years serving the Shenandoah Valley.

Buyer Beware! - Don't be fooled by Superstore Gimmicks call us for honest
pricing and quality service!!!

If you want the advertised special without the padding the "Superstore" won't sell it to you because they charge 3 times what the pad is worth to compensate for the $39.00 - $99.00 "Gimmick Deal" of
whole house installation.

Ask your neighbors about Carpet Express!

Carpet - Vinyl Flooring Sales - Don't make the same mistake twice!
Use Carpet Express of Woodstock VA
---
Shenandoah County Virginia Online
on ShenandoahConnection.com
Come visit the Shenandoah Valley, take a side trip down the old valley pike Rt. 11 into Shenandoah County. Visit quaint towns, caverns, civil war battlefields, museums, wineries, and antique shops. Explore scenic US 11 and the back roads! Hike a trail on the Massanutten, golf on championship courses, ski on one of Virginia's four ski slopes, fish on the Shenandoah River, or just have fun!
Basye / Bryce - Edinburg - Mount Jackson
New Market - Strasburg - Woodstock - I81 Travel
Things to do in the Shenandoah Valley - Stay in Woodstock VA
Shenandoah County VA Phone Numbers:
Administration (540) 459-6165
Animal Shelter (540) 984-8955
Building Inspection (540) 459-6185
Commissioner of Revenue (540) 459-6170
Commonwealth Attorney (540) 459-6129
Commonwealth Courts (540) 459-6150
Economic Development (540) 459-6227
Emergency Operations Center (540) 459-6101
Fire and Rescue (540) 459-6167
Geographic Information Systems (540) 459-6199
Health Department (540) 459-3733
Landfill (540) 984-8573
Land Use (540) 459-6170
Parks and Recreation (540) 984-3030
Planning and Zoning (540) 459-6190
Public Libraries (540) 984-8200
Public Schools (540) 459-6222
Sanitary District (540) 459-7491
Sheriff's Office (540) 459-6101
Social Services (540) 459-6226
Tech Support (540) 459-6164
Treasurer's Office (540) 459-6180
Virginia Cooperative Extension (540) 459-6140
Voter Registration (540) 459-6195
Shenandoah County VA Classifieds
Shenandoah County Virginia Business Networking
Shenandoah Connection featured in Executive Magazine. Read Here
Our Members - Sign Up Here
Shenandoah County Virgina Online
New Market Virginia Business Networking
by ShenandoahConnection.com
Call 540-984-8190
Our Members - Sign Up Here
Shenandoah County VA Classifieds
Shenandoah County Online - Shenandoah Valley Arts
Edinburg Virginia Online - Music Arts - Real Estate - Tourism
Shenandoah County Parks and Recreation - Shenandoah Valley Arts
Mt Jackson Virginia Real Estate Agents - Shenandoah Valley
Mt Jackson Va Gift Shops - Promotional Products - Events
Woodstock VA Online and Real Estate Arts Music, Small Business
New Market, VA Online - Tourist info - The Best of the valley
Strasburg Virginia Online - Strasburg VA Hotels
Shenandoah County Students Page
Shenandoah County Fair
Edinburg Ole Time Festival
The Shenandoah Valley Farmers Exchange
Shenandoah County Web Hosting and Site Promotion
Shenandoah Valley Travel Question & Answers
Call Shenandoah Connection at 540-984-8190
---
Website Design with Promotion
by ShenandoahConnection.com since 1996 BG
Your source in the Shenandoah Valley for Low Cost Business Websites and SEO plans, bringing over 19 years experience in the Search Industry with extensive expertise in building local business directories, website design, search engine optimization, and online marketing. ShenandoahConnection.com has helped a wide variety of clients ranging from home based business owners to larger based companies and businesses. We achieve top rankings on all major search engines.
What We Do Best: Helping our clients put up affordable small business websites, get them found on local search, work to keep them there, and help build a strong local twitter target market. - Shenandoah Valley Business Websites - Web Development Shenandoah Valley Powered by WebPromotion.com since 1996 BG
ShenandoahConnection.com | About Us | News | Testimonials | Free Classifieds | Sign Up|
Back to Home Page