Shenandoah Valley Tearooms, Coffee Houses and Restaurants
Tea Rooms, Coffee Houses and Restaurants of the
Shenandoah Valley list your business us!
As you may know, the "coffee house" has been a haven and breeding ground for songwriters and performers throughout the history of contemporary music. It's one of the best environments to get your material heard. We need more GOOD Tea and Coffee Houses in Virginia! - Powered by Shenandoah Valley's Best
Earth & Tea Café
122 South Main Street; 540-432-8280

Open Monday through Thursday 11am to 9pm; Friday and Saturday 11am to 11pm.
Herbal Tea Gift Baskets - Health Gift Baskets - Herbal Tea Baskets - Herbal Tea - Porcelain Tea Pots - Teapots with Infuser - Tea Cups with Infuser - Porcelain Tea Cups - Yedi Tea Cups - Decorative Teapots - Loose Leaf Tea - Green Tea for Weight Loss - Best Green Tea - Loose Leaf Green Tea - Loose Leaf White Tea - Rooibos Tea - Herbal Tea Remedies - Herbal Tea Gift Baskets - Long Island Herbal Teas - Herbal Tea Recipe4Health - Loose Leaf Herbal Tea - Green Tea & Weightloss - White Tea - Herbal Tea Party Favors - Tea Rooms Long Island - Tea Rooms New York City - Quality Herbal Teas Online

List Your Shenandoah Valley Tea Room with www.ShenandoahsBest.com
Coffee Houses Shenandoah Valley - Coffee Houses Roanoke VA - Wine Tasings Shenandoah Valley
---
Impeccable service, attention to detail and careful crafting of fresh gourmet foods
has helped to distinguish us from our competition.
540-249-3209
Whether planning a corporate event, wedding, party or social occasion of any kind, we aim to impress the most demanding clientel with extraordinary menu concepts, courteous and professional staff and a wide range of services. Our goal is to satisfy even the most discriminating palates and make any occasion memorable- beyond your expectations.
Weddings - Corporate Events - Special Events - Wine Tastings - Local Vineyards - Four Star
Shenandoah Valley Musicians - Shenandoah Valley Weddings
---
Accommodations in the Shenandoah Valley
Motels, Hotels, Cabins, House Rentals and B&B's along the Shenandoah Valley Trail
Come visit the Shenandoah Valley soon. Off this page you will find services for travelers, places to stay and the best places to see and things to do in the Shenandoah Valley of Virginia.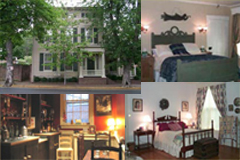 Shenandoah Valley Hotels - Virginia Hotel Listings
Bed and Breakfasts Inns - Cabin Rentals Shenandoah - Stay in Woodstock VA
Camping in the Shenandoah Valley - Shenandoah Valley House Rentals
Day Spas of the Shenandoah Valley - Massanutten Vacation Rentals
Shenandoah Valley Hotels - Shenandoah's Best - Things To Do
---
ShenandoahMusic.Com
The Shenandoah Valley's Arts and Business Network
Networking the Shenandoah Valley, West Virginia and beyond
The website that is helping to change the way
people think about the Internet in The Shenandoah Valley Virginia and beyond.
It's all about networking...
Ultimate Resource for the best musicians in Virginia
Washington DC, West VA and Surrounding Areas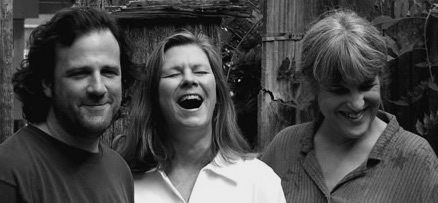 Jazz, Folk, Blues, Bluegrass, Rock, Swing and more.
ShenandoahMusic.coms' growing list of network musicians will perform at your home, office, weddings, anniversaries or festivals. more info

Shenandoah Valley Musicians - Virginia Musicians - Washington DC Musicians
Charlottesville Virginia Musicians - West Virginia Musicians - Virginia Wedding Bands
---
A Shenandoah Valley Informational website about the Business and Arts of the Shenandoah Valley region of Virginia and West Virginia.
Shenandoah Valley Online
Business and Arts Networking Guide
Small Business and Arts Networking - Tourism - Shenandoah Valley Business Advertising and Online Marketing - Business Networking and Marketing

by Shenandoah Valley's Web Connection
www.ShenandoahConnection.com
Our Vision is to change the way people think about the internet in the Shenandoah Valley. We provide community focused networking to the Shenandoah Valley business community both online and offline. We provide a platform for networking by offering memberships to our service and through advertising strategies. We strive to bring together the best of every industry in the region and introduce them to our members and viewers through our family of web sites. Learn More
Albemarle County VA - Augusta County VA - Clarke County VA - Frederick County VA - Page County VA - Rockbridge County VA - Rockingham County VA - Shenandoah County VA - Warren County VA - West Virginia

Augusta County VA Real Estate - Basye VA Real Estate - Broadway VA Real Estate - Bryce Mt VA Real Estate - Bridgewater VA Real Estate - Commercial Real Estate Shenandoah Valley - Country Properties Virginia - DC Condos - Fairfax VA Real Estate - Front Royal VA Real Estate - Harrisonburg VA Real Estate - Homes for Rent Shenandoah Valley - Homes for Sale by Owner Shenandoah Valley - Land for Sale Shenandoah Valley - Land for Sale Virgnia - Lexington VA Real Estate - Mt Jackson VA Real Estate - Moving Services - Northern Virginia Real Estate - Office Rentals Shenandoah Valley - Roanoke VA Real Estate - Rockbridge County VA Real Estate - Rural Land - Shenandoah County VA Real Estate - Shenandoah Valley Real Estate - Staunton VA Real Estate - Strasburg VA Real Estate - Virginia Real Estate Relocation - Washington DC Real Estate - Waynesboro VA Real Estate - West Virginia Real Estate - Winchester Va Commercial Property - Winchester VA Real Estate - Woodstock VA Real Estate
North Carolina Real Estate
Elizabeth City NC Real Estate - Pinehurst Real Estate
Commercial Real Estate Pinehurst North Carolina
Pinehurst NC Luxury Homes
Tryon North Carolina Real Estate
Western North Carolina Real Estate - Carolina Mountains Real Estate - Tryon NC Real Estate - Polk County NC Real Estate - North Carolina Mountains - Pinehurst NC Real Estate
West Virginia Real Estate
West Virginia Real Estate - Country Properties West Virginia
Homes For Sale By Owner West VA- Land for Sale West Virginia
East Coast Real Estate - Midwest Real Estate - West Coast Real Estate
---
Website Design and Marketing Virginia
Shenandoah Valley Business Advertising and Business
Networking Direcory of Virginia

Small Business - Tourism - Real Estate Guide - Business - Advertising
by ShenandoahConnection.com - Shenandoah Valley A- Virginia Business Networking
Shenandoah Valley Online Marketing - Shenandoah Valley Online Business Promotion - Internet Advertising Shenandoah Valley Business - Search Engine Optimization - Shenandoah Valley Business and Arts Guide - Shenandoah Valley Online Business Marketing - Online Promotion and Marketing Services - Shenandoah Valley Business Directory - Radio Advertising Shenandoah Valley - Virginia Business Networking - Shenandoah Valley Business Networking - Shenandoah Valley Business- Shenandoah Valley Search Engine Optimization - Shenandoah Valley Search Engine Marketing - Small Business Marketing in the Shenandoah Valley - Free Advertising Shenandoah Valley
Dear Shenandoah Connection,
"You have made me smarter; literally raised my IQ 10 points! In our Virginia-based business, we not only sell pianos, we move them as well. Now, we have a really nice Web site that advertises our pianos and services, but we lacked the online coverage in Harrisonburg and throughout "the Valley". While our Web site was there, no one in this territory was finding our business by searching online because our site simply didn't show up as a search result on the first couple of pages. And we wanted to be on the first page of Google results for the search terms pianos Harrisonburg and piano movers Harrisonburg as well as all other communities in Western Virginia. Mark Barreres of Shenandoahconnection.com told me that he could make that happen...for a price. I'm a skeptic, but I also knew that for the fairly low price it would cost me for a year of placement, I could recoup the cost and more with just a few new customers. So, we took what for us was a big risk of being taken by yet another web guy, and I placed the ad. I was astounded with the results. #1 on Google for both searches! And what's more, within two days of contracting for the ad, I received a piano move order from a customer that was large enough to pay for the ad immediately. In the first month, we added thousands of dollars worth of piano move orders that I can directly attribute to our ad and new piano customers from new territories are presenting themselves to us weekly. Now several months later, we have advertised further with Shenandoahconnection.com affiliated Web pages." - Randolph Byrd, Charlottesville Piano
634 Rio Road W
Charlottesville, VA 22901
Tel:434-296-8886 - Fax:434-296-8890
How Will People Find Your Website?
First Page Search Engine Optimization
If you have any ideas, comments, suggestions or would like to work on a project with
us please do not hesitate to call 540-984-8190
Business and Arts Networking USA
Shenandoah Valley Virginia online guide to information about small business arts networking, local events in the beautiful Shenandoah Valley of Virginia and West Virginia and beyond. Shenandoah Valley of Virginia - Website Promotion by Shenandoah Connection