Single Family Homes - Farms - Country Estates - Historical Properties in West Virginia
West Virginia Real Estate
The West Virginia - Real Estate Connection

_________________________________________________________________________
Country Properties in Virginia, and West Virginia
WEST VIRGINIA REAL ESTATE

Your Eastern Panhandle WV Real Estate Team!
Berkeley County West Virginia Real Estate Agents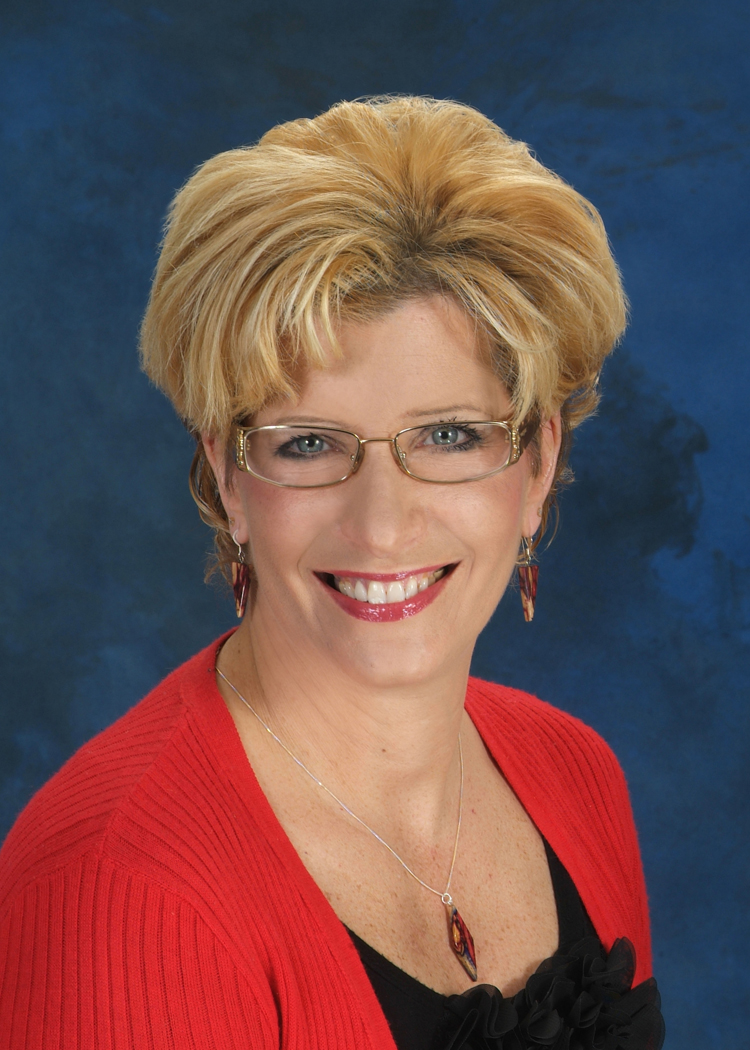 Traci Shoberg: I have been an active Realtor for the past 18 years. I've been in the Hall of Fame (Top 5% of Realtors in the Blue Ridge Association of Realtors [BRAR]) since 2008 and am the recipient of the 2015 Salesperson of the Year award from BRAR. I strive to bring joy to buyers and sellers throughout the real estate transaction while achieving the highest level of professionalism and ability.
Martinsburg WV Real Estate - Inwood WV Real Estate - Bunker Hill WV Real Estate - Berkeley County West Virginia Real Estate Agent
______________________________________________________________

Our goal as a real estate company is to reach out to our community as well as newcomers and to support them in buying or selling

residential, commercial, land or investment properties in Frederick County

VA. We want to be a part of the growth that is currently sweeping this region. Inspired by the real estate market as it changes, intrigued by new trends, new laws; each experience bringing more wisdom and experience to the table. -
MPR lives by the traditional value of customer service while embracing the ever-changing world of technology. - Winchester VA Real Estate Agents
We are located in Old Town Winchester. Literally, we are in the heart of where it's all happening.
Delivering you the personal attention you deserve with the information and marketing you require, now. -
Market Place REALTY
302 South Braddock Street
Winchester, VA 22601

540.450.2747 phone
540.450.2761 fax
You can also search for your ideal home by viewing current listings with detailed descriptions and photos. Or you can get help determining the value of your home by requesting a report that includes the prices of similar homes that recently sold or are currently for sale Capon Bridge WV Homes, Augusta WV Homes, Slanesville WV Homes, Romney WV Homes, Hampshire County WV Homes - Bunker Hill West VA Real Estate
Buying A Home WV - Selling A Home WV - WV Property Search - Featured WV Real Estate Listings - West VA Home Values - West VA Community Info
Augusta WV Real Estate - Berkeley County WV Real Estate - Bunker Hill WV Real Estate - Capon Bridge West VA Real Estate - Hampshire County WV Real Estate - Morgan Co WV Real Estate - Romney WV Real Estate - West Virginia Title Company
Call 703-722-6012
---
West Virginia Moving Services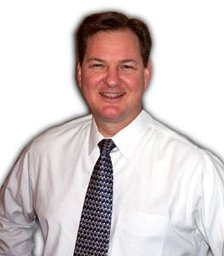 Interstate ¨ Local ¨ Storage ¨ Intrastate ¨ International
Stickley - Piano's - Hummel - Marble - Antiques
Bulky Items - Waterford - Pennsylvania House - Art Collectibles
If your household contains any of these items then you need the best Mover. Attention to detail is what creates a smooth move for you. I have over 10 years estimating experience, 6 years with JK. Not every move is the same. Your move is unique because of the quality of your belongings, the logistics of your home and driveway, the season your moving in and the weather outside on move day.
With a 99% on-time rating, a claims rating 200% below the industry average, and plenty of customer compliments and awards, we're ready to make this the move of your life… from start to success. - Moving Services
Northern Virginia Moving Companies - Long Distance Moving Companies - International Movers
Washington DC Metro Moving - Northern Virginia Relocation
---
Our free West VA FREE Classified and Want ads were designed to encourage on line business opportunities in West Virginia. You can use it to buy and sell automobiles, real estate for sale by owners, find renters and business people who understand the power of the Internet and much more. If you are in business, we ask you to give us a call and find out about our dynamic GrassRoots Networking Groups that are starting to catch on in the state of West Virginia and beyond. West VA Want Ads
---
Shenandoah Valley Virginia online guide to small business, arts, and local events in the beautiful Shenandoah Valley of Virginia and West Virginia.
West Virginia Web Connection Business Networking
Small Business - Arts - Advertising
by Shenandoah Valley Connection Group
The Shenandoah Connection Group is a grassroots organization that provides community based, small business and arts networking for area professionals with the objective to encourage creative partnerships in an changing economy.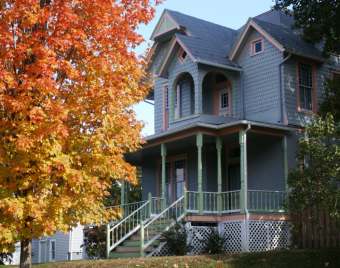 West Virginia Business Networking
From WV Executive 11-06
Shenandoah Connection Network
by Hope Noland

Networking is quickly becoming one of the best ways to establish business connections. Music, already a connecting agent with people, is now involved with the networking approach to recognition and business. Musicians are now able to showcase their work and communicate with other musicians because of the networking trend. Now, thanks to the Shenandoah Connection Network, West Virginia artists are able to participate in this communication tool.
The Shenandoah Connection network consists of a continually increasing list of musicians, artists and small business people that network together in order to make a difference in West Virginia, Virginia and surrounding states. The Web site, www.ShenandoahMusic.com, says that they are constantly interested in working with new musicians, artists and small business people moving to West Virginia and the surrounding areas. The site also promises that the Shenandoah Connection group strives to help get more music venues off the ground.
Mark Barreres, the man behind the network, says that by using the Shenandoah Connection network as a promotional tool artists will get what they desire. "We are a full service Web site promotion and marketing firm located in the Shenandoah Valley of Virginia. Our innovative and proven search engine optimization techniques have ranked more web pages in more top positions than anyone in business in Virginia," he says. "Whether it's Web site promotion, development, design or consulting, we can help you get the results you expect."
Singing Success
Barreres believes that the success of his search engine comes with the trustworthy people that he chooses to work with. "I use my ability to get pages up on the search engines to attract honest hearted people to work with," he says. "My sponsors pay me about one dollar a day to list them on high ranked pages on our network and I advise with them to get their site positioned high in the search engines as well."
The Shenandoah network makes it its goal to open up great opportunities for area musicians. "With ShenandoahMusic.com, I cross promote with artists and musicians to make things happen," Barreres says. He also believes that the network allows people to come together rather than compete. "We are going to help each other become successful."
Community Ties
One of the concert series promoted through the network is the "Rebecca's Place House Concerts." The house concert appeal is a growing effort across the Shenandoah Valley and West Virginia. Each concert offers live music shows that are created to achieve opportunities for local as well as traveling musicians. They are also designed to bring audiences and musicians closer together. A wide variety of music styles are showcased in the house concerts including jazz, folk, blues, bluegrass, rock and swing. The concerts have no admission fees but a donation to the musician is usually expected; the musicians then keep all of the proceeds. The goal of the 'Rebecca's Place House Concerts' as well as the Shenandoah network is to form other house concerts within the area and to promote local artists who might otherwise be overlooked in the music industry.
Barreres is also involved with Americana Rhythm Magazine, http://www.americanarhythm.com , which showcases music of the Shenandoah Valley, Central Virginia, the Blue Ridge and West Virginia. When people advertise with Americana Rhythm they support the musical talent from these areas.
Success Story
Barreres has received several letters thanking him for allowing the Shenandoah network to increase their business sales. Randolph Byrd of Charlottesville Piano in Virginia attributes his business's success to the network. Byrd wanted the business to come up on the first page of the Google search engine and Barreres told him he could achieve this goal if he used the Shenandoah network. Byrd is astounded with the results he has received from using the network. The business now comes up on the first page of Google and in the first month it added thousands of dollars worth of piano orders.
Byrd is not the only one satisfied with the outcome of using the Shenandoah network. Amy Proctor from the Shenandoah Caverns and American Celebration says that the network helped them with their first, "Savor the Valley Fall Festival" by putting them in touch with potential vendors that they otherwise would have not known about.
When asked about his opinion on the Shenandoah network's contribution to helping artists and businesses Barreres says, "The Web site (ShenandoahMusic.com) is helping to change the way people think about the internet in the Shenandoah Valley and beyond. It's all about networking." www.wvexecutive.com
West Virginia Web Design - West Virginia Online Marketing by WebPromotion.com
---
West Virginia Business Networking
Martinsburg WV Business Directory
Chiropractic Care Harpers Ferry West Virginia by Alissa Harris - West Virginia Holistic Medicine
West VA Chiropractic - Martinsburg WV Chiropractic - Charles Town WV Chiropractic
Shepherdstown WV Chiropractic - Massage in West VA - WV Holistic
West VA Detoxification Program - West VA Purification Program - West VA Weight Loss Program
WV Purification Program – WV Weight Loss – Detoxification Program WV – Whole Body Cleansing – Lowering Cholesterol Naturally – Regulating Blood Sugar Naturally – Liver Detoxification – Colon Detoxification – Intestinal Detoxification - Saliva Testing for Hormones WV
West VA Chiropractic - Martinsburg WV Chiropractic - Charles Town WV Chiropractic - Shepherdstown WV Chiropractic - Low Back Pain Martinsburg, WV- Low Back Pain Charles Town, WV - Low Back Pain Harpers Ferry, WV - Neck Pain Martinsburg, WV - Neck Pain Charles Town, WV - Neck Pain Harpers Ferry, WV - Weight Loss and Detoxification Harpers Ferry,WV - Nutrition Charles Town, WV - Standard Process WV - Holistic Health Care WV - Back Pain WV - Knee Adjustment WV - Shoulder Adjustments WV - Ankle Adjustment WV - Thoracic Adjustment, WV
West VA Chiropractic - Martinsburg WV Chiropractic - Charles Town WV Chiropractic - Shepherdstown WV Chiropractic - Massage West VA - West Virginia Chiropractor
Charleston West Virginia - Harpers Ferry West VA Business Network - Martinsburg West Virginia - Lewisburg West Virginia - Shepherdstown West Virginia - West Virginia Business Networking - Martinsburg West Virginia - Lewisburg West Virginia - Shepherdstown West Virginia - West Virginia Business Networking - West Virginia Arts Networking - West VA Computer Services - West Virginia Arts Councils, Artists and Art Groups
In addition to providing easy access to web pages and services in The Shenandoah Valley, Google has set up this special feature to help you find exactly what you're looking for with a click of the mouse. List Your Business with us!
How Will People Find Your Website?
On the First Page of Google! more info
The Shenandoah Connection Group is looking to work with the new and existing small business, musicians, artists, and advertising groups in West Virginia and beyond. It's all networking! Call Mark Barreres at 540-984-8190
---
West Virginia Real Estate
West Virginia Real Estate - Country Properties West Virginia
East Coast Real Estate - Midwest Real Estate - West Coast Real Estate
---
Website Design with Promotion for West VA
The Shenandoah Connection Network
Networking The Shenandoah Valley and Beyond!

West VA Search Optimization company - West VA Web Design
Getting a professional website geared toward your target audience is what the The ShenandoahConnection can do for you! Our desire it to help businesses and individual clients establish or maintain a professional presence on the World Wide Web. Website Design with Promotion
How Will People Find Your Website?
First Page Search Engine Optimization
If you have any ideas, comments, suggestions or would like to work on a project with us please do not hesitate to call 540-984-8190
Business and Arts Networking USA
Shenandoah Valley Virginia online guide to information about small business arts networking, local events in the beautiful Shenandoah Valley of Virginia and West Virginia and beyond. Shenandoah Valley of Virginia - Website Promotion by Shenandoah Connection
ShenandoahConnection.com | About Us | News | Testimonials | Free Classifieds | Sign Up|
Back to Home Page