_______________________________________________________
Winchester Virginia Business Directory
Creekside Insurance - (540) 722-2529
167 Creekside Lane Winchester VA 22602
Kati Ritter - Jim DeBrueler - Chuck Swope
Creekside Insurance Advisors, LLC is a local, independent agency located in Winchester, VA. As our client you will receive the benefit of more than 30 years of combined insurance experience.
Winchester VA Individual and Group Health Insurance - Retirement Insurance Planning in Winchester VA - Annuities in Winchester Virginia - Long-Term Care Insurance Winchester VA - Life Insurance Winchester VA - Medicare Supplement Winchester Virginia
Fixed annuities can offer many benefits. One is the opportunity to receive the contract's value in a stream of income (or monthly paycheck) lasting as long as you live. You can call it "Income Insurance" for your retirement years. You'll never outlive your monthly payments. Also, unlike traditional annuities, upon death, your beneficiary receives the full accumulation value balance. Virginia Fixed Annuities
We are here to help you succeed! Give us a call or fill out the following form and tell us a little about your business. The more we know about you, the more we can help. We look forward to serving you!
______________________________________________________________________
Winchester Real Estate Virginia

Your Winchester VA Real Estate Team!
Northern Shenandoah Valley Homes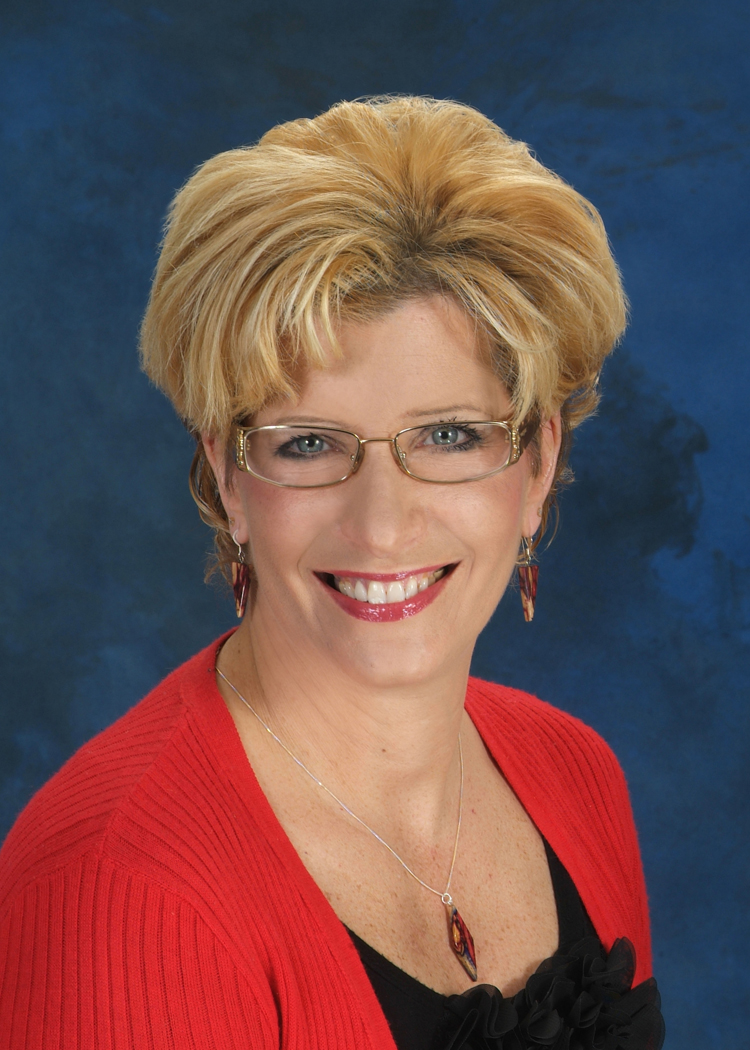 Traci Shoberg: I have been an active Realtor for the past 18 years. I've been in the Hall of Fame (Top 5% of Realtors in the Blue Ridge Association of Realtors [BRAR]) since 2008 and am the recipient of the 2015 Salesperson of the Year award from BRAR. I strive to bring joy to buyers and sellers throughout the real estate transaction while achieving the highest level of professionalism and ability.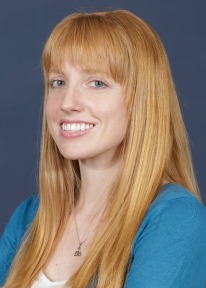 Kate Shemeley: Prior to becoming a licensed agent with RE/MAX Roots in 2014, I worked for several years in the public school system. I am now working on a team with Traci Shoberg as her licensed assistant and I received the 2015 Rookie of the Year award for our brokerage. While I am relatively new to the real estate field, I am able to offer my time and energy to each of our clients. Combined with Traci's years of experience, we are able to provide you with exactly what you're looking for in a Realtor.
Winchester VA Real Estate - Frederick County VA Real Estate
Market Place REALTY


302 South Braddock Street
Winchester, VA 22601
MPR lives by the traditional value of customer service while embracing the ever-changing world of technology. - Winchester VA Real Estate Agents - Winchester VA Homes
________________________________________________________
Winchester VA Movers and Moving Services
Moving Services Shenandoah Valley
Frederick County VA Moving Service - Winchester VA Movers
Movers Stephens City, Va - Movers Front Royal, Va - Movers Middletown, Va - Movers Purcellville, Va - Movers Berryville, Va - Movers Strasburg, Va - Movers Warrenton Va - Northern VA Moving Services
Member of International Movers Website MyMoversList.com
______________________________________________________________________
Frederick County/Winchester Virginia Construction
by Pifer Construction -

1822 Roberts Street Winchester, VA 22601
540-542-1670 540-542-1672 FAX
Pifer Construction, Inc. of Winchester, Virginia—the remodeling and construction arm of the Pifer Companies—is your best single-source partner for all of your home and commercial remodeling and construction needs. Whether you have a large remodeling project or small, Pifer is a name you can trust! We pride ourselves on fair pricing, honesty, superior service and exceptional workmanship in Frederick County VA.
Residential Property Management Winchester VA - Commercial Property Management Winchester VA - We have proven expertise in all types of commercial leasing—including triple net leasing—and our team of experienced property managers can competently take on the day-to-day tasks that come with maintaining a commercial property, allowing you to place your focus on running your business.
Commercial Properties Winchester VA by Pifer CO. of Winchester VA. Whether you want to build, expand, or relocate, finding the right commercial property in the right location is essential for the success of your business. Pifer and Associates, L.L.C. is based in Winchester, VA, and our company knows the northern Shenandoah Valley Commercial Real Estate Market. - Commercial Real Estate Frederick County VA - Frederick County VA Office Buildings – Winchester Lease Properties – Retail Spaces Martinsburg WV – Commercial Investments Frederick Co Winchester VA
Shenandoah Valley Custom Homes
Custom Homes in Frederick County VA - Custom Homes in Clarke County VA - Custom Homes in Warren County VA - Custom Home Winchester VA Real Estate Agent
__________________________________________________________________
Home Instead Senior Care - Northern Shenandoah Valley Elder Home Care
Aaron Blight - Home Instead Senior Care
Winchester Office - 174 Garber Lane Suite 3
Winchester, VA 22601 (540) 722-8750
Your local Home Instead Senior Care office is your connection to compassionate, reliable one-on-one, non-medical assistance. We can provide everything you'd do for your loved one and more, so you'll have confidence that your loved one is safe … whether you live several states away or just miles down the road. - Shenandoah Valley Senior Home Care
Locations: Winchester Office: We Cover: Frederick County VA Home Care - Clarke County VA Home Care - Warren County VA Home Care - Front Royal VA Home Care - Shenandoah County VA Home Care - Winchester VA Home Care - Stephens City VA Home Care - Middletown VA Home Care - Cross Junction VA Home Care - Berryville VA Home Care - Boyce VA Home Care - Bentonville VA Home Care - Woodstock VA Home Care - Strasburg VA Home Care - New Market VA Home Care - Mt. Jackson VA Home Care - Toms Brook VA Home Care - Bayse VA Home Care - Bryce Mountain VA Home Care - Edinburg VA Home Care
______________________________________________________________________
Winchester VA Computer Services - Computer Help by
Shared Knowledge Technical Solutions LLC
Ever feel like throwing your computer out of the window?

Shared Knowledge can help you.
If things aren't working the way you think
they should, we can figure out why and make
them work the way YOU want.

Some things we can help you with are:

Shared Knowledge Technical Solutions LLC - Winchester VA
______________________________________________________________________

ShenandoahWeddings.org iShenandoahWeddings.org is fast becoming the Top Wedding Planning Web Site to help brides and grooms plan weddings in The Shenandaoh Valley. We are looking to work with the best and most creative, wedding photographers, wedding ceremony locations, honeymoon planning links, wedding caterers, disc jockeys, wedding flowers, wedding consultants, limousine services, bridal shops, tuxedo rental stores, gift registry, live music and wedding bands, reception sites and venues, and more...
Winchester VA Wedding Reception Sites - Winchester VA Wedding DJ's - Shenandoah Valley Musicians - Shenandoah Valley Wedding Photographers - Shenandoah Valley Wedding Cake Bakers - Shenandoah Valley Florists - Shenandoah Valley Wedding Dresses - Shenandoah Valley Wedding Catering
Whether you need a "Luxury Bridal Package", a completely new hairstyle or a Skincare and color consultation or instruction, you'll find it here. Check out our services, and call us to make an appointment today!
ShenandoahWeddings.org - Wedding planning can be extremely time consuming and difficult. Whether you are planning a wedding on a grand scale or an intimate affair in and around the Shenandoah Valley in Virginia this site will help you locate vendors that will save you time and money. Our links will direct you to some of the best and most creative wedding experts the area has to offer. Find inspiring ideas to make your Shenandoah Valley Wedding day memorable for all. - Shenandoah Valley Weddings
Creative Wedding Photography Shenandoah Valley - Fine Portrait Photography Winchester Virginia
______________________________________________________________________
I clean windows in the Shenandoah Valley from Winchester to Harrisonburg, Virginia
I want you to feel like you are getting a great value for your money. I keep my rates affordable and strive for the highest standard of service. I have been cleaning windows full time in the Shenandoah Valley for 10 years and work very hard at maintaining positive relationships with all of my customers.
House Cleaning Winchester VA - We are currently scheduling recurring house cleaning, as well as, one-time event, special deep cleans and move in/move out cleanings for Realtors, buyers and sellers..
__________________________________________________________________
Winchester VA Pre-Owned Auto Sales
Pre-Owned Luxury Autos Shenandoah Valley - Acura Sales Winchester VA - Audi Sales Winchester VA - BMW Sales Winchester VA - Honda Sales Winchester - Infiniti Sales Winchester VA - Jaguar Sales Winchester VA - Lexus Sales Winchester - Mercedes Auto Sales Winchester VA - Porsche Sales Winchester VA - Volvo Sales Winchester VA - Volkswagen Sales Winchester - Used Cars Winchester VA - Exotic Auto Sales Shenandoah Valley
Front Royal Va Auto Sales - Harrisonburg VA Auto Sales - Martinsburg WV Auto Sales - Luray VA Auto Sales - Shenandoah County VA Auto Sales - Staunton VA Auto Sale
Winchester VA Auto Sales
Virginia Auto Sales - Pre-Owned Luxury Autos DC Metro
Virginia Auto Service - Auto Sales Shenandoah Valley - Used Autos Shenandoah Valley - Virginia Auto Sales - Used Auto Sales VA
Auto Services Winchester VA - Import & Domestic Auto Repair Winchester VA - Factory Scheduled Service Autos - 30K, 60K, 90K Winchester VA - Complete Car Engine Performance Check Winchester VA - Tune-ups & Oil Changes Winchester VA - Tires - Mounting, Balancing & Flat Repair Winchester VA - Engine Diagnosis & Repair Winchester VA - Clutch Replacement Winchester Va - Transmission Service & Repair Winchester VA - Computerized Auto Diagnostics Winchester VA - Onboard Computer Diagnostics Winchester VA - Auto Air Conditioning Service & Repair Winchester VA - Electrical System Diagnosis & Repair Winchester VA - Brake System Service & Repair Winchester VA - Suspension Inspection & Repair Winchester VA - Auto Cooling System Service & Repair Winchester VA - Fuel Injection Service Winchester VA - Pre-Purchase Inspections Winchester VA - Maintenance Inspections Winchester VA - Safety Inspections Winchester VA - Muffler Service & Repair Winchester VA - State Inspection Winchester VA - Emission Service & Repair Winchester VA - Power Window & Door Lock Repairs Winchester VA - Alignment & Suspension Winchester VA - CV Axle & Boot Replacement Winchester VA - Battery & Charging System Diagnostics Winchester VA - Rear Axle/Differential Repair Winchester VA - Shocks and Struts Winchester VA
VA Used Auto Sales
Shenandoah Valley Truck Services
Edinburg Trucks Edinburg VA
the truck specialists
213 South Main Street
Edinburg VA 22824
1800-809-8761
Used Truck Sales Shenandoah Valley - Rollbacks Shenandoah Valley - Truck Accessories Shenandoah Valley - Wheel Lifts Shenandoah Valley
Virginia Used Auto and Truck FREE Classifieds >>>
______________________________________________________________________
Virginia Small Business Website Design SEO
Websites and Web Site Promotional Solutions that WORK! Powered by WebPromotion.com
Small Business Websites Winchester VA - Small Business SEO Winchester VA
Web Development Shenandoah Valley
We are passionate about networking and connecting with team players to grow small business in the Shenandoah Valley. We are in need of more collaboration in the Shenandoah Valley by getting local business to help one another. We Collaborate with other website designers and promoters, I have argued for years that without collaboration, great design and marketing isn't possible, particularly in our world today. If you are looking to partner and collaborate on projects please let us know. - Mark Barreres
ShenandoahConnection.com | About Us | News | Testimonials | Free Classifieds | Sign Up|
Back to Home Page