Winchester VA Real Estate Services
Frederick County Real Estate Agents and Services - Home Loans - Businesses for Sale
Business Networking by - VA Business Networking
Winchester Virginia is one of the BEST places to live in the
Shenandoah Valley for Business Networkers...
Virginia Real Estate Residential Homes and Commercial Properties in Winchester Virginia - Country Homes and Businesses for Sale - Homes for sale by owner and more. Searching for a home in Winchester Virginia? Then you have come to the right place. One of the most complex and important financial events in peoples' lives is the purchase or sale of your home...
---
Winchester Virginia Real Estate Agents
Your Winchester VA Real Agent!
Northern Shenandoah Valley Homes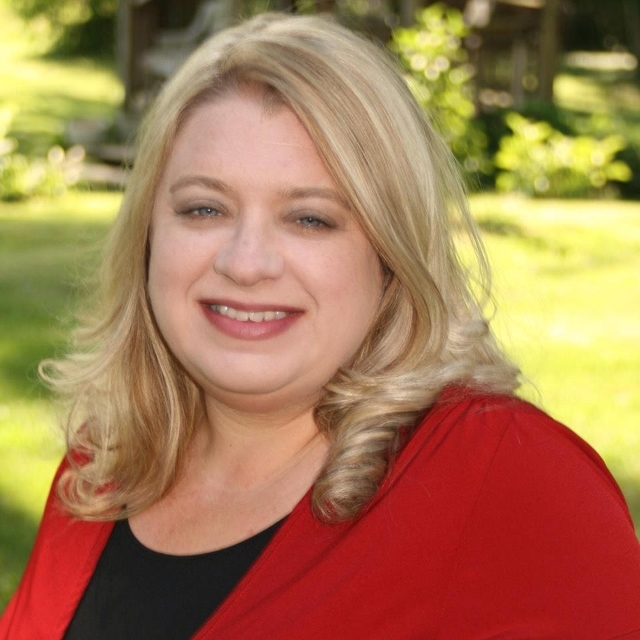 Stacey Mullins
ERA OakCrest Realty - 126 N Kent St, Winchester, VA 22601
As a real estate professional, I am available to address all of your real estate needs. Please give me a call or email when you are ready to visit some homes, or to schedule a free home buying or selling consultation. I look forward to working with you! - Winchester VA Real Estate


Frederick County VA Real Estate

At OakCrest we believe in fostering relationships to build a better community. How we do this is by aligning people. ideas and resources to enrich the lives we touch. We deliver unique and innovative real estate opportunities and solutions. OakCrest Properties
Winchester VA Real Estate Agent - Winchester VA Homes - Old Town Winchester VA Real Estate
---
Residential loans in Virginia and West Virginia. We find Mortgage is a brokers that has access to many different loan programs and therefore can shop for some of the lowest rates and down payments available in the industry.
---
Commercial Real Estate Shenandoah Valley
Residential Property Management Winchester VA - Commercial Property Management Winchester VA - We have proven expertise in all types of commercial leasing—including triple net leasing—and our team of experienced property managers can competently take on the day-to-day tasks that come with maintaining a commercial property, allowing you to place your focus on running your business.
Commercial Real Estate Winchester VA by Pifer CO. of Winchester VA. Whether you want to build, expand, or relocate, finding the right property in the right location is essential for the success of your business. Pifer and Associates, L.L.C. is based in Winchester, VA, and our company knows the northern Shenandoah Valley commercial real estate market with many years in the field.
Commercial Real Estate Frederick County VA - Frederick County VA Office Buildings – Winchester Lease Properties – Commercial Investments Frederick Co Winchester VA - Winchester VA Commercial Real Agents
___________________________________________________________________

Frederick County VA Commercial - Warren County VA Commercial
by Greenfield & Craun Commercial
Winchester VA Retail Space - Front Royal VA Retail Space
Office Space for Lease Northern Shenandoah Valley

Winchester VA Commercial Real Estate Sales
Front Royal VA Commercial Real Estate

BROKERAGE: Greenfield & Craun are Trusted agents in commercial real estate negotiations and transactions, CCIM licensed professionals specialized in commercial real estate, finance, insurance, and real estate.

INVESTMENT: Real estate and development that generates rental income and profits through cash flow, equity and value appreciation.

DEVELOPMENT: Often a multifaceted business process, encompassing activities that range from the renovation and re-lease of existing buildings to the purchase of raw land, including entitlements, construction, and resale.
Northern Shenandoah Valley Commercial Land For Sale

____________________________________________________________________________

Shenandoah Valley Custom Home Builders

We work with only builders dedicated to designing and building beautiful yet practical custom homes. We have a builder that has earned him a reputation as one of Virginia's premier home builders. Have us build you a new home in Winchester VA. - New Homes in Winchester VA
Frederick County VA Custom Homes - Warren County VA Custom Homes - Clarke County VA Custom Homes - Winchester VA Custom Homes - Winchester VA Custom Home Realtor
---
Winchester VA Moving Services
Moving Services for Winchester VA
Virginia Moving Services - Virginia Moving & Storage, Inc. We are professional moving and storage company ready to assist you when you need us with prompt, courteous and reliable service. We offer you a state-of-the-art moving services with old-fashioned prices and old-fashioned care for both local and interstate moving. - Shenandoah Valley Moving Services
Member of International Movers Website MyMoversList.com
Northern Shenandoah Valley Movers and Moving
Help U Move is a full-service moving company serving the Shenandoah Valley and Northern Virginia Area to meet all your moving needs. We have been serving this area since 2000 and quickly have become the standard for moving services for both local-long distance and commercial moves. Our staff is ready to provide you with top quality service before, during, and after your move. By staying focused on quality service we provide all the essential tools and moving equipment to quickly and carefully move you into your new home. So "dont waste your time, let us Help U Move."

Movers Winchester, Va - Movers Stephens City, Va - Movers Front Royal, Va - Movers Middletown, Va - Movers Purcellville, Va - Movers Berryville, Va - Movers Middleburg, Va - Movers Strasburg, Va - Movers Haymarket, Va - Movers Lovettsville, Va - Movers Manassas, Va - Movers Gainesville, Va - Movers Leesburg, Va - Movers Ashburn, Va - Movers Herndon, Va - Movers Great Falls, Va - Movers Manassas Park, Va - Movers Reston, Va - Movers Warrenton Va - Va Moving Services - Washington DC Metro movers
"We are not brokers we do the move with our team of professional movers"
---
Winchester VA Resources

Winchester Virginia Hotels and Motels
Winchester Reservation Center - Hotels of The Shenandoah Valley

Best Western Lee-Jackson Motor Inn - I-81, Exit 313, Winchester
Comfort Inn Winchester - I-81, Exit 317, Winchester
Days Inn Winchester - I-81, Exit 310, Winchester
Econo Lodge North - I-81, Exit 317, Winchester
Fairfield Inn And Suites By Marriott - I-81, Exit 313, Winchester
Holiday Inn Express & Suites - 142 Fox Ridge Lane, Winchester
Holiday Inn Winchester - I-81, Exit 313, Winchester
Quality Inn East - I-81, Exit 313, Winchester
Sleep Inn & Suites - I-81, Exit 313, Winchester
Super 8 Motel - I-81, Exit 313, Winchester
Winchester Travelodge - I-81, Exit 313, Winchester
Wingate Inn Winchester - I-81, Exit 313, Winchester
Bed and Breakfasts - Inn's Bed & Breakfasts
Cabin Rentals Shenandoah - Woodstock VA
Shenandoah Valley House Rentals
Day Spas of the Shenandoah Valley
Camping in the Shenandoah Valley
Elementary Schools - Apple Pie Ridge Elem School - Armel Elementary School - Bass-Hoover Elementary School - Evendale Elementary - Gainesboro Elementary, School - Indian Hollow Elementary School - Middletown Elementary School - Orchard View Elementary School - Redbud Run Elementary School - Senseny Road Elementary School - Stonewall Elementary School
Middle Schools - Admiral Richard E. Byrd Middle - Frederick County Middle School - James Wood Middle School - Robert E. Aylor Middle School
High Schools - James Wood High School - Millbrook High School - Sherando High School
SCHOOL BOARD
City of Winchester
www.wps.k12.va.us
(540) 667-4253
Timber Ridge School
Timber Ridge School is a licensed residential treatment and accredited educational program serving young men in The Shenandoah Valey with a history of serious emotional, learning, and behavioral difficulties.
We have developed a curriculum for the specific and explicit teaching of values that we associate with good character. These principles are often lacking in our students. The values which are taught are: Chastity, Compassion, Courage, Dependability, Faith, Fidelity, Friendliness, Honesty, Justice, Kindness, Love, Loyalty, Moderation, Mercy, Peaceability, Perseverance, Potential, Respect, Responsibility, Self-Discipline, Self-Reliance, Sensitivity, Unselfishness, and Work. School for boys Winchester VA
Timber Ridge School
P.O. Box 3160
Winchester, VA 22604
(540) 888-3456
(877) 877-3004
School or Rock Winchester VA - Guitar Lessons Winchester VA
Shenandoah Valley Musicians - Music Stores Winchester VA
ANIMAL SHELTER - Winchester SPCA www.winchesterspca.org
(540) 662-8616

CHARITIES

Habitat for Humanity of Winchester/Frederick
www.habitatwfc.org
(540) 662-7066

Henry & William Evans Home for Children
www.evanshome.org
(540) 662-8520

COURT HOUSE - City of Winchester (540) 667-5770

Frederick County VA (540) 665-5666

DMV - Winchester
dmv.virginia.gov
(866) 368-5463

ELECTRICITY - Allegheny Power
www.alleghenyenergy.com - (540) 678-8650

FIRE DEPARTMENT (NON EMERGENCY)
City of Winchester (540) 662-2298 - Frederick County (540) 665-5651
HOSPITAL - Winchester Medical Center
www.valleyhealthlink.com
(540) 536-8000

LIBRARY - Handley (Winchester)
www.hrl.lib.state.va.us
(540) 662-9041

MISS UTILITY "Call Before You Dig"
www.missutilityofvirginia.com
(800) 552-7001

NATURAL GAS - Shenandoah Gas
www.washingtongas.com
(540) 869-1111

NEWSPAPER – Winchester Star
www.winchesterstar.com
(540) 667-3200

POLICE (NON EMERGENCY)

City of Winchester / Frederick County
www.winchesterpolice.org
(540) 662-4131

POST OFFICE – Winchester - (800) 275-8777
SEX OFFENDER REGISTRY
www.familywatchdog.us

Frederick Coutny
www.frederick.k12.va.us
(540) 662-3888

TELEPHONE
Verizon (540) 954-6222

Verizon Wireless
(540) 723-0163

AT&T Wireless - 540-233-0305
TELEVISION

Comcast Cable (800) 226-2278

WATER / SEWER (PUBLIC)
City of Winchester (540) 667-1815

Clarke County (540) 955-5185

Frederick County (540) 868-1061

Town of Berryville (540) 955-1099
Winchester Virginia's Web Connection - Old Town Winchester Events - City of Winchester - Parks and Recreation - The Winchester Star - Winchester Public Schools - Winchester City Market - Shenandoah Arts Council of Winchester VA - Music Venues Winchester VA - Arts and Enterainment - Shenandoah Valley Entertainment - Shenandoah Valley News - Places to Stay - Fine Dinning - Winchester Online Directory For Winchester Virginia
Winchester VA Business Networking - Virginia Business Networking
Commercial Property Winchester Virginia For Sale of Lease
Corporate Apartments Winchester VA - Winchester VA Commercial Real Estate
Apartments in Winchester VA - Corporate Apartments Winchester VA
Short Term Rentals Winchester va - Winchester VA Historic Rentals
Old Town Winchester VA Apartments - Corporate Rentals Winchester VA
Luxury Apartments Winchester - Historic Rentals Winchester VA
Winchester Downtown Commercial Space
The Shenandoah Connection provides Winchester VA community focused business networking online and offline. Our strategy, provide a platform for Networking by bringing together the best and the brightest regionally and making them available to the global market." GrassRoots Marketing
Winchester - Frederick County VA
Tourism Information for Winchester VA
Shenandoah Connection is your personal Winchester Virginia Online gateway to the Shenandoah Valley featuring area Business, homes and community events
Winchester VA Homes for Sale - Winchester for sale by owner
Winchester VA Website Design with Promotion - Winchester VA Online Advertising - Winchester VA Internet Advertising - Winchester VA Small Business Marketing - Winchester VA Business Marketing Services - Winchester VA Advertising - Winchester VA Business Networking - Winchester Virginia Online
Winchester Virginia Business Connection
Winchester Virginia Wedding Services - Winchester VA Web Connection
Winchester VA Catering for your wedding, party or special events
Massage Therapy in Winchester Virginia
Winchester VA FREE Classifieds - Winchester VA Business Networking
Winchester VA Advertising
---
Shenandoah Valley Business Directory
by ShenandoahsBest.com
Our goal is to provide a platform that allows small businesses, artists, web designers and web promoters in the Shenandoah Valley to advertise directly to consumers at little to no cost.
Albemarle County VA - Augusta County VA - Clarke County VA - Frederick County VA - Page County VA - Rockbridge County VA - Rockingham County VA - Shenandoah County VA - Warren County VA
Shenandoah Valley Business Websites
Small Business Websites Winchester VA - Small Business SEO Winchster VA
ShenandoahConnection.com
Networking The Shenandoah Valley and Beyond!
Virginia Search Engine Optimization
Getting a professional website geared toward your target audience is what the The ShenandoahConnection can do for you! Our desire it to help businesses and individual clients establish or maintain a professional presence on the World Wide Web. Website Design with Promotion
Shenandoah Valley Virginia online guide to information about small business arts networking, local events in the beautiful Shenandoah Valley of Virginia and West Virginia and beyond. Shenandoah Valley of Virginia Marketing - Website Promotion by Shenandoah Connection
Our Goal: Create a B2B Contact list of Team Players - VA Business Network
If you have any ideas, comments, suggestions or would like to work on a project
with us please do not hesitate to call 540-984-8190
How Will People Find Your Website?
First Page Search Engine Optimization
ShenandoahConnection.com | About Us | News | Testimonials | Free Classifieds | Sign Up|
Back to Home Page