Information and resources dedicated to helping seniors find organizations, products, and services that improve their quality of life in The Shenandoah Valley - Aging in Place Shenandoah Valley Virginia - Powered by VA Senior Services
Senior Services Shenandoah Valley
Helping Seniors in the Shenandoah Valley find honest trustworthy business services
Aging in Place in the Shenandoah Valley

The Pifer Companies1822 Roberts Street
Winchester, VA 22601- 540-542-1670

For many older and disabled individuals living in the Northern Shenandoah Valley, preserving a sense of independence and dignity means maintaining the ability to stay in their own homes. An aging in place or universal design can work with your current home's design to accommodate your changing physical needs. Whether you currently have physical disabilities or you're looking to prepare your home for the future, Pifer Construction can help you create and implement a home remodeling plan that will keep you comfortable and safe in your home for years to come.
We're a local, family-owned Winchester, VA construction company. Our decades of construction experience will ensure that your remodel is done right, and our one-on-one customer service will ensure that you are confident and satisfied with the process.

Certified Aging In Place Specialist Winchester VA - Handicap Ramps Frederick County VA - Walk in Tubs installed Winchester VA - Grab Bars Winchester VA Homes - Handicap Accessibility Frederick County VA - Barrier Free Entrances Winchester VA - Barrier Free Showers Frederick Conty VA - Stairlifts in Northern Shenandoah Valley - Universal Design Access Winchester VA
_______________________________________________________________________________

Safety Tips That Helps the Elderly to Stay in Their Own Home

Each year more than a third of the people 65 and older fall. What is more, in that age bracket, falls are the leading cause of injury-related death.

Even though old age often brings physical challenges, you can take practical steps to enhance your personal safety and the quality of your life. For one thing, you can strive to maintain reasonable health and strength. For another, you can make your home safer.
Maintain Your Health and Strength

As we age, our coordination may suffer and we may have trouble with our eyesight and sense of balance. We may also become more frail as our muscles and bones weaken. However, regular physical activity and good eating habits can slow this decline.

A publication of the U.S. Department of Health and Human Services states: "Regardless of their health and physical abilities, older adults can gain a lot by staying physically active. Even if you have difficulty standing or walking, you can still exercise and benefit from it. In fact, in most cases, you have more to lose by not doing anything." Among other things, physical activity can help you to combat heart disease, joint pain, osteoporosis, and depression. It can improve your circulation, digestion, and sleep, and it can enhance your self-confidence and alertness.

If you are not used to doing physical exercise, you would be wise to see your doctor first. Also, consult him or her if you feel faint or experience chest pain while exercising. In fact, in such a situation, you may be wise to call the emergency telephone number. Do not treat such potentially dangerous symptoms lightly! And it is recommended that you have your eyes checked by an eye doctor once a year.

In regard to diet, avoid meals that lack vitamins and minerals, even if they are quick and easy to prepare. Older people especially need food high in vitamin D and calcium, both of which can help to maintain bone mass or at least slow the loss of it. So try to eat meals that include whole grains, low-fat dairy products, and fresh fruits and vegetables. Check with your doctor before you make major changes in your eating habits. He or she may suggest useful dietary options or foods to avoid because of certain health factors.

Additionally, try to stay well hydrated. Dehydration, which is common among older people, especially those living alone or in nursing homes, can predispose one to falls, confusion, constipation, poor skin elasticity, infection, and even death.

Make Your Home Safer

Most falls occur at home. Yet, by taking a few practical precautions, you can significantly reduce that risk. Think about your home as you read the following.

Bathroom:

The floor should provide good footing when wet.

The shower or tub should have a nonslip mat or finish, and if you have a shower chair, it should allow easy access to the faucets. It may also be helpful to have a handheld showerhead so that you can remain seated when bathing. It is good to have grab bars for support when you step into or out of the bathtub or use the toilet. These supports should be strong and firmly mounted.

Stairs:

Stairways should be uncluttered, in good condition, and well lit.
Stairways ought to have stable handrails on both sides if possible as well as nonslip strips and light switches at both the top and the bottom.

Walking up and down stairs can help older ones to maintain leg strength. If you have balance problems, however, you should try to avoid negotiating stairs alone.

Bedroom:

Allow sufficient space for you to move around the bed and other furniture safely.
Have a chair where you can sit to dress.
Keep a lamp or a flashlight within reach when you are in bed.

Kitchen:

Countertops should be uncluttered so that you can easily set down groceries and other items.
The kitchen floor ought to be nonslip and low glare.

Items in the cupboards should be neither too high nor too low but easy to access without assistance. Try to avoid the use of ladders and step stools, and never climb up on a chair!

General Tips:

Have night-lights that illuminate the way to the bathroom and other areas you may go to at night.
It can be helpful to use a cane or a walker at night when you are not fully awake or alert.
Your chairs should be stable (no wheels), have armrests, and be the right height for easy sitting and standing.

To prevent tripping, you should repair, replace, or remove frayed carpets, lifted linoleum, or broken tiles. Lay all electrical cords along walls and not across walkways.

Throw rugs can be a trip hazard and should be removed from carpeted areas. If they are placed on a smooth floor, such as tile or wood, they should be firmly anchored with a nonslip backing.

Avoid wearing slippers that are loose or worn out or do not have backs or nonskid soles. And do not wear high-heeled sandals or shoes.

Some medicines can make people feel faint or unsteady. If you ever feel like that after taking medication, be sure to tell your doctor. He or she may change the dosage or the medication itself.
If you notice anything that needs attention that you cannot safely attend to yourself, why not seek the help of family members, friends or a Aging in Place specialist? And try not to procrastinate.
---

Companies that specialize in senior transitions
Your Winchester VA Real Agent!
Northern Shenandoah Valley Homes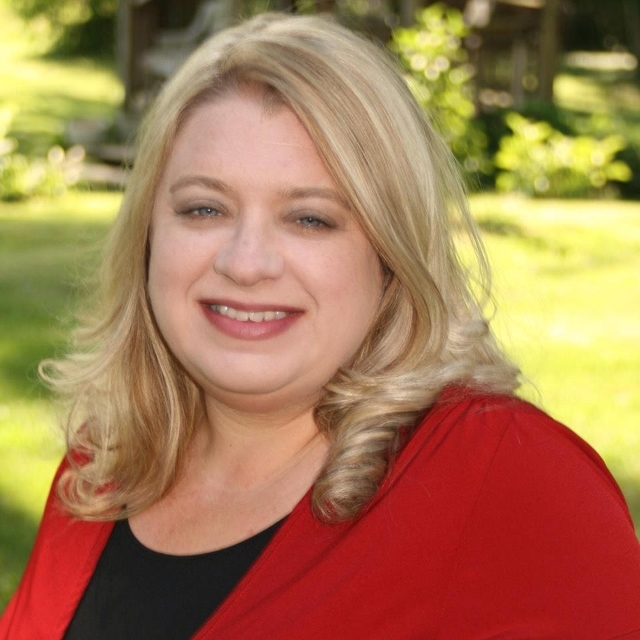 Stacey Mullins
ERA OakCrest Realty - 126 N Kent St, Winchester, VA 22601
As a real estate professional, I am available to address all of your real estate needs. Please give me a call or email when you are ready to visit some homes, or to schedule a free home buying or selling consultation. I look forward to working with you! - Winchester VA Real Estate


Frederick County VA Real Estate

At OakCrest we believe in fostering relationships to build a better community. How we do this is by aligning people. ideas and resources to enrich the lives we touch. We deliver unique and innovative real estate opportunities and solutions. OakCrest Properties
Winchester VA Real Estate Agent - Winchester VA Homes - Old Town Winchester VA Real Estate
---
---
Links and Resources for Seniors

FirstGov The U.S. Government's Official Web Portal

Social Security Official Website of the U.S. Social Security Administration

Housing U.S. Department of Housing and Urban Development for Senior Citizens

Fraud U.S. Government FBI Fraud Target: Senior Citizens

Medicare The U.S. Government's Official Medicare Site

Medicare and Medicaid The Centers for Medicare and Medicaid

Consumer Protection How to prevent or report a problem

Education, Jobs, and Volunteerism Find your next opportunity

End-of-Life Issues Investigate the legal and ethical questions

Housing for Seniors Information on eldercare and housing options

Money and Taxes Saving and spending in retirement

Travel and Recreation Visiting new places, or learning more about your local area

Drug Interactions U.S. Government FDA drug interactions fact sheet

National Cancer Institute U.S. National Institute of Health

AoA The U.S. Government's Department of Heath and Human Services Administration on Aging

CDC The U.S. Government's Center for Disease Control and Prevention

PBGC Pension Benefit Guaranty Corporation

DHHS U.S. Department of Health and Human Services

DOL U.S. Department of Labor

HealthFinder a National Health Information Center Service

NIH National Institutes of Health

OSHA Occupational Safety and Health Administration

USDA U.S. Food and Drug Administration

Federal Trade Commission Seniors' Consumer Information

Veterans Veteran Health Benefits and Services

Prescription Drug Page Congressman Bernie Sanders (Independent, Vermont)

Seniors Commission Commission on Affordable Housing and Health

Agency for Healthcare Research and Quality

U.S. Census Bureau

The White House

U.S. House of Representatives

U.S. Senate

The Library of Congress

U.S Government for Seniors

Caregivers' Resources
Help providing care, benefits, long-distance caregiving,
legal matters, support for caregivers...

Consumer Protection for Seniors
Consumer fraud, elder rights, advocates for nursing
home residents...

Education, Jobs, and Volunteerism for Seniors
Adult education, AARP working options, Senior Corps...

End-of-Life Issues
Advance directives, estate planning, hospice...

Federal and State Agencies for Seniors
Administration on Aging, Social Security Administration,
Veterans' Health Administration...

Grandparents Raising Grandchildren
Benefits and assistance, health and safety, state resources...

Health for Seniors
Disease, health care facilities, medicare, nutrition...

Housing for Seniors
Reverse mortgages, eldercare, nursing home comparison...

Laws and Regulations Concerning Seniors
Age Discrimination in Employment Act, Medicare Modernization
Act, Social Security Act...

Money and Taxes for Seniors
Investing, tax counseling, estate planning...

Retirement
Pension plans, benefits calculator, retirement ages...

Travel and Recreation for Seniors
Amtrak senior discount, older drivers, travel tips...










ShenandoahConnection.com | About Us | News | Testimonials | Free Classifieds | Sign Up|