---
Interstate and Long Distance Moving from anywhere to anywhere.
JK Moving & Storage - Washington DC Metro Movers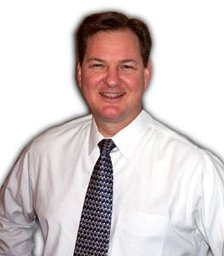 Call Dennis Bell – 703-928-4428
Enjoy the JK Way - Protection of floors and banisters - Floor runners, adhesive plastic to protect carpets and foyers - All materials for wrapping sofas and hardwood furniture - Guaranteed pack, load and delivery dates - Full-time JK drivers and employees, latest up-to-date equipment - Quality Control Technicians to inspect relocations - Move Consultants for in-home estimates, and service recommendations - One company Interstate Moves – We move you ourselves with the same truck and driver at Origin and Destination - Eight year average tenure for Movers and Packers at JK - they stay with us because they share in the Owners profits – Moving is their Profession!
FREE In-Home Estimate
About JK Moving & Storage
Why trust your valuable possessions to just any moving and storage company. JK Moving & Storage has more than two decades of experience and thousands of delighted customers who are happy to recommend us to their friends. In fact, nearly 90 percent of our business comes from referrals by satisfied customers!

When Charles Kuhn founded the company in 1979, he had a goal to create "the best moving company in the business." By employing the highest caliber people, including his family members… utilizing leading-edge technology… and offering a level of customer service unparalleled in the business, he has created a top-notch moving and storage company. His commitment to excellence has earned him solid success.

With his team of top-level industry professionals and the core values they are guided by, JK Moving & Storage can boast a 25 percent annual growth rate.

This success is your assurance of superior service, whether you need residential or commercial moving or storage.

Our Mission
JK Moving & Storage is an independent company providing efficient, low stress relocation services. We earn our reputation for customer satisfaction through on-time performance, accurate pricing and complete professionalism.

Our Core Values
Teamwork. We work together. We're dedicated to our customers and to the company. We put forth our best efforts every day – acknowledging that each one of us plays a vital role in the business.

Customer Service Excellence. We deliver innovative, professional relocation services to a wide range of customers, providing them unequaled reliability and service that takes the stress out of moving – anyone, anytime, anywhere.

Shared Success. Our employee profit-sharing and incentive programs mean every one of our more than 300 employees have a vested interest in the company's success.
Washington DC Moving - Get free quotes District of Columbia and DC Metro Moves
Call Dennis Bell – 703-928-4428
Alexandria VA Movers - Brambleton VA Movers - Burke VA Movers - Centreville VA Movers - Clarke County VA Movers - Virginia Estate Sale Moving - Fairfax County VA Movers - Fauquier County VA - Frederick VA Movers- Gainesville VA Movers - Great Falls VA Movers - Hay Market VA Movers - Herndon VA Movers - Interstate Moving - Leesburg VA Movers - Loudoun County VA Movers - Marshall Va Movers - Northern VA Virginia Storage - Portable Storage Real Estate Services - Potomac Falls Movers - Prince William County VA - Purcellville VA Moving - Sterling VA Moving Services - USA Movers List
Long Distance Moving - Interstate Moving - International Movers - Alexandria VA Movers - Fairfax VA Movers - Great Falls, VA Moving Services - Northern Virginia Movers - Virginia Relocation - Winchester VA Movers
Northern VA Movers By MyMoversList.com - Movers Purcellville, Va - Movers Middleburg, Va - Movers Strausburg, Va - Movers Haymarket, Va - Movers Lovettsville, Va - Movers Manassas, Va - Movers Gainesville, Va - Movers Leesburg, Va - Movers Ashburn, Va - Movers Herndon, Va - Movers Great Falls, Va - Movers Manassas, Va - Movers Reston, Va - Movers Warrenton Va - Va Moving Services - Va Moving Services - Shenandoah Valley Interstate Moving
Shenandoah Valley VA Movers: Movers Winchester, Va - Movers Berryville, Va - Movers Stephens City, Va - Movers Front Royal, Va - Movers Middletown, Va - Shenandoah County VA Movers - Woodstock VA Movers - Rockingham County VA Movers - Harrisonburg VA Movers - Augusta County VA Movers - Staunton VA Movers - Rockbridge County VA Movers - Lexington VA Movers - Northern Shenandoah Valley Movers
East Coast Real Estate - Midwest Real Estate - West Coast Real Estate
---
Piano Movers Northern Virginia DC Metro


Serving the DC Metro Area for over 3 generations.
634 Rio Road W
Charlottesville, VA 22901
Tel:434-296-8886 - Fax:434-296-8890
Charlottesville Piano Company will move your piano using only experienced piano movers and time-honored methods and equipment (after all, we've been at this for almost 100 years!). Rest assured, your piano is safe with us, and we are fully insured.
piano mover northern virginia - cross country piano mover - long distance piano moving - piano mover maryland
---
Metro Washington DC Homes
Buyers and Sellers Resources for DC and NOVA Real Estate
Ft. Belvoir Real Estate: Historic Fort Belvoir is a beautiful installation with a unique and complex network of special services and amenities to military families. Surrounding this area is a host of other family-friendly residential communities that feature attractive homes at all price levels. - www.trulia.com
Quantico Real Estate: Virginia in Prince William County is best known as the home of the Marine Corps Base Quantico, "The Crossroads of the Marine Corps" and one of the largest Marine bases in the world. Located in a picturesque setting about thirty miles from Washington, DC, the rich military history of Quantico is something that all residents are proud of. MBC Quantico is a major Marine Corps training base, covering nearly 100 square miles.
Fairfax County VA Real Estate - Alexandria VA Real Estate - Annandale VA Real Estate - Bailey's Crossroads VA Real Estate - Burke VA Real Estate - Centreville VA Real Estate - Chantilly VA Real Estate - Clifton VA Real Estate - Dunn Loring VA Real Estate - Fairfax VA Real Estate - Fairfax Station VA Real Estate - Falls Church VA Real Estate - Franconia VA Real Estate - Great Falls VA Real Estate - Haymarket VA Real Estate - Herndon VA Real Estate - Idylwood VA Real Estate - Kingstowne VA Real Estate - Lake Barcroft VA Real Estate - Lincolnia VA Real Estate - Lorton Real Estate - Mantua VA Real Estate - McLean VA Real Estate - Mount Vernon VA Real Estate - Newington VA Real Estate - North Springfield VA Real Estate - Oak Hill VA Real Estate - Oakton VA Real Estate - Pimmit Hills VA Real Estate - Reston VA Real Estate - Rose Hill VA Real Estate - Springfield VA Real Estate - Tysons Corner VA Real Estate - Vienna VA Real Estate - West Springfield VA Real Estate - Wolf Trap VA Real Estate - Fauquier County VA Real Estate - Marshall VA Real Estate - Metro Washington DC Real Estate - Northern VA Real Estate
Lorton VA Real Estate - Fairfax County VA Real Estate - Alexandria City VA Real Estate
Loudoun County VA Real Estate - Aldie VA Real Estate - Ashburn VA Real Estate - Bluemont VA Real Estate - Dulles VA Real Estate - Hamilton VA Real Estate - Lansdowne VA Real Estate - Leesburg VA Estate - Lincoln VA Real Estate - Lovettsville VA Real Estate - Lowes Island VA Real Estate - Middleburg VA Real Estate - Potomac Falls VA Real Estate - Purcellville VA Real Estate - Round Hill VA Real Estate - South Riding VA Real Estate - Sterling VA Real Estate - Waterford VA Real Estate
---
Prepare Your House for Sale in VA - Real Estate Sales Services in No VA
Maryland Home Staging - Virginia Staging Directory - Maryland Staging Directory - VA Home Staging Consultations - VA Rental Furniture & Accessories - Home Staging Statistics - Decorating to Sell in VA - Sell my House Fast in VA - Sell my House Fast in MD - McLean, VA Home Staging - Tysons, VA Home Staging - Reston, VA Home Staging - Vienna, VA Home Stating - Falls Church, VA Home Staging - Alexandria, VA Home Staging - Arlington VA Home Staging - Ashburn VA Home Staging - Leesburg VA Home Staging - Centreville VA Home Staging - Oakton VA Home Staging

Maryland Home Staging - Rockville MD Home Staging - Silver Springs MD Home Staging - Bethesda MD Home Staging - Potomac MD Home Staging - Frederick MD Home Staging - Home Staging Northern Virginia
Washington DC Area Links
Washington DC Paper shredding
Document Destruction and Shredding Services
Northern VA Business Networking - Virginia Relocation
DC Condos - Virginia Real Estate - VA Business Networking
Limousine Services for Washington DC
Official Tourism Site of Washington, DC
District of Columbia - Tourist map - National Gallery of Art
Washington Metropolitan Area Transit Authority
United States Holocaust Memorial Museum
SAT Test Preparation Washington DC
Washington DC Metro Business Networking
by GrassRootsNetworking.com
ShenandoahConnection.com | About Us | News | Testimonials | Free Classifieds | Sign Up|
Back to Home Page