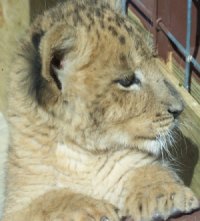 PERRY WILDLIFE ZOO FORUM - I visited the Perry Zoo with my son, grandson, and daughter-in-law. We had a wonderful time. I was so looking forward to taking my great nieces and nephews for the day. I am disappointed to learn of the shut down. - Post HERE
Powered by Wardensville WV Business Networking
West VA FREE Classifieds - Arts & Events Shenandoah Valley
__________________________________________________________________________
Nearby Attractions include: West Virginia Trout Pond, Lost River State Park and Shenandoah County Virginia.
Nearby Attractions - Lost River State Park -Trout Pond Recreation Area - Shenandoah County Virginia - Wolf Gap Recreation Area
Looking for Live Music in The Shenandoah Valley? See: ShenandoahMusic.com
---
Lost River State Park - Nestled in the wooded mountains of Hardy County, Lost River State Park encompasses 3,712 acres. A vast array of recreational facilities create a vacation getaway perfect for families. Enjoy an invigorating hike to "Cranny Crow" with its commanding views of the surrounding ridges, stroll around park headquarters or enjoy a book on a park bench under the massive branches of an ancient pine. All of this creates an atmosphere of peacefulness and serenity for visitors to Lost River State Park.
Shenandoah County Virginia - When visiting the beautiful Shenandoah Valley, take a side trip down the old valley pike (Us11) into Shenandoah County. Visit quaint towns, caverns, civil war battlefields, museums, wineries, and antique shops. Explore scenic byways! Hike a trail on the Massanutten, golf on championship courses, ski on one of Virginia's four ski slopes, fish on the Shenandoah River, or just have fun!
Trout Pond Recreation Area - The Trout Pond Recreation Area lies in a valley between sharply folded mountain ridges of West Virginia. It offers family-sized campsites with some hookups, group campsites, a separate picnic area, children's playground, a natural lake with swimming beach and bath house, boat launch area (no gasoline engines). Hiking trails circle the lake and lead to interesting rock formations both above ground and in the ground. Volunteer hosts provide information. Reservations are possible.
Wolf Gap Recreation Area - The Wolf Gap Recreation Area lies in a gap of Great North Mountain, exactly on the border between Virginia and West Virginia. It offers 9 family-sized campsites and a separate picnic area. The campsites are first come first served. Very popular hikes lead south and north from the campground to Tibbet Knob and Big Schloss, both of which offer panoramic views of nearby valleys and mountains. This is an unattended campground.
Enjoy hunting, fishing, conoeing,
and hiking while in the area!
---
West Virginia Business Networking
Country Properties in Virginia, and West Virginia
WEST VIRGINIA REAL ESTATE - WEST VA REAL ESTATE
West Virginia FREE Classifieds
Bunker Hill, West Virginia - Charleston West Virginia - Harpers Ferry West VA
Martinsburg West Virginia Music - Martinsburg West Virginia Business Directory - Lewisburg West Virginia
Shepherdstown West Virginia - West VA Artists -West VA Computer Services - West Virginia Business Directory - West Virginia Arts Networking - West VA Massage
Join ShenandoahConnection.com since 2000
We are a Shenandoah Valley Web Design and SEO Firm that brings over 15 years experience in the Search Industry with extensive expertise in building local business directories, website design, search engine optimization, and online marketing. ShenandoahConnection.com has helped a wide variety of clients ranging from home based business owners to larger based companies and businesses. We achieve top rankings on all major search engines including Bing, Yahoo, DuckDuck Go and Google.
We conduct a business analysis and develop unique selling points for the business. Clients are able to achieve greater success with relatively lower marketing budgets in highly competitive markets. Learn More >>>
The mission of ShenandoahConnection.com is to create opportunities for both the small business and the arts community of West Virginia and beyond. Our Website will increase both visibility and profitability for all our members.
"ShenandoahConnection.com and WebPromotion.com has taken our search rankings to new levels in only a matter of weeks. We are a rapidly growing company that has 100's of satisfied returning customers. We wanted to promote that online but internet marketing takes time. However, with their assistance, we are now getting much higher recognition on the web. Not only that, but their team has a winning attitude that is simply there to help promote growing businesses. It's nice to find a team that's genuinely cares about the growth and preservation of small businesses." - Troy
Lucas Roasting Company, LLC
---
Not getting noticed in your community for what you do? Not being found on the search engines?
Looking to locate and work with honest-hearted team players? If so Join us!
GrassRootsNetworking.com
Collective Creative Marketing - Online Business Networking
Powered by Search Engine Optimization - West VA Business Advertising

GrassRootsNetworking.com builds online business relationships. We search for honest hearted
team players to work with. We partnership with other grassroots business organizations. About Us
GrassRoots Networking Forum
Online business networking forums, discussions on connecting
and creating grassRoots business opportunities online and off line.
Our Goal: Create a B2B Contact list of Team Players From Around World
"The possibilities are endless, the task is to identify and work with team players only...
Please Note: We are overwelmed with email. If you are contacting us regarding how we can be of help one another, feel please take a moment and call us at - 703-722-6012 or 540-984-8190 or use our - email form
ShenandoahConnection.com | About Us | News | Testimonials | Free Classifieds | Sign Up|
Back to Home Page