The Best of Shenandoah Valley - The Best Things to See - Best Places to Stay and More! Come to The Shenandoah Valley for your next Vacation - Shenandoah Valley VA
Shenandoah Valley Weather - I81 Shenandoah Valley - Shenandoah Valley's Best FREE Classifieds - Shenandoah Valley Chat
Powered by VA Business Networking
Albemarle County VA - Augusta County VA - Clarke County VA - Frederick County VA - Page County VA - Rockbridge County VA - Rockingham County VA - Shenandoah County VA - Warren County VA - West Virginia
---
Events in the Shenandoah Valley
---
The Museum of the Shenandoah Valley - tells the story of the art, history, and culture of the great valley for which it is named. First opened in the spring of 2005 and designed by the internationally acknowledged architectural firm of Michael Graves & Associates, the MSV joins Glen Burnie Historic House and Gardens which opened to the public in 1997 to form a regional history museum complex in Winchester, Virginia. The Museum is open year-round; the house and gardens are open seasonally. - museum website
Accommodations in the Shenandoah Valley
Bed and Breakfasts Inns - Shenandoah Cabin Rentals - Camping Shenandoah Valley - Day Spas & Massage - Massanutten Vacation Rentals - Shenandoah Valley House Rentals - Shenandoah Valley Hotels - Virginia Hotel Listings
Shenandoah Valley Attractions

Shenandoah Valley Hot Air Ballooning
Experience the Blue Ridge Mountains and the breathtaking scenery of the Shenandoah
Valley of Virginia that can only be found in a hot air balloon.
Arts and Crafts - Arts and Events - Dining in The Shenandoah Valley - Downtown 56 - Events - Golf Shenandoah Valley - Hiking - Live Music - 1st Friday's - Massage - Music Festivals - Shenandoah Valley Musicians - Shenandoah Valley Caverns - Shenandoah Valley Civil War - Shenandoah Valley Photography - Ski Shenandoah Valley - Shenandoah Valley Vineyards - Shenandoah Valley River Trips - Shenandoah Valley Theater - Things to do in The Shenandoah Valley - Virginia House Concerts - Shenandoah Vineyards - Outdoor Photography of The Shenandoah Valley
---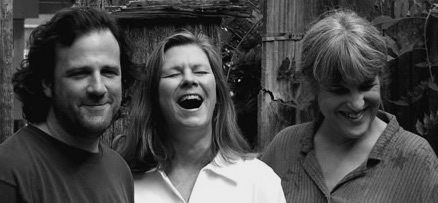 Jazz, Folk, Blues, Bluegrass, Rock, Swing and more.
ShenandoahMusic.coms' growing list of network musicians will perform at your home, office, weddings, anniversaries, family reunions and house concerts in Virginia. West VA and beyond. Call 540-984-8190
House Concerts and Musicians for Hire
by ShenandoahMusic.com
What is a house concert? A house concert is a chance to experience music by local musicians in a warm and intimate environment. It's when someone opens up their home and invites you into their living room to share in a performance by a few of our talented musicians.
Why would anyone do this? There are few venues where people can go to experience great music in a close and friendly environment. Great music makes us happy and we want to share that with others around us. These events allow us to give exposure to some incredible Virginia and traveling musicians that are a part of our worldwide network whose talents we truly believe in and wish to help promote.
How much does this cost? We have a "recommended donation" of $10-20 per person but we realize every situation is different and we can certainly make concessions to fit your individual needs.
ShenandoahMusic.com thank you so very much for your musicians services at our event! Everyone loved the music and you were constantly praised. What great music! We are so happy to have found you and thank you for putting on a great selection of music for our guests. Thank you for being so flexible, as well. You added so much to the event! Thank you again for everything. - Sarah, Charlie McBride Associates
Our goal is to see house concerts popping up all over the USA to help promote local artists who might otherwise be overlooked. If you're a singer/songwriter or music fan who would like to get involved and help raise the bar for local musicians. Powered by GrassRoots Networking - Call 540-984-8190
Let us know your musician needs and we will get you find the RIGHT musicians for your event.
email us with your needs: ShenandoahMusic@hotmail.com
Bluegrass in The Shenandoah Valley - Martinsburg West Virginia House Concerts
---
Shenandoah Valley Arts
The new Shenandoah Arts input your reflections, ideas, comments and links. Shenandoaharts.com has been especially established to provide a gathering place for arts people in the Shenandoah Valley to congregate and network.
Shenandoaharts.com the first cohesive art website dedicated entirely to the arts and happenings in the Shenandoah Valley and West Virginia. Since there are so many wonderful artists and galleries working and thriving in Shenandoah it seems necessary to have a place where interested folks can read about what's coming out, reviews of shows, and general musing about the Shenandoah art scene. This website and blog will definitely be a place show off your work and connect with other artists. ShenandoahArts.com gives people an opportunity to discuss and create a dialogue about things that intrigue them. Hopefully it will better unite the diversified Shenandoah Valley art community as well as muster up more interest in the arts. Shenandoah Valley Artists
---
Shenandoah Valley's Best is here to help:
www.ShenandoahsBest.com -
The Internet in The Shenandoah Valley is becoming more accessible. The objective of Shenandoah's Best is to help Shenandoah Valley Merchants tap into the power of Internet reach MORE potential customers. We've created the solution to help your Shenandoah Valley Business grow by helping you put up a low cost website up in no time.
PLEASE NOTE:
For too many years, local website companies, national telemarketers and other listing companies have charged website owners for listing on websites with little or no traffic by deceptive marketing practices. Many of these businesses were charging high prices for search engine traffic and positioning. Unfortunately, those using these companies did not receive the services promised. On the other hand, we are different. We don't charge for our SEO services unless we create positive results that drive traffic to YOUR SITE with listings on the FIRST PAGE OF THE SEARCH ENGINES for your desired search terms. "Top 10 search engine rankings happen only with ongoing efforts or strategies." So lets get to work! - Call Mark Barreres at 540-984-8190
Here are 2 examples with visible stats - www.shenandoahriverlodge.com - www.shenandoahvalleyagent.com
We've worked with Mark for about 14 months now and he delivers WAY MORE than he promises...

Our investment paid itself back in less than 24 hrs. Yeah - I said ONE DAY!! In the past 3-4 months, Mark's work with us has led to huge boosts in search engine traffic, calls, and more importantly... SALES!! Lots of them. We've yeilded 40-50 times our investment is about 90 days (and counting)

If you are new to this group, take our word for it... Get involved - its worth it. If we can help any of you, let us know... Team play is what makes this work...

Trae Taylor
President
Peak Incentives, Inc.
www.peakincentives.com
BECOME A CHARTER MEMBERSHIP - AND EARN CASH BY REFERRALS.
ShenandoahConnection.com | About Us | News | Testimonials | Shenandoah Valley FREE Advertising | Sign Up|
Back to Home Page