---
Woodstock VA Cabin Rentals
Enjoy a fantastic view of the mountains while your children swim or use the
large gas BBQ as you watch the deer.
Check out selection of Vacation homes, cottage, cabin and chalet cabin rentals in the Shenandoah Valley Area offered by their owners in the Shenandoah Valley. Here, guests of Virginia vacation rentals and cabins can enjoy hiking, horseback riding, fishing, swimming, cycling, skiing and other outdoor pursuits. Luray, Mount Jackson, Harrisonburg, Basye, Lexington, and Massanutten Vacation rental properties available. Amenities vary with each property. Some Virginia vacation rentals are pet-friendly -- contact the owners directly for details!
Shenandoah County Lodging - Shenandoah Valley Lodging - Shenandoah River Lodge - Accomodations - Shenandoah County Accomodations - Shenandoah Valley Vacation Rentals - Shenandoah County Vacation Rentals - Shenandoah Valley Getaways - Weekend Rentals - Short Term Rentals - Furnished Rentals - Shenandoah Valley Fly Fishing

Shenandoah Vacation House Rental. Rent a house along the Shenandoah river! View the Massanutten mountains. Shenandoah River is a fishermans paradise. Great place for a Shenandoah Valley Wedding Reception Shenandoah Valley Corporate Events
---
Massanutten Mountain House Rentals
*Approximately 15 minutes from James Madison University ,Bridgewater College, Blue Ridge Community College and Eastern Mennonite University - Massanutten Vacation Rentals.
We provide well built, well maintained, and fully stocked mountain vacation homes that can accommodate groups from 6 to 40. Whether you are gathering for a family reunion, graduation*, or on a weekend ski or snowboard vacation, one of our homes will fit your needs perfectly!

Through our commitment, experience, and expertise Evergreenvacations.com has established a business relationship with our customers that will last a lifetime!
*Approximately 15 minutes from James Madison University, Bridgewater College, Blue Ridge Community College and Eastern Mennonite University. Massanutten Vacations
Some of our Massanutten Vacation homes in Massanutten Resort are offered for extended/corporate stays and small weddings. Things to do in the Massanutten Mountains - Shenandoah Valley Timeshares
House Rentals Shenandoah Valley - Apartments for Rent Shenandoah Valley
---
The BEST of Virginia's Shenandoah Valley
ShenandoahsBest.com has the best things to do and see in the Shenandoah Valley Blue Ridge Mountains. It only takes a phone call for reservations, pack the overnight, and drive away from the city to the beautiful northern Blue Ridge Shenandoah Valley. Your stop this weekend is in the Wild and Wonderful West Virginia Region better known as DCs Backyard Playground.
Virginia Shenandoah Valley Vacations - Wild Wonderful WV Vacations - Shenandoah Valley Wine Country Trips - Virginia Skyline Drive Vacations - i81 Travel Shenandoah Valley - Shenandoah Valley Weddings - Blue Ridge Mountain Vacations - Washington DC Weekend Getaway - Northern Blue Ridge Mountains - Harpers Ferry West Virginia
* Shenandoah Valley Travel Forum *
Call ShenandoahsBest.com's Help Desk at 540-335.8190
Virginia Hotels Lodging - Shenandoah Valley Hotels

Bed and Breakfasts - Inn's Bed & Breakfasts - Cabin Rentals Shenandoah - Woodstock VA
Shenandoah Valley House Rentals - Day Spas of the Shenandoah Valley
Camping in the Shenandoah Valley - Hotels in The Shenandoah Valley
Stay in Woodstock VA
Courtyard By Marriott Shenandoah Valley
Courtyard by Marriott Winchester - 300 Marriott Dr., Winchester
Fairfield Inn And Suites By Marriott - off I-81, Exit 313, Winchester
Courtyard By Marriott Harrisonburg - off I-81, Exit 247, Harrisonburg
Courtyard by Marriott Roanoke Airport -3301 Ordway Dr., Roanoke
Check out the Shenandoah Valley by ShenandoahsBest.com
Albemarle County VA - Augusta County VA - Clarke County VA - Frederick County VA - Page County VA - Rockbridge County VA - Rockingham County VA - Shenandoah County VA - Warren County VA - West Virginia Shenandoah Valley Travel - Shenandoah Valley Advertising - Shenandoah Valley Arts - Shenandoah Valley Business Advertising - Shenandoah Valley Business Marketing - Shenandoah Valley Business Networking - Shenandoah Valley Website Promotion and Marketing - Shenandoah Valley Search Optimization - Cooperative Marketing
---
Shenandoah Valley Virginia online guide to small business, arts, and local events in the beautiful Shenandoah Valley of Virginia and West Virginia and beyond
Business and Arts Networking
for Virginia and beyond
Jazz, Folk, Blues, Bluegrass, Rock, Swing and more.
ShenandoahMusic.coms' growing list of network musicians will perform at your home, office, weddings, anniversaries or festivals. more info
Shenandoah Valley House Concerts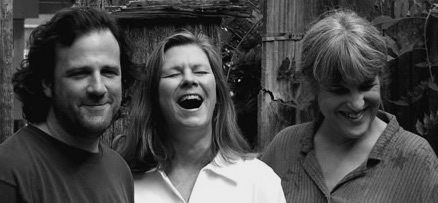 You'll get a touch of jazz, a smattering of blues, a healthy dose of country and bluegrass and whatever else they choose to throw in the mix — and you'll like it all.
While the band is first rate it's Julia Dooley's sublime vocals that put this (band) over the top. An intriguing mix of sultry invitation and dangerous liaison layered over Melissa McKenna's excellent lyrics. -- Richmond Music Journal. Blue Line Highway

Bluegrass in Virginia - Chords and Lyrics - Dining Out Shenandoah Valley - Guitars and Amps - Guitar Lessons - House Concerts - Music Lessons - Music Stores - Musicians for Hire - Shenandoah Valley Arts - Shenandoah Valley Piano Dealers - Shenandoah Valley Business Networking - Shenandoah Valley Photography- Shenandoah Valley Advertising - Shenandoah Valley Weddings - Shenandoah Valley Calendar of Events - Shenandoah Rock - Shenandoah Folk - VA Business Networking - Shenandoah Valley Recording Studios - Online Guitar Lessons
In addition to providing easy access to web pages and services in The Shenandoah Valley, Google has set up this special feature to help you find exactly what you're looking for with a click of the mouse. List Your Business with us!
---
The Shenandoah Connection Network
Networking The Shenandoah Valley and Beyond!
Website Design with Promotion Shenandoah Valley by ShenandoahConnection.com
Getting a professional website geared toward your target audience is what the The ShenandoahConnection can do for you! Our desire it to help businesses and individual clients establish or maintain a professional presence on the World Wide Web.
If you have any ideas, comments, suggestions or would like to work on a project with
us please do not hesitate to call 540-984-8190
If you visit often you may have noticed more changes and events. Check back frequently, as the we are update our pages daily. We hope you find The Shenandoah Connection Network helpful. Should you see something you feel we should know about, have a scoop to add to our news page, or just want to tell us how we are doing, please call - 540-984-8190
The Shenandoah Connection Group is looking to work with the new and existing small business, musicians, artists, and advertising groups in The Shenandoah Valley and beyond. It's all networking!
Shenandoah County Lodging - Shenandoah Valley Lodging - Shenandoah River Lodge - Accomodations - Shenandoah County Accomodations - Shenandoah Valley Vacation Rentals - Shenandoah County Vacation Rentals - Shenandoah Valley Getaways - Weekend Rentals - Short Term Rentals - Furnished Rentals - Shenandoah Valley Fly Fishing - Shenandoah Valley Business Directory
We are a full service website promotion and marketing firm located in The Shenandoah Valley of Virginia. Our highly effective search engine promotion techniques will help put your web site or business in position to go head to head with even the largest competition. We provide community focused business networking online and offline. We provide a platform for networking by offering memberships to our service and through advertising strategies. We strive to bring together the best of every industry in the region and introduce them to our members and viewers through our family of web sites on a National level with our newest website in our network www.GrassRootsNetworking.com
ShenandoahConnection.com | About Us | News | Testimonials | Free Classifieds | Sign Up|
Back to Home Page