---
Shenandoah Valley online guide to arts, heritate, small business networking, and local events in the Shenandoah Valley of Virginia.
Shenandoah Valley Photography by Gene Taylor


Fine Shenandoah Valley Photography by GENE TAYLOR of Woodstock VA
The Best of The Shenandoah Valley by ShenandoahsBest.com
Things to do and see in the Shenandoah Valley of Virginia
Come visit the Shenandoah Valley soon. Off this page you will find services for travelers, places to stay, best places to see and things to do in the Shenandoah Valley of Virginia.
Bed and Breakfasts Inns - Cabin Rentals Shenandoah - Stay in Woodstock VA - Camping in the Shenandoah Valley - Shenandoah Valley House Rentals - Day Spas of the Shenandoah Valley - Massanutten Vacation Rentals - Shenandoah Valley Hotels
Things to do in The Shenandoah Valley
Shenandoah Valley Photography - Shenandoah Valley Weddings
Shenandoah Valley Arts and Music Events - 1st Friday at The Art Group - Shenandoah Valley Music Festivals - Shenandoah Valley Vineyards - Shenandoah National Park - Shenandoah River Trips - Hot Air Ballooning - Golf Shenandoah Valley - Ski Shenandoah Valley - Shenandoah Valley Weddings
---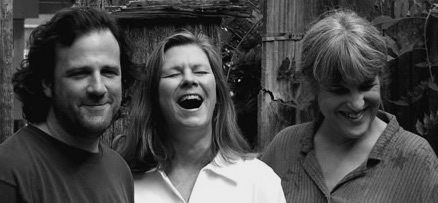 Jazz, Folk, Blues, Bluegrass, Rock, Swing and more.
ShenandoahMusic.coms' growing list of network musicians will perform at your home, office, weddings, anniversaries or festivals. more info

Open Mic and Music Jam at The Daily Grind - Martinsburg WV House Concerts - First Friday's at The Art Group - The Strasburg Theater - Chappalino's Live Music Woodstock - Virginia House Concerts and Live Music - Puppet Shows - Bluegrass - Americana Rhythm Magazine
Go Blue Ridge Travel has the hottest news of the two most Romantic Getaways for Valentines. It only takes a phone call for reservations, pack the overnight- dont forget her makeup, and drive away from the city to the beautiful northern Blue Ridge Shenandoah Valley. Your stop this weekend is in the Wild and Wonderful West Virginia Region better known as DCs Backyard Playground.
A world away from city bustle, every small community in The Valley is celebrating with festivals and fairs, big and small, offering the traveler an oasis of slower rliving tied to the changing of the seasons. - www.GoBRT.com
---
Shenandaoh Valley Virginia and West Virginia
Business Networking Directory
www.ShenandoahConnection.com
West Virginia Business Networking
Shenandoah Connection featured in West
Virginia Executive Magazine
Mark Barreres, the man behind the network, says that by using the Shenandoah Connection network as a promotional tool artists will get what they desire. "We are a full service Web site promotion and marketing firm located in the Shenandoah Valley of Virginia. Our innovative and proven search engine optimization techniques have ranked more web pages in more top positions than anyone in business in Virginia," he says. "Whether it's Web site promotion, development, design or consulting, we can help you get the results you expect." More Here
The West VA Shenandoah Connection Group is a grassroots organization that provides community based, small business and arts networking for area professionals with the objective to encourage creative partnerships in an changing economy.
Charleston West Virginia
Martinsburg West Virginia - Lewisburg West Virginia
Shepherdstown West Virginia - West Virginia Business Networking
West Virginia Arts Networking - West VA Computer Services
West Virginia Classifieds
We are looking to partner with a few Virginia Web Designers, ISP, IT and Website Promoters who think outside the box on a Virginia Classifieds System. If you would like to work on a plan to develop a universal classified system that will be placed on many websites in Virginia please let us know. Call anytime at 540-984-8190.
---
Website Design and Promotion Shenandoah Valley
The Shenandoah Connection Network
Networking The Shenandoah Valley and Beyond!
Shenandoah Valley Optimization company
Getting a professional website geared toward your target audience is what the The ShenandoahConnection can do for you! Our desire it to help businesses and individual clients establish or maintain a professional presence on the World Wide Web. Website Design with Promotion
We collaborate with other web designers and web promoters which benefits everyone. By working together we can increase productivity and cost savings for our businesses, giving clients a valuable edge in today's marketplace. Online Marketing support by WebPromotion.com
Our Network: Shenandoah Valley Online - Shenandoah Valley Arts - VA Business Networking - Shenandoah Hosting - Shenandoah Valley Weddings - Shenandoah Valley Music - Web Promotion - Shenandoah Valley Business Forum - Shenandoah Smart Business Network - Business Networking by GrassRootsNetworking.com
.
"We're a fairly new company online, a little over a year old now. ShenandoahConnection.com and WebPromotion.com has taken our search rankings to new levels in only a matter of weeks. We are a rapidly growing company that has 100's of satisfied returning customers. We wanted to promote that online but internet marketing takes time. However, with their assistance, we are now getting much higher recognition on the web. Not only that, but their team has a winning attitude that is simply there to help promote growing businesses. It's nice to find a team that's genuinely cares about the growth and preservation of small businesses." - Troy Lucas - Owner
Lucas Roasting Company, LLC
---
VA Business Networking by VABusinessNetworking.com
Virginia Business Networking - Online Business Network
FREE VA Social Business Network - Smart VA Relationship Marketing - Virginia Online Business Marketing and Promotion
We are about getting Virginia Businesses Networking with the RIGHT people.
Virginia Business Directory - Virginia Employment - Virginia Online Marketing - Smart VA Business Plan - Virginia FREE Classifieds - Virginia Women Business Networking - Virginia Web Design and Developers
Virginia Business Networking Forum
Bedford County VA Business Networking - Charlottesville VA Business Networking - Fairfax Business Networking - Harrisonburg VA Business Networking - Indian Business Networking Northern VA - Loudoun County VA Business Networking - Manassas VA Business Networking - Richmond VA Business Networking - Roanoke VA Business Networking - Shenandoah Valley Business Networking - Winchester VA Business Networking - Virginia Business Directory - Harrisonburg VA Business Directory - Northern Virginia Business Directory - Winchester VA Business Directory
Our services include: Affordable VA Web Design - New Web Site Creation for VA Business - Old Web Site Redesign - Domain Name Search and Registration - Search Engine Optimization - Ecommerce Solutions for VA Business - Weekly or Monthly Maintenance - Free Phone Support - Virginia Marketing Solutions - Several Hosting Packages - Custom Built Sites VA - Detailed Statistics and Friendly Service. - Internet Advertising for Virginia Business
We have many clients that have paid thousands of dollars to unscrupulous SEO companies that have promised search engine ranking that they cannot deliver for themselves no less anyone else. We are Powered by www.WebPromotion.com
ShenandoahWedding.org is expanding their "Weddings Business Network" from the Shenandoah Valley to the State of Virginia and Washington DC Metro with our pages on VABusinessNetworking.com - Virginia Wedding Business Networking and MetroWashingtonHomes.com - Washington DC Wedding Business Network
Come to Virginia and take a vacation soon!
Call us at 540-335-8190
ShenandoahConnection.com | About Us | News | Testimonials | Free Classifieds | Sign Up|
Back to Home Page