---
Shenandoah National Park, in the Blue Ridge Mountains of Virginia between Front Royal and Waynesboro, is world-renowned for scenic views from its Skyline Drive and for regeneration of the primeval flora and fauna characteristic of the Appalachian Mountains. Its 306 square miles are rich in forest and wildlife and in crystal streams with cascades and waterfalls. The park rises from 600 feet above sea level beside Shenandoah River near Front Royal to 4,050 feet at the summit of Hawksbill mountain. More than fifty peaks, many with hiking trails, rise above 3,000 feet. - Travel Planner for Shenandoah National Park
Shenandoah National Park Superintendent
3655 US Highway 211 East - Luray, VA 22835 - Shenandoah National Park - Blue Ridge Parkway - Skyline Drive
With the help of ShenandoahsBest.com it only takes a phone call for reservations. Your stop this weekend is in the Shenandoah Valley or Wild and Wonderful West Virginia Region better known as DCs Backyard Playground.
A world away from city bustle, every small community in The Valley is celebrating with festivals and fairs, big and small, offering the traveler an oasis of slower rliving tied to the changing of the seasons.
Blue Ridge Mountain Vacations - Shenandoah Valley Virginia Vacations - Washington DC Weekend Getaway - Northern Blue Ridge Mountains - Harpers Ferry West Virginia
_______________________________________________________
Shenandoah National Park Chat Board
Caabin Rentals Shenandoah Valley - Check out Shenandoah Valley Best for great selection of home, cottage, cabin and chalet rentals in the Shenandoah Valley Area offered by their owner. The Blue Ridge and Allegheny Mountains merge in the spectacular Shenandoah Valley. Here, guests of Virginia vacation rentals and cabins can enjoy hiking, horseback riding, fishing, swimming, cycling, skiing and other outdoor pursuits. Luray, Mount Jackson, New Castle, Harrisonburg, Basye, Warm Springs, Lexington, and Massanutten vacation rental properties available. Amenities vary with each property. Some Virginia vacation rentals are pet-friendly -- contact the owners directly for details!

Shenandoah National Park Chat Forum
---
Accommodations in the Shenandoah Valley
Motels, Hotels, Cabins, House Rentals and B&B's along the Shenandoah Valley Trail
Come visit the Shenandoah Valley soon. Off this page you will find services for travelers, places to stay and the best places to see and things to do in the Shenandoah Valley of Virginia. Visit the Shenandoah Valley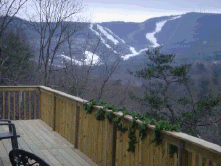 Bed and Breakfasts - Shenandoah Valley Inn's Bed & Breakfasts - Camping in the Shenandoah Valley - Cabin Rentals Shenandoah - Day Spas of the Shenandoah Valley - Shenandoah Valley House Rentals - Massanutten Vacation Rentals - Virginia Vacations
__________________________________________________________________________________________
Things to do in The Shenandoah Valley
The mission of ShenandoahConnection.com is to create opportunities for both the small business and the arts community of the Shenandoah Valley and beyond. Our Website will increase both visibility and profitability for all our members.

Shenandoah Valley Information by ShenandoahsBest.com
Albemarle County VA - Augusta County VA - Clarke County VA - Frederick County VA - Page County VA - Rockbridge County VA - Rockingham County VA - Shenandoah County VA - Warren County VA - West Virginia Shenandoah Valley Travel - Shenandoah Valley Advertising - Shenandoah Valley Arts - Shenandoah Valley Business Advertising - Shenandoah Valley Business Marketing - Shenandoah Valley Business Networking - Shenandoah Valley Website Promotion and Marketing - Shenandoah Valley Search Optimization - Cooperative Marketing
Our Vision is to change the way people think about the internet in the Shenandoah Valley. We provide community focused networking to the Shenandoah Valley business community both online and offline. We provide a platform for networking by offering memberships to our service and through advertising strategies. We strive to bring together the best of every industry in the region and introduce them to our members and viewers through our family of web sites. Learn More
Questions or Comments About The Shenandoah Valley? - Call 540-984-8190
ShenandoahConnection.com | About Us | News | Testimonials | Free Classifieds | Sign Up|
Back to Home Page