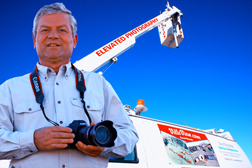 Mr. Showalter provides breathtaking pictures of residential, commercial, agricultural, and rental properties. Portrayals of architectural details and surrounding natural features are greatly enhanced by elevated photography. Settings which are missed by traditional photography, such as lovely mountain views, water interests, outbuildings, equestrian facilities, and pools, can be clearly and dramatically depicted by using elevating techniques. David generates more excitement through enticing imagery. Don't just say, "location, location, location" -- show it with just one beautiful photograph! Aerial Photography Virginia
"I was delighted with the prompt service and the quality photography from Ville View. David's photography has truly elevated my marketing pieces to a quality level commented on by many." Eva Ferrell

"My seller clients have been so impressed with my visual tours that they've often said (in jest) that they fell in love with their house all over again. Why? Because David Showalter's Ville View elevated photo products are an outstanding addition to my marketing tools! Thanks, David!" Cynthia Hash
Albemarle Co VA Aerial Photography - Harrisonburg Real Estate Photography - Charlottesville VA Aerial Photography Shenandoah County VA Real Estate Photography - Page County VA Real Estate Photography - Aerial Photography Shenandoah Valley - Augusta County VA Real Estate Photography - Staunton VA Aerial Photography - Rockingham County VA Aerial Photography
Call David Showalter at 540-828-3379
on his cell at 540-476-1074
---
Shenandoah Valley Real Estate Services
Augusta County VA Real Estate - Frederick County VA Real Estate - Page County VA Real Estate - Rockbridge County VA Real Estate - Shenandoah County VA Real Estate - West Virginia Real Estate
Frederick County Virginia Real Estate Sales

Our goal as a real estate company is to reach out to our community as well as newcomers and to support them in buying or selling residential, commercial, land or investment properties in Frederick County VA. We want to be a part of the growth that is currently sweeping this region. Inspired by the real estate market as it changes, intrigued by new trends, new laws; each experience bringing more wisdom and experience to the table. -

MPR lives by the traditional value of customer service while embracing the ever-changing world of technology. - Winchester VA Real Estate Agents
We are located in Old Town Winchester. Literally, we are in the heart of where it's all happening.
Delivering you the personal attention you deserve with the information and marketing you require, now. -
- - - - - - - - - -
Market Place REALTY
302 South Braddock Street
Winchester, VA 22601

540.450.2747 phone
540.450.2761 fax

Fine Homes Northern Shenandoah Valley

Real Estate Services for the Winchester VA - Frederick County VA Real Estate in Shenandoah Valley including Clarke County VA Real Estate, Berryville VA Real Estate, Stephens City VA Real Estate and parts of Warren Co VA Real Estate - Front Royal VA Real Estate - Berryville VA Real Estate
Shenandoah County VA Real Estate Deals
Bryce Mt VA Real Estate - Edinburg VA Real Estate - Mount Jackson VA Real Estate
New Market VA Real Estate - Strasburg VA Real Estate - Woodstock VA Real Estate
Woodstock Virginia Real Estate
Shenandoah Valley Home Loans - For Sale by Owner - Shenandoah Valley Apartments For Rent - Homes for Rent - Shenandoah Valley Home Buliders - Virginia Relocation - Long Distance Moving Companies - Shenandoah Valley Movers - Interstate Moving - Long Distance Moving Companies - Worldwide Movers and Moving
---
VABusinessNetworking.com is leading the way for Virginia Business to take advantage of online business net- working. We provide powerful online search engine marketing tools that generate results for your business in Virginia and beyond.
Advertise Virginia Business - Networking VA Business
Virginia FREE Classifieds and so much more...
VABusinessNetworking.com has developed techniques that have enabled clients to capture higher positions on the major search engines, above their competitors. These strategies are based on 10 years of experience in marketing business online. We spend a lot of time with business networking partners helping them and reviewing the competition and understanding the local and regional markets. We conduct a business analysis and develop unique selling points for the business. Clients are able to achieve greater success with relatively lower marketing budgets in highly competitive markets. Join us call 540-984-8190

Counties of Virginia - Virginia FREE Classifieds - Virginia Government - Jobs in Virginia
Quick Facts - Bureau of the Census - U.S. Small Business Advisory - Made in Virgina
Virginia Business Networking Forum - Washington DC Business Networking
---
Virginia Website Design with Promotion
Shenandoah Valley Search Optimization
The Shenandoah Connection Business Network
Business and Arts Networking

The website that is helping to change the way
people think about the Internet in Virginia and beyond
It's all about networking...
Getting a professional website geared toward your target audience is what the The ShenandoahConnection can do for you! Our desire it to help businesses and individual clients establish or maintain a professional presence on the World Wide Web.
The Shenandoah Connection Network
Networking The Shenandoah Valley and Beyond!
If you visit often you may have noticed more changes and events. Check back frequently, as the we are update our pages daily. We hope you find The Shenandoah Connection Network helpful. Should you see something you feel we should know about, have a scoop to add to our news page, or just want to tell us how we are doing, please give us a call. We are always looking for honest hearted team players who understand the power of networking online and offline Call 540-984-8190
We are looking to partner with a few Virginia Web Designers, ISP, IT and Website Promoters who think outside the box on a Virginia Classifieds System. If you would like to work on a plan to develop a universal classified system that will be placed on many websites in Virginia please let us know. Call anytime at 540-984-8190.
Shenandoah Valley Virginia online guide to information about small Business and The Arts.
How Will People Find Your Website?
First Page Search Engine Optimization
If you have any ideas, comments, suggestions or would like to work on a project with us please do not hesitate to call 540-984-8190
Business and Arts Networking USA
Shenandoah Valley Virginia online guide to information about small business arts networking, local events in the beautiful Shenandoah Valley of Virginia and West Virginia and beyond. - Website Promotion by Shenandoah Connection
---
Not getting noticed in your community for what you do? Not being found on the search engines?
Then you need to join!
Collective Creative Marketing - Online Business Networking - Powered by Search Engine Optimization

GrassRoots Business Networking is a collective marketing method for like-minded business people
who understand the advantage of combining business networking with the power of search
engine optimization techniques.

GrassRootsNetworking.com builds online business relationships. We search for honest hearted
team players to work with. We partnership with other grassroots business organizations. About Us
GrassRoots Networking Forum
Online business networking forums, disussions on connecting
and creating grassRoots opportunities online and off line.
Our Goal: Create a B2B Contact list of Team Players From Around World - Worldwide Business Networking
If you have any ideas, comments, suggestions or would like to work on a project with us please do not hesitate to call 540-984-8190
ShenandoahConnection.com | About Us | News | Testimonials | Free Classifieds | Sign Up|

Back to Home Page