---
Woodstock VA Pig Roasting and Catering Services
Valley Pig Pickin' LLC provides full service on-site BBQ catering for any function...big or small...for any occassion...from weddings to reunions to graduations to a simple good old fashioned party. Let us make your event special!

We specialize in on-site "Carolina Style" whole hog pig pickin's, also known as pigs roasts, pig pulls and hog roasts. No matter what you call it, we do it best! We will do all of the setup, slow smoke BBQ your pig in our custom designed BBQ Pit, pull, chop and serve all the meat while you get to sit back and enjoy the party. We can take care of all your meal needs including chicken, beef brisket, spare ribs and side dishes to compliment our special style of award winning pit cooked BBQ. We've never had an unsatisfied customer! Pricing varies depending on the size and location of your event. Call or email us to discuss how we can serve you the best BBQ in the Valley!

Let us know about your event call - 540-974-2844
www.valleypigpickin.com
Bringing over 20 years of BBQ experinece to the Shenandoah Valley of Virginia...and BEYOND!
Need live music at your Pig Roast? Click Here
List your Catering Service with Shenandoah Connection more info
---
Woodstock Virginia Banquet and Catering Services
Shenandoah Valley Catering Services
Impeccable service, attention to detail and careful crafting of fresh gourmet foods
has helped to distinguish us from our competition.
Whether planning a corporate event, wedding, party or social occasion of any kind, we aim to impress the most demanding clientel with extraordinary menu concepts, courteous and professional staff and a wide range of services. Our goal is to satisfy even the most discriminating palates and make any occasion memorable- beyond your expectations.
Weddings - Corporate Events - Special Events - Wine Tastings - Local Vineyards - Four Star
---

Woodstock VA Wedding Photography by Juile Naper
ShenandoahWeddings.org is fast becoming the Top Wedding Planning Web Site to help brides and grooms plan weddings in The Shenandaoh Valley. We are looking to work with the best and most creative, wedding photographers, wedding ceremony locations, honeymoon planning links, wedding caterers, disc jockeys, wedding flowers, wedding consultants, limousine services, bridal shops, tuxedo rental stores, gift registry, live music and wedding bands, reception sites and venues, and more... If you interested in working with us please give me a call: Mark Barreres 540-335-8190
Your wedding day should be a once in a lifetime
experience. Let us be of help to you...
Call 540-984-8190 music@shentel.net
Accommodations - Catering - Cakes - Candies - DJ Services - Florists - Harisonburg Weddings - Honeymoon Planning - Limousine services - Lodging - Luray Weddings - Page County Weddings - Photographers - Shenandoah Valley Video Productions - Shenandoah Weddings - Travel Consultants - Woodstock Virginia Catering - Winchester Weddings - Wedding Cake Topper - Winchester Va Wedding Photography - Yellow Barn
If you are interested in working with ShenandoahConnection.Com on your next Wedding or Catering event, or if you'd like to take advantage of our wide range of advertising services, please call Mark Barreres at 540-335-8190
---
Woodstock Virginia Musicians

ShenandoahMusic.coms' growing list of network musicians
will perform at your home, office, weddings or festivals. more info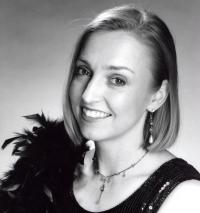 Jazz, Folk, Blues, Bluegrass, Rock, Swing and more.
ShenandoahMusic.coms' growing list of network musicians will perform at your home, office, weddings, anniversaries or festivals. more info
ShenandoahMusic.com thank you so very much for your musicians services at our event! Everyone loved the music and you were constantly praised. What great music! We are so happy to have found you and thank you for putting on a great selection of music for our guests. Thank you for being so flexible, as well. You added so much to the event! Thank you again for everything. - Sarah, Charlie McBride Associates
---
Shenandoah Valley's online guide to small business networking and local events in the beautiful Shenandoah Valley of Virginia.
The Woodstock Online Connection
Small Business - Arts - Tourism - Advertising
by ShenandoahConnection.com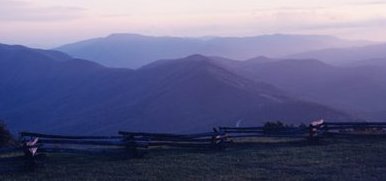 Photo by Gene Taylor

Shenandoah Valley Online Advertising - Web Design - Website Promotion
Search Engine Positioning - VA Business Networking
ShenandoahConnection's vision is to provide community focused business networking online and offline. The strategy is to provide a platform for Networking by bringing together the best and the brightest regionally and making them available to the global market. Powered by GrassRoots Netwroking
Getting connected to our growing network
will give an edge over the competition.
With the current pace of technological change and the rapid growth of high speed access to the World Wide Web, advertising online with Shenandoah Connection is your best choice for reaching a the fast growing market place in the Shenandoah Valley and beyond.
What can the Shenandoah Connection do for you? Its simple. When someone logs onto the internet to find a service or product located in the greater Shenandoah Valley what do they do? They go to google, yahoo, msn or other the major search engines. Shenandoah Connection has the expertise to set up your business and/or website so that you come up at the top of the list. This means that the majority of internet searches will be directed straight to YOUR business. - Woodstock VA Web Design
Albemarle County VA - Augusta County VA - Clarke County VA - Frederick County VA - Page County VA - Rockbridge County VA - Rockingham County VA - Shenandoah County VA - Warren County VA - West Virginia

---
Shenandoah County Virginia Top Real Estate
In selecting an agent, look for someone who you can trust, who will be honest with you. The agent with the big numbers may or may not be the one for you. - Shenandoah County Virginia Real Estate
Having grown up in Shenandoah County Virginia I know the Valley and appreciate it. If you are a new comer to the area, I can help get you settled in comfortably.
Lonnie Phillips
235 South Street
Front Royal, va 22630
Avery Hess Realtors
Phone 540-270-7842

Whether you are just surfing and only have a passing interest in real estate or are an anxious buyer that is ready to move, my hope is that you find this website useful and easy to navigate. I have included my property listings. Additionally, you can search all of the MLS (Multiple Listing Service - the most comprehensive collection of listings used by Realtors) by clicking on the "Search MLS" button on the left. You'll also find other useful information such as online resources for buyers and sellers as well as a loan calculator and numerous useful links. Homes and Land for Sale in The Shenandoah Valley

Avery Hess Realtors
235 South St Front Royal, VA 22630
Call Shenandoah County Real Estate 540-270-7842
Shenandoah County VA Real Estate
Bryce Mt VA Real Estate - Edinburg VA Real Estate - Mount Jackson VA Real Estate
New Market VA Real Estate - Strasburg VA Real Estate - Woodstock VA Real Estate
Shenandoah County VA Commercial Real Estate - VA Real Estate - WV Real Estate
Bed and Breakfasts Inns - Shenandoah Cabin Rentals - Camping Shenandoah Valley - Day Spas & Massage - Massanutten Vacation Rentals - Shenandoah Valley House Rentals - Shenandoah Valley Hotels - Virginia Hotel Listings - Woodstock VA House Rentals - Apartment for Rent Woodstock VA
---
HERE IS WHAT SOME OF OUR SPONSORS ARE SAYING!
Shenandoah Connection you are the BEST Biz2Biz Networking Service in the Valley! Thanks for all your help you are always there for us.
We are a group of Shenandoah Valley computer and internet professionals working together to provide a more organized, user friendly experience for new and existing businesses and organizations, looking to profit from their online experience. It's all about Networking Virginia Business


You're Full-Time IT Department For Your Part-Time Budget
Information Network Associates is an Information Technology consulting company, dedicated to helping home users and small businesses with all their computer and network support needs.
Business IT Support -Business technology - Network Support Services - Remote Support Services - Remote Security Services - Managed Business Services - Computer outsourcing Support - Technical support and Help Desk services - Online Backup Software Service
Serving in the Information Technology field for more than 20 years I have been exposed to various technological trends. As such, I've taken my experience and my contacts and created strategic alliances along the way. Through these alliances we've been able to collaborate and work together to deliver valuable services and support to our business clients so that they can stay competitive in the marketplace.

Today, competition is fiercer than ever. Small business owners have to keep costs down while generating positive cash flow in order to sustain their operations. Many owners understand that some form of workaround needs to occur in order to survive. Only by working together we can increase productivity and cost savings for our businesses and stay competitive in the market place. Information Network Associates
Hardware Services - Local Area Networking - Wide Area Networking
Remote Network Monitoring - Cable Plant Services
Winchester VA Computer Help
Hardware Services - Local Area Networking - Wide Area Networking
Remote Network Monitoring - Cable Plant Services
---
Thank you! ShenandoahConnection.com
I was just looking at some webstats for the Huffman Trailer Sales site. Jan was the best month we've had and Feb. is already almost as good! You're doing some great work for us, thank you.
Mark D. Huffman
540) 421-1670 mobile
---
"Ths Shenandoah Connections helped us with our first Savor the Valley Fall Festival by putting us in touch with potential vendors that we otherwise would not have known about. Mark Barreres provided musical entertainment for that same event and it was terrific! I look forward to working with Shenandoah Connections again!!" - Amy Proctor from Shenandoah Caverns & American Celebration
---
"FYI-Our Business has improved & we are finally being found on search engines, Since working with Shenandoah connection & Mark. No other advertising has been so effective for us - ever. Mark has also been greatly helpful with our web site and is always available for suggestions & help. The ability to be able to link with others in the Valley & our specific area is a great concept & asset. I hope more folks will join the "Connection"! Fuller House Inn in Winchester VA" - Debra
---
Dear Mark, I wanted to take this opportunity to thank you and your staff for all the hard work and assistance with the website. You were certainly good to your word in getting our site listed on the front page of Google. And the best part is, it only took a couple of days! My business has already shown a marked increase, and I look forward to working with you in the coming years. Thanks again! Don
---
You and your crew have done a wonderful job, and we really appreciate the labor you guys have done to put us on the map by connecting us with clients and customers both online and off line. Keep up the good work - you are always doing great things to improve your service. You are doing an outstanding job on accomplishing our goals, and we appreciate your labors." Ira Roanoke Biz 2 Biz
---
Charlottesville Piano
Serving Charlottesville and The Shenandoah Valley for over 3 generations.
Dear Shenandoah Connection,
"In the first month, we added thousands of dollars worth of piano move orders that I can directly attribute to our ad and new piano customers from new territories are presenting themselves to us weekly. Now several months later, we have advertised further with Shenandoahconnection.com affiliated Web pages." - Randolph Byrd, Charlottesville Piano.
634 Rio Road W
Charlottesville, VA 22901
Tel:434-296-8886 - Fax:434-296-8890
Shenandoah Valley Piano Sales - Virginia Piano Sales
---
Americana Rhythm Magazine
We would like to thank Mark Barreres from www.ShenandoahMusic.com and
www.ShenandoahConnection.com for helping Americana Rhythm Magazine with online off line promotion.
Greg Tutwiler
---
Not getting noticed in your community for what you do? Not being found on the search engines?
Looking to locate and work with honest hearted team players? If so Join us!
Collective Creative Marketing - Online Business Networking
with Search Engine Optimization

GrassRoots Business Networking is a collective marketing method for like-minded business people.
Who wish to combine business networking with the power of search engine optimization techniques.

GrassRootsNetworking.com builds online business relationships. We search for honest hearted
team players to work with.
Artists - Barter Networks - Blogging for Success - Business Coach - Credit Advisory - Computer Services - Corporate Sustainability - Custom Graphics - Customer Relationship Management - Dawn Amato - Energy - Espanol - Farmers - GrassRoots Networkers - GrassRoots My Space - Green Homes - Indie Films - Interior Decorating - Inventions - International Investing - Legitimate Home Jobs - Medical Innovations - Money - Musicians - New York City IT Services - Out Of Control Truck Drivers - Legitimate Home Jobs - Language Translation Services - Long Island Biz 2 Biz - Long Island Business Networks - POP Marketing and Design - Online Tutoring - Real Estate - Survival Products - US Business Networking - Utah SEO Promotion - Washington DC Business Networking - Website Design - Writers - World News Links - World Travel - Online Marketing - Web Design
ShenandoahConnection.com | About Us | News | Testimonials | Free Classifieds | Sign Up|
Back to Home Page