---
Shenandoah Valley Virginia Horse Links
Miniature Horse Stud Service in Virginia
Standing at stud 32" black and white Homozygous paint with blue eye. AMHR and AMHA and WCMHR registered. Great temperment and conformation. Does not carry LWO. I have posted pictures of some of his beautifull and correct 2010 foals that are for sale. Booking 2011 breeding now. Click on Pedegree below for larger view.

In most cases, the owner of the female brings the animal to the stud farm for breeding, sometimes leaving her there for over a month to be sure that pregnancy has occurred. However, with the invention of artificial insemination and the ability to ship semen, combined with the availability of DNA testing for parentage verification, many breed registries allow semen to be shipped from the stud farm to the location of the female animal, thus reducing or eliminating the need for animals to travel.

My phone number is (540) 788-4354

Hours to contact is 10:00am - 9:00pm - No answer? Leave a message, I will call you back.

Email squirrelyone@live.com
---
Miniature Horse Sales East Coast
Breeding and Showing Quality AMHA/AMHR
WNC Mini Training and Sales - East Coast Miniature Horse Sales
Offering Miniature Horse Sales, Clinics, Training and more
Specializing in Performance, Driving, Halter, Obstacle, Hunter and Jumper
Jeff and Connie Brown Proprietors Green Creek Miniature Horses
828-863-2083 - 828-980-4403
Columbus, North Carolina 28722 - 9401 Hwy. 9 South
Standing two wonderful stallions to approved mares only
Catering to the novice as well as the seasoned show person. - About Us
Miniature Horses for Sales - greencreekminis@yahoo.com
Contact us for more information. We would love to hear from you and answer any questions you may have.
Licensed Massage Therapist for Equine Massage Therapy - Laser Therapy - Electronic Accupuncture - Boarding in a Dressage Barn and Offering Lay Up and Equine Rehabilitation - Miniature Horse Links
Green Creek Miniature Horse Farm - Miniature Horse Sales East Coast as well as all parts of Florida, Georgia, North Carolina, South Carolina, Virginia, Miniature Horse Sales throughout USA - Once you find a Mini you would like to buy, be sure to ask questions of the owner and/or trainer. Ask about the horse's height, health history, level of training so you know how much the horse is really worth.
---
Virginia Horse Trailer Sales - COOKS TRAILER SALES
Cooks Trailer Sales of Virginia - The Trailer dealer in all of Virginia that takes good care of their customers. They have many loyal customers. To simplify your purchase, we can provide financing and leasing options for your trailer.
Horse Trailers Harrisonburg VA - New And Used Horse Trailer Shenandoah Valley - Horse Trailers Northern Virginia - Race Car Trailers Shenandoah Valley - Aluminum Trailers Shenandoah Valley - Living quarter horse trailers Shenandoah Valley - Shenandoah Valley Trailer Sales - Harrisonburg VA Trailers
We have an experienced service department that can perform trailer repairs and inspections, and installation of trailer hitches and accessories. - Virginia Trailer Sales - Shenandoah Valley Trailer Sales
Your FREE posting board the horse people of Virginia
Shenandoah Valley Horse Classifieds
Virginia Equestrian - Shenandoah Valley Horse Page - Paso Fino Horses Shenandoah Valley
Virginia Horse Center Lexington VA - Horseback Riding in the Shenandoah Valley
Farms Of The Shenandoah Valley VA
Lexington VA Real Estate - Shenandoah Valley Real Estate
---
A Shenandoah Valley Informational website about the Business and Arts of the
Shenandoah Valley region of Virginia and West Virginia
Shenandoah Valley Online Web Connection Guide
Small Business and Arts Networking - Tourism - Advertising and Online Marketing
by Shenandoah Valley Connection Network
We are a full service website promotion and marketing firm located in The Shenandoah Valley of Virginia. Our highly effective search engine promotion techniques will help put your web site or business in position to go head to head with even the largest competition. We provide community focused business networking online and offline. We provide a platform for networking by offering memberships to our service and through advertising strategies. We strive to bring together the best of every industry in the region and introduce them to our members and viewers through our family of web sites on a National level.

In addition to providing easy access to web pages and services in The Shenandoah Valley, Google has set up this special feature to help you find exactly what you're looking for with a click of the mouse. List Your Business with us!
How Will People Find Your Website?
On the First Page of Google

Fancy Hill Farm - Rt. 11, Exit 180, I-81, Natural Bridge - 540-291-1000
Fort Valley Stable - 299 S. Fort Valley Rd. Fort Valley - 888-754-5771
Highlander Horses - 5197 Reliance Rd. Front Royal - 540-636-4523
Hoofbeats Therapeutic Riding Center - 20 Liberty Lane, Natural Bridge - 540-291-4663
Hunter's Edge Horse Farm - 10207 Rawley Pike, Hinton - 540-867-5999
JBIT Ranch - 1674 Summit Point Rd. Berryville - 540-955-4099
Keezlenutten Farm - 3223 Caverns Drive, Keezletown - 540-269-2227
Mountaintop Ranch - 1030 Mountaintop Rd. Elkton - 540-298-9542
River Bend Stables LLC - 5639 Thomas Spring Rd. Bridgewater - 540-828-3172
River's Bend Guest Ranch Quarter Horses - 397 Riversbend Rd., Stanley - 540-652-1816
Virginia Horse Center - PO Box 1051 - Lexington - 540-463-2194
Live Music Harrisonburg VA
Catering in the Shenandoah Valley
The Shenandoah Connection network consists of a continually increasing list of small business people as well as musicians and artists in Virginia, West Virginia and the surrounding states.
One goal of the Shenandoah network is to open up great opportunities for small business and the artists. Musicians are now able to showcase their work and communicate with other musicians with the help of Mark Barreres and the Web site, www.ShenandoahMusic.com.
"With ShenandoahConnection.com, I cross promote with artists and business people to make things happen," says Barreres. "We are a full service Web site promotion and marketing firm located in the Shenandoah Valley of Virginia. Whether it's Web site promotion, development, design or consulting, we can help you get the results you expect."
The Web site also promotes venues, such as Rebecca's Place in Martinsburg WV, where local musicians can earn money and get exposer by playing for a live audience. The Rebecca's Place House Concerts do not have an admission fee, but a hat is passed around the audience for donations, and all proceeds go to the musician.
The establishment of house concerts is one example of what Barreres means when he expresses his desire for the Shenandoah network to allow people to come together rather than to compete. "We are going to help each other become successful," he says.
In addition, Barreres is involved with Americana Rhythm Magazine, www.americanarhythm.com, which showcases music of the Shenandoah Valley, Central Virginia, the Blue Ridge and West Virginia. When people advertise with Americana Rhythm they support the musical talent from these areas.
Shenandaoh Connection works with The Rocktown Referral Group in Harrisonburg VA which was established to assist local businesses in growing their customer base, sharing ideas on marketing, and to share contacts to help grow and develop each other's business. www.rocktowngroup.com
Says Barreres: "The Web site www.ShenandoahConnection.com is helping to change the way people think about the Internet in the Shenandoah Valley and beyond. It's all about networking."
---
HERE IS WHAT SOME OF OUR SPONSORS ARE SAYING!


Shenandoah Connection you are the BEST Biz2Biz Networking Service in the Valley! Thanks for all your help you are always there for us. - Rafael Caballero
Information Network Associates is an Information Technology consulting company, dedicated to helping the small businesses with all their computer and network support needs.
---
We've worked with Mark for about 3-4 months now and he delivers WAY MORE than he promises...

Our investment paid itself back in less than 24 hrs. Yeah - I said ONE DAY!! In the past 3-4 months, Mark's work with us has led to huge boosts in search engine traffic, calls, and more importantly... SALES!! Lots of them. We've yeilded 40-50 times our investment is about 90 days (and counting)

If you are new to this group, take our word for it... Get involved - its worth it. If we can help any of you, let us know... Team play is what makes this work...

Trae Taylor
President
Peak Incentives, Inc.
www.peakincentives.com
---
"Ths Shenandoah Connections helped us with our first Savor the Valley Fall Festival by putting us in touch with potential vendors that we otherwise would not have known about. Mark Barreres provided musical entertainment for that same event and it was terrific! I look forward to working with Shenandoah Connections again!!" - Amy Proctor from Shenandoah Caverns & American Celebration
---
"FYI-Our Business has improved & we are finally being found on search engines, Since working with Shenandoah connection & Mark. No other advertising has been so effective for us - ever. Mark has also been greatly helpful with our web site and is always available for suggestions & help. The ability to be able to link with others in the Valley & our specific area is a great concept & asset. I hope more folks will join the "Connection"! Fuller House Inn in Winchester VA" - Debra
---

K. C. Cammer
Winchester VA Real Estate Consultant
"Special Thanks to Shenandoah Connection for getting our Real Estate Agents in the top postions on the search engines, you guys are the best! I highly recommend Shenandoah Connection! - K. C. Cammer
Virginia Real Estate Group of Keller Williams Realty Winchester VA

"Making Home Sales Happen"
Keller Williams Realty 611 W.Jubal Early Drive#A Each Office Independently Owned & Operated
Winchester Va Real Estate
---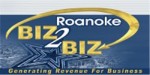 You and your crew have done a wonderful job, and we really appreciate the labor you guys have done to put us on the map by connecting us with clients and customers both online and off line. Keep up the good work - you are always doing great things to improve your service. You are doing an outstanding job on accomplishing our goals, and we appreciate your labors." Ira Roanoke Biz 2 Biz
---
Charlottesville Piano
Serving Charlottesville and The Shenandoah Valley for over 3 generations.
Dear Shenandoah Connection,
"You have made me smarter; literally raised my IQ 10 points! In our Virginia-based business, we not only sell pianos, we move them as well. Now, we have a really nice Web site that advertises our pianos and services, but we lacked the online coverage in Harrisonburg and throughout "the Valley". While our Web site was there, no one in this territory was finding our business by searching online because our site simply didn't show up as a search result on the first couple of pages. And we wanted to be on the first page of Google results for the search terms pianos Harrisonburg and piano movers Harrisonburg as well as all other communities in Western Virginia. Mark Barreres of Shenandoahconnection.com told me that he could make that happen...for a price. I'm a skeptic, but I also knew that for the fairly low price it would cost me for a year of placement, I could recoup the cost and more with just a few new customers. So, we took what for us was a big risk of being taken by another web guy, and I placed the ad. I was astounded with the results. #1 on Google for both searches! And what's more, within two days of contracting for the ad, I received a piano move order from a customer that was large enough to pay for the ad immediately. In the first month, we added thousands of dollars worth of piano move orders that I can directly attribute to our ad and new piano customers from new territories are presenting themselves to us weekly. Now several months later, we have advertised further with Shenandoahconnection.com affiliated Web pages." - Randolph Byrd, Charlottesville Piano.
634 Rio Road W
Charlottesville, VA 22901
Tel:434-296-8886 - Fax:434-296-8890
---
Americana Rhythm Magazine
We would like to thank Mark Barreres from www.ShenandoahMusic.com and
www.ShenandoahConnection.com for helping Americana Rhythm Magazine with online off line promotion.
Greg Tutwiler
---
Legitimate Home Jobs
We were amazed that this site started coming up on the search engines within two weeks of the launch of the site! Thank you Shenandoah Connection! - Lori
---
The Shenandoah Connection Network
Networking The Shenandoah Valley and Beyond!
Virginia Search Optimization company
Getting a professional website geared toward your target audience is
what the The ShenandoahConnection can do for you! Our desire it to help businesses
and individual clients establish or maintain a professional presence on the World Wide Web. Website Design with Promotion
Web Design Shenandoah Valley - Online Marketing Shenandoah Valley - FREE Advertising Shenandoah Valley - Shenandoah Valley Business Solutions - Shenandoah Valley Business Directory - Winchester VA Business Directory - Martinsburg West Virginia Business Directory - Worldwide Business Networking - Shenandoah Valley Internet Marketing - Start Your Own Business Shenandoah Valley - Start Your Own Business Martinsburg WV - Free Advertising Winchester VA - Free Classifieds Winchester VA - Shenandoah Valley Real Estate Deals - Short Sales Shenandoah Valley - Foreclosure Shenandoah Valley - Harrisonburg VA Electric Scooters - Shenandoah Valley Electric Scooters - Virginia Discount Scooters
Advertise Shenandoah Valley Business - Business Networking - Domain Names - Hosting Plans - Espaņol - Grassroots Marketing - Gifts, Promotional Products - Pop Marketing Design - Promotional Products - Printed Tee Shirts - Radio Advertising - Search Engine Optimization Marketing - Signs and Graphics - Shenandoah Valley Best - Shenandoah Valley Business Marketing - Virginia Business Networking - Virginia Classifieds - Voice Overs - Shenandoah Web Hosting - Web Promotion - Shenandoah Valley Web Site Design - VA Web Design Development - Business Partners - Creative Web Design
How Will People Find Your Website?
First Page of Google
If you have any ideas, comments, suggestions or would like to work on a project with
us please do not hesitate to call 540-984-8190
Business and Arts Networking USA
Shenandoah Valley Virginia online guide to information about small business arts networking, local events in the beautiful Shenandoah Valley of Virginia and West Virginia and beyond. Shenandoah Valley of Virginia - Website Promotion by Shenandoah Connection
Horses of The Shenandoah Valley
Find horseback riding and horse sales in the Shenandoah Valley