The wines of Virginia
This page is brought to you by www.VABusinessNetworking.com
Many folks don't realize this, but Virginia has been producing some of the best tasting wines in the country for over 300 years. In fact, we are now able to compete with some of the very best Vineyards on a national and international level. Why not contact one of the Vineyards listed below to set up a tour of their winery, taste some excellent samples, and see why Virgnia is fast becoming one of the premier states for great tasting wines.


Host a Wine Tasting Party Soon!

Virginia Wine Tastings - Wine Tasting Parties in VA

A Wine Tasting Party is an ideal way to get friends and family together to learn about wine and experiment with new or unusual varietals. Whether you are merely pairing wines with specific cheeses, or doing a vertical or horizontal tasting, you are sure to notice new nuances in both red wines and white wines as a result of the focused tasting.

Professionally trained and experiences wine experts will guide and entertain
your guests. Over 25 years experience - Virginia Vineyard Weddings
Contact our Sommelier today to arrange for your own tasting: 540 249 3209 - Shenandoahwines@gmail.com
Virginia family-owned wineries are changing people prescription of wine making in Virginia. VA wines are more and more being crafted from 100% estate-grown vineyards and as the vines mature, we are experiencing the changing expression of the vineyard from vintage to vintage. In the winery, artisan wine making techniques prevail, and aging takes place as we savor the taste of these complex wines from VA.

Abingdon Vineyard & Winery
Abingdon, Virginia
540-623-1255

Afton Mountain Vineyards
Afton, Virginia
540-456-8667
AmRhein Wine Cellars
Bent Mountain, Virginia
540-929-4632
Hill Top Berry Farm & Winery
Nellysford, Virginia
804-361-1266
Autumn Hill Vineyards/Blue Ridge Winery
Stanardsville, Virginia
434-985-6100
Hillsborough Vineyards
Purcellville, Virginia
Phone: 540-668-6216
Barboursville Vineyards and Historic Ruins
Barboursville, Virginia
540-832-3824

Horton Cellars Winery/Montdomaine Cellars
Gordonsville, Virginia
540-832-7440
Belle Mount Vineyards
Warsaw, Virginia
Phone: 804-333-4700 or
1-800-335-5564
Hummel Vineyards
Montross, Virginia
Phone: 804-493-1554
Blenheim Vineyards
Charlottesville, Virginia
Phone: 434-293-5366
Ingleside Plantation Vineyards
Oak Grove, Virginia
804-224-8687
Bloxom Vineyard & Winery
Bloxom, Virginia
Phone: 757-665-5670
James River Cellars
Glen Allen, Virginia
804-550-7516
Boundary Rock Farm & Vineyard
Willis, Virginia
540-789-7098

Jefferson Vineyards
Charlottesville, Virginia
434-977-3042
Breaux Vineyards
Hillsboro, Virginia
800-492-9961, 540-668-6299
Keswick Vineyards
Keswick, Virginia
Phone: 434-244-3341
Burnley Vineyards & Daniel Cellars
Barboursville, Virginia
540-832-2828
King Family Vineyards/Michael Shaps Wines
Crozet, Virginia
434-823-7800
Cardinal Point Vineyard & Winery
Afton, Virginia
540-456-8400
The Kluge Estate Winery & Vineyard
Charlottesville, Virginia
434-984-4855
Château Morrisette
Floyd, Virginia
540-593-2865
Lake Anna Winery
Spotsylvania, Virginia
540-895-5085
Christensen Ridge
Madison, Virginia
540-923-4800
Linden Vineyards
Linden, Virginia
540-364-1997
Chrysalis Vineyards
Middleburg, Virginia
540-687-8222
Lost Creek Winery
Leesburg, Virginia
Cooper Vineyards
Louisa, Virginia
540-894-5253
Loudoun Valley Vineyards
Waterford, Virginia
540-882-3375
Davis Valley Winery & Vineyard
Rural Retreat, Virginia
Phone: 276-686-8855
Mountain Cove Vineyards & Winegarden
Lovingston, Virginia
804-263-5392
Deer Meadow Vineyard
Winchester, Virginia
540-877-1919
Naked Mountain Vineyard
Markham, Virginia
540-364-1609
Dominion Wine Cellars
Culpeper, Virginia
540-825-8772
North Mountain Vineyard & Winery
Maurertown, Virginia
540-436-9463
Dye's Vineyard
Honaker, Virginia
(276) 873-4659
Oak Crest Vineyard & Winery
Dahlgren, Virginia
540-663-2813
Farfelu Vineyard
Flint Hill, Virginia
540-364-2930
Oakencroft Vineyard & Winery
Charlottesville, Virginia
434-296-4188
Fincastle Vineyard & Winery
Fincastle, Virginia
540-591-9000
Oasis Winery
Hume, Virginia
540-635-7627, 800-304-7656
First Colony Winery
Charlottesville, Virginia
Toll-free 877-979-7105, or 434-979-7105
Old House Vineyards
Culpeper, Virginia
540-423-1032
Gray Ghost Vineyards
Amissville, Virginia
540-937-4869
Peaks of Otter Winery
Bedford, Virginia
540-586-3707
Grayhaven Winery
Gum Spring, Virginia
804-556-3917
Pearmund Cellars
Broad Run, VA 20137
540-347-3475
Guilford Ridge Vineyard
Luray, Virginia
540-778-3853
202-554-0333 (DC)
Piedmont Vineyards
Middleburg, Virginia
540-687-5528
Hartwood Winery
Fredericksburg, Virginia
540-752-4893
Prince Michel & Rapidan River Vineyards
Leon, Virginia
800-869-8242
800-800-WINE (suites & restaurant)
Hickory Hill Vineyard
Moneta, Virginia
540-296-1393
Rappahannock Cellars
Huntly, Virginia
540-635-9398
Hidden Brook Winery
Leesburg, Virginia
703-737-3935
Rebec Vineyards
Amherst, Virginia
804-946-5168
Highlands Harvest Vineyard & Farm Winery
Castlewood, Virginia
276-762-7546
Rockbridge Vineyard
Raphine, Virginia
540-377-6204
Rose River Vineyards & Trout Farm
Syria, Virginia
540-923-4050
Rogers Ford Farm Winery
Sumerduck, Virginia
540-439-3707
Sharp Rock Vineyards
Sperryville, Virginia
540-987-9700
Shenandoah Vineyards, Inc.
Edinburg, Virginia
540-984-8699
Smokehouse Winery
Sperryville, Virginia
540-987-3194
Stillhouse Vineyards
Hume, Virginia
Phone: 540-364-1203
Stone Mountain Vineyards
Dyke, Virginia
804-990-WINE
Stonewall Vineyards & Winery
Concord, Virginia
804-993-2185
Swedenburg Estate Vineyard
Middleburg, Virginia
540-687-5219
Tarara Vineyard & Winery
Leesburg, Virginia
703-771-7100
Tomahawk Mill Winery
Chatham, Virginia
804-432-1063
Unicorn Winery
Amissville, Virginia
540-347-7069
Valhalla Vineyards
Roanoke, Virginia
540-725-WINE
Veramar Vineyard
Berryville, Virginia
540-955-5510
Veritas Vineyards & Winery
Afton, Virginia
540-456-8000
Villa Appalaccia Winery
Floyd, Virginia
540-593-3100
Waterford Vineyards
Waterford, Virginia
540-882-9073
White Hall Vineyards
White Hall, Virginia
434-823-8615
Williamsburg Winery Ltd. & Gabriel Archer Tavern
Williamsburg, Virginia
757-258-0899
Willowcroft Farm Vineyards
Leesburg, Virginia
703-777-8161
Windham Winery
Hillsboro, Virginia
540-668-6464
Wintergreen Winery
Nellysford, Virginia
434-361-2519
Shenandoah Valley Wines
Shenandoah Vineyards and Wineries
The wines of The Shenandoah Valley of Va
---
Shenandoah Valley Catering Services
Virginia Catering, Banquet and Wedding Services
Shenandoah Connection works with many of Shenandoah Valley wedding venues for small and large weddings and catered special events such as corporate retreats, conferences & receptions. 540-249-3209
Seasoned Gourmet impeccable service, attention to detail and careful crafting of fresh gourmet foods has helped to distinguish us from our competition and placed us at the forefront of today's culinary experience.
Whether planning a corporate event, wedding, holiday party or social occasion of any kind, We impress the most demanding clientel with extraordinary menu concepts, courteous and professional staff and a wide range of services. Our goal is to satisfy even the most discriminating palates and make any occasion memorable- beyond your expectations.
Call - 540 736-4099
Weddings - Corporate events - Special Events - Wine Tastings - Local Vineyards - Four Star
Shenandoah Valley Wines - Affordable Virginia Weddings - Affordable Shenandoah Valley Weddings - Washington DC Wine Tastings - Virginia Vineyards - Northern Virginia Catering - Virginia Vineyard Weddings - Corporate Catering Virginia - Event Planning Virginia - Washington DC Metro Catering - Washington DC Metro Wine Tastings
To Learn how to get your Vineyard Link on this page please call: 540-984-8190
---
Shenandoah Valley Weddings
ShenandoahWeddings.org is fast becoming the Top Wedding Planning Web Site to help brides and grooms plan weddings in The Shenandaoh Valley. We are looking to work with the best and most creative, wedding photographers, wedding ceremony locations, honeymoon planning links, wedding caterers, disc jockeys, wedding flowers, wedding consultants, limousine services, bridal shops, tuxedo rental stores, gift registry, live music and wedding bands, reception sites and venues, and more...
Your wedding day should be a once in a lifetime
experience. Let us be of help to you...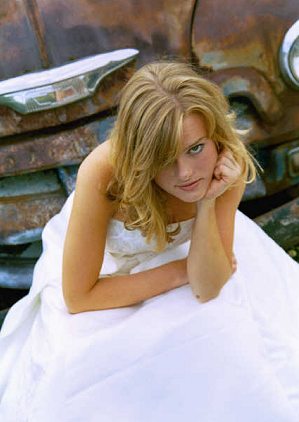 Photo by Luminage Photography
Two very creative women that capture the romance, beauty
and full range of emotions in Wedding Photo Photography.
Shenandoah County VA Wedding Photography - Winchester VA Wedding Photography
Woodstock VA Wedding Phtography - Luray VA Wedding Photography
Front Royal VA Wedding Photography
Accommodations - Bridal - Cakes - Carriages - Caterers - Decorations - Shenandoah Valley DJ's - Florists - Formal Wear - Honeymoon Planning - Invitations, Wedding Favors Supplies - Jewelry - Jewelers - Locations - Lodging - Makeup Consultants - Massage - Musicians - Photographers - Planners & Consultants - Rentals - Transportation - Shenandoah Valley Travel Agents - Wedding Cake Toppers - Wedding Planners - Shenandoah Valley Video Productions - Shenandoah Valley Fine Wedding Cake Bakers - Shenandoah Valley Wine Tastings - Wedding Venues
Destination Wedding Photographer - Atlanta Corporate Photographer - East Coast Photojournalism
High Quality Wedding Photography - West Coast Wedding Photographer
High Quality Wedding Photography - Atlanta Wedding Photographer
Atlanta GA Wedding Photography - Dahlonega GA Photography
West Coast Wedding Photographer
---
Virginia Musicians For Hire
~folk, blues, jazz, swing, acoustic rock and bluegrass~
Folk, Blues, Bluegrass, Rock, Jazz, Swing and more...

ShenandoahMusic.coms' growing list of network musicians
will perform at your home, office, weddings or festivals. more info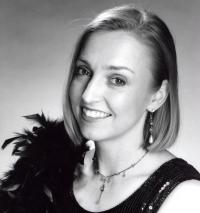 ShenandoahMusic.coms' musicians are interested in helping get new music venues off the ground in the Shenandoah Valley. If you can use some help from us with finding musicians or promoting your music venue call Mark at 540-984-8190
The website that is helping to change the way
people think about the Internet - It's all about networking...
540-984-8190 - 703-722-6012 - Powered by GrassRoots Networking
Arts and Events in Virginia and West VA

Art from The Shenandoah Valley - Shenandoah Valley Arts and Crafts - Bluegrass in The Shenandoah Valley - Business Marketing Shenandoah Valley - Chords and Lyrics - Shenandoah Valley Photography - Shenandoah Valley Weddings - Musical Instrument Dealers Shenandoah Valley - Musicians Services - Virginia Folk Musicians - Music Instruction Shenandoah Valley - Virginia Recording Studios - Shenandoah Valley Wines - Virginia Film Festival - Things to do Shenandoah Valley - Shenandoah Valley Business and Arts Sponsors - Virginia Vacations - Shenandoah Valley Hotels - Shenandoah Valley Forums - Virginia House Concerts - Shenandoah Valley Travel Questions - Harrisonburg VA Business Networking - Virginia Business Networking - Our YouTube Page - Upcoming Stars - USA Musician - Shenandoah Valley - Writers Shenandoah Valley - Worldwide Business Networking - Washington DC Blues Jams
ShenandoahMusic.com featured in West Virginia
Executive Magazine. Read Here
---
Shenandoah Valley's online guide to small business, arts, non-profits, and local events in the beautiful Shenandoah Valley of Virginia.
The Shenandoah Virginia Connection
Small Business - Arts - Tourism - Advertising
by ShenandoahConnection.com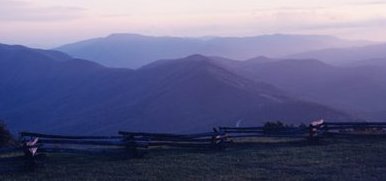 Photo by Gene Taylor

Online Advertising - Website Promotion
Search Engine Positioning - Business and Art Networking
The vision of the ShenandoahConnection is to provide community focused business networking online and offline. The strategy is to provide a platform for Networking by bringing together the best and the brightest regionally and making them available to the global market.
Albemarle County VA - Augusta County VA - Clarke County VA - Frederick County VA - Page County VA - Rockbridge County VA - Rockingham County VA - Shenandoah County VA - Warren County VA - West Virginia Shenandoah Valley Travel - Shenandoah Valley Advertising - Shenandoah Valley Arts - Shenandoah Valley Business Advertising - Shenandoah Valley Business Marketing - Shenandoah Valley Business Networking - Shenandoah Valley Website Promotion and Marketing - Shenandoah Valley Search Optimization - Cooperative Marketing

Getting connected to our growing network
will give an edge over the competition.
With the current pace of technological change and the rapid growth of high speed access to the World Wide Web, advertising online with Shenandoah Connection is your best choice for reaching a the fast growing market place in the Shenandoah Valley and beyond.
What can the Shenandoah Connection do for you? Its simple. When someone logs onto the internet to find a service or product located in the greater Shenandoah Valley what do they do? They go to google, yahoo, msn or other the major search engines. Shenandoah Connection has the expertise to set up your business and/or website so that you come up at the top of the list. This means that the majority of internet searches will be directed straight to YOUR business.
---
HERE IS WHAT SOME OF OUR SPONSORS ARE SAYING!
Shenandoah Connection you are the BEST Biz2Biz Networking Service in the Valley!
Thanks for all your help you are always there for us.
You're Full-Time IT Department For Your Part-Time Budget
Information Network Associates is an Information Technology consulting company, dedicated to helping home users and small businesses with all their computer and network support needs.
---
Thank you! ShenandoahConnection.com
I was just looking at some webstats for the Huffman Trailer Sales site. Jan was the best month we've had and Feb. is already almost as good! You're doing some great work for us, thank you.
Mark D. Huffman
540) 421-1670 mobile
www.huffmantrailers.com
---
The Fuller House Inn of Winchester VA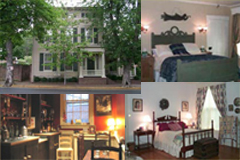 "FYI-Our Business has improved & we are finally being found on search engines, Since working with Shenandoah connection & Mark. No other advertising has been so effective for us - ever. Mark has also been greatly helpful with our web site and is always available for suggestions & help. The ability to be able to link with others in the Valley & our specific area is a great concept & asset. I hope more folks will join the "Connection"! Fuller House Inn in Winchester VA" - Debra
---
I just wanted to take a minute to let you know I clearly see the results you created, directing traffic to my sites by way of your SEO work. You've done a great job optimizing my web presence as well. My websites are up on the search engines and in many cases right at the top. This has lead to a substantial increase in leads for both my fortbelvoir-realestate.com and quantico-realestate.com real-estate websites. I truly appreciate the time and effort you put in and your constant re-evaluation and targeting of key words which will keep my web presence high.
Northern VA Real Estate
Susan Borrelli - Long & Foster - 8971B Ox Road - Lorton, Virginia 22079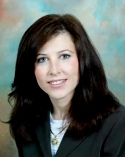 Weichert, Realtors
9299 Old Keene Mill Rd.
Burke, Virginia 22015
My understanding of the local real estate market, vast industry knowledge, strong negotiating skills and hard work ethic are of great benefit to each and every client I serve. So, if you are seeking to buy or sell a home and want an experienced realtor who believes in delivering results through professionalism and integrity, then give me a call today
Ft. Belvoir Real Estate - Historic Fort Belvoir is a beautiful installation with a unique and complex network of special services and amenities to military families. Surrounding this area is a host of other family-friendly residential communities that feature attractive homes at all price levels.
Quantico Real Estate - Virginia in Prince William County is best known as the home of the Marine Corps Base Quantico, "The Crossroads of the Marine Corps" and one of the largest Marine bases in the world. Located in a picturesque setting about thirty miles from Washington, DC, the rich military history of Quantico is something that all residents are proud of. MBC Quantico is a major Marine Corps training base, covering nearly 100 square miles.
Alexandria VA Real Estate - Arlington VA Real Estate - Capitol Hill VA Real Estate - Cleveland Park VA Real Estate - Clifton VA Real Estate - Fairfax VA Station Real Estate - Falls Church VA Real Estate - Great Falls VA Real Estate - Fort Hunt VA Real Estate - Georgetown VA Real Estate - Kalorama VA Real Estate - Lorton VA Real Estate - Mclean VA Real Estate - Mount Vernon VA Real Estate - Springfield VA Real Estate - Vienna VA Real - Oakton VA Real Estate - Old Town Alexandria VA Real Estate - Estate - Woodley Park VA Real Estate - BNI VA Foreclosures - Washington DC Metro Real Estate
---
You and your crew have done a wonderful job, and we really appreciate the labor you guys have done to put us on the map by connecting us with clients and customers both online and off line. Keep up the good work - you are always doing great things to improve your service. You are doing an outstanding job on accomplishing our goals, and we appreciate your labors." Ira Roanoke Biz 2 Biz
---
Charlottesville Piano
Serving Charlottesville and The Shenandoah Valley for over 3 generations.
Dear Shenandoah Connection,
"You have made me smarter; literally raised my IQ 10 points! In our Virginia-based business, we not only sell pianos, we move them as well. Now, we have a really nice Web site that advertises our pianos and services, but we lacked the online coverage in Harrisonburg and throughout "the Valley". While our Web site was there, no one in this territory was finding our business by searching online because our site simply didn't show up as a search result on the first couple of pages. And we wanted to be on the first page of Google results for the search terms pianos Harrisonburg and piano movers Harrisonburg as well as all other communities in Western Virginia. Mark Barreres of Shenandoahconnection.com told me that he could make that happen...for a price. I'm a skeptic, but I also knew that for the fairly low price it would cost me for a year of placement, I could recoup the cost and more with just a few new customers. So, we took what for us was a big risk of being taken by another web guy, and I placed the ad. I was astounded with the results. #1 on Google for both searches! And what's more, within two days of contracting for the ad, I received a piano move order from a customer that was large enough to pay for the ad immediately. In the first month, we added thousands of dollars worth of piano move orders that I can directly attribute to our ad and new piano customers from new territories are presenting themselves to us weekly. Now several months later, we have advertised further with Shenandoahconnection.com affiliated Web pages." - Randolph Byrd, Charlottesville Piano.
634 Rio Road W
Charlottesville, VA 22901
Tel:434-296-8886 - Fax:434-296-8890
---
Americana Rhythm Magazine
We would like to thank Mark Barreres from www.ShenandoahMusic.com and
www.ShenandoahConnection.com for helping Americana Rhythm Magazine with online off line promotion.
Greg Tutwiler
---
We are powered by Virginia Business Networking
It's all about getting Virginia Businesses Networking
VABusinessNetworking.com is an exciting new Virginia business networking community serving Virginia businesses and professionals. VABusinessNetworking.com is a place where VA business people can meet, network and grow their businesses.
VABusinessNetworking.com is for you if...

You want to promote your business to a larger audience.

You've been rejected by your local networking chapter because they already have someone in your line of work.

You want to build strategic business relationships with like-minded Virginia Business professionals.

You need to boost your search engine marketing efforts and increase your online presence through targeted marketing to the Virginia and beyond.

The VaBusinessNetworking provides you with a platform to communicate with professionals and potential customers using our powerful networking tools to grow your business. We offer you a FREE listing in our selection of experts completely free of charge...

We help build and support online business communities. We partnership with other business organizations. We don't need sophisticated technology and infrastructure to build our online communities, we just seek and find honest hearted team players to work with. powered by GrassRoots Networking
VABusinessNetworking.com is leading the way for Virginia Business to take advantage of online business networking. We are here to support many business networking groups and speed networking events. We provide powerful LOW COST online marketing tools that generate results for your business in Virginia and beyond.

Free Advertising For Virginia Business
Virginia Free Classifieds - Feel FREE to use our fast and FREE Virginia Classifieds and Bulletin Boards. Post a message, start a discussion, chat... POST YOUR: Announcements - Events - For Sale - News Items, Post your music show. Start Networking with others in the Shenandoah Valley and more.
Charlottesville Virginia Classifieds - Virginia Farm Classifieds - Richmond Virginia FREE Classifieds - Roanoke Virginia FREE Classifieds - Shenandoah Valley Classifieds - Virginia Trade Or Give Away Classifieds
Charlottesville VA Business Networking - Fairfax Business Networking - Harrisonburg VA Business Networking - Loudoun County VA Business Networking - Richmond VA Business Networking - Roanoke VA Business Networking - Shenandoah Valley Business Networking - Winchester VA Business Networking
Counties of Virginia - Virginia FREE Classifieds - Virginia Government - Jobs in Virginia
Quick Facts - Bureau of the Census - U.S. Small Business Advisory - Made in Virgina
Virginia Business Networking Forum - Washington DC Business Networking
Thinking outside the box? Then call anytime at 540-984-8190
Become one of our Strategic Partners.