Luray Va Real Estate - Whether you are just surfing and only have a passing interest in real estate or are an anxious buyer that is ready to move, my hope is that you find this website useful and easy to navigate. I have included my property listings. Additionally, you can search all of the MLS (Multiple Listing Service - the most comprehensive collection of listings used by Realtors) by clicking on the "Search MLS" button on the left. You'll also find other useful information such as online resources for buyers and sellers as well as a loan calculator and numerous useful links. Homes and Land for Sale in The Shenandoah Valley

Lonnie Phillips
235 South Street
Front Royal, va 22630
Avery Hess Realtors
Phone 540-270-7842

Avery Hess Realtors


235 South St Front Royal, VA 22630

We are looking to list another Luray Virgina Real Estate Agent
on the ShenandoahConnection Network. Call 540-984-8190
"Special Thanks to Shenandoah Connection for getting our Real Estate Agents in the top postions on the search engines, you guys are the best! I highly recommend Shenandoah Connection! - K. C. Cammer
Virginia Real Estate Group of Keller Williams Realty Winchester VA
Page County VA Real Estate - Shenandoah County VA Real Estate
Warren County VA Real Estate - Shenandoah Valley Real Estate
Shenandoah Valley Home Loans - For Sale by Owner - Homes for Rent - Virginia Title Insurance - Virginia Relocation - Shenandoah Valley Real Estate - Shenandoah Valley Contractors - Shenandoah Valley Movers
Shenandoah Valley Commercial Real Estate

Leon K. McCray
Commercial Real Estate, Land Development &
Business Sales Specialist

540-667-7071 (Business)
540-335-1528 (Cell)
877-667-7071 (Toll Free)
540-667-9796 (Fax)
540-459-4222 (Fax) Woodstock
List your Luray Virginia Real Estate Service with us!
Call 540-984-8190 Today.
---
Bed and Breakfasts of The Shenandoah Valley
Romantic Bed and Breakfast Luray VA
Elope to Virginia...South Court Inn makes it easy, elegant and affordable!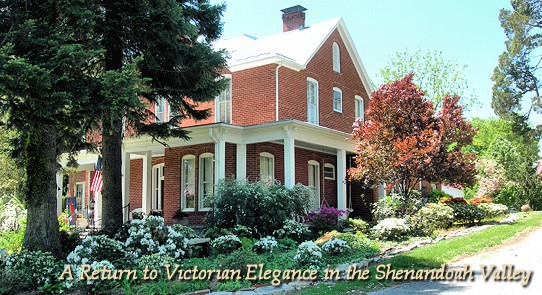 Elegant elopements in Luray Virginia, small private weddings and vows renewal ceremonies at a great "high" Victorian bed and breakfast.

"Say I Do, without Much Ado!" Get married at South Court Inn as the Washington Post Sunday Source suggested in Oct 06!. Elope in Virginia
Our Special Intimate Wedding Package at South Court Inn is designed to take care of all the little details for you. We will have an officiator awaiting you at our location. - You will need to obtain a Virginia Marriage License prior to the ceremony.

Celebrate your promotion with a Romantic Getaway Luray VA at South Court Inn!
Three special packages for Eloping to Elegance in Luray, VA.

South Court Inn caters to couples...pass it on! - www.southcourtinn.com/

Get Out of the Dog House at South Court Inn! She'll love it...and you. www.southcourtinn.com/doghouse.html

Woo her with a great Anniversary Getaway in Virginia at South Court Inn. They cater to couples!

Wow her with a great Anniversary Celebration off Skyland Drive in the cottage at South Court Inn!
Virginia Anniversary Getaway - Anniversary Getaway Virginia - Get Married in Virginia, - Historic Bed and Breakfast Luray - Luray Bed and Breakfast - Luray B&B - Romantic Getaway Page County VA - Spa Getaway VA - B&B Massage - Massages B&B Spa - B&B Near Luray Caverns - B&B Off Skyline Drive - Shenandoah Valley B&B - Shenandoah Valley Bed and Breakfast - Shenandoah Valley Inn - Luray Inn - B&B Near Shenandoah National Park - Spa Package Luray VA - Wedding package VA - Anniversary Package VA - Romance Package VA
Drop your robe and your stress with a spa getaway at South Court Inn! www.southcourtinn.com/bodyandspirit.html
---
Luray VA Business and Arts Networking
Live Music For Your Events in Luray VA
by ShenandoahMusic.com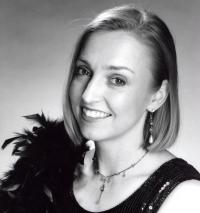 Jazz, Folk, Blues, Bluegrass, Rock, Swing and more.
ShenandoahMusic.coms' growing list of network musicians will perform at your home, office, weddings, anniversaries or festivals. more info
ShenandoahMusic.com thank you so very much for your musicians services at our event! Everyone loved the music and you were constantly praised. What great music! We are so happy to have found you and thank you for putting on a great selection of music for our guests. Thank you for being so flexible, as well. You added so much to the event! Thank you again for everything. - Sarah, Charlie McBride Associates
Small Business and Arts Networking - Shenandoah Valley Tourism - Shenandoah Valley Business Advertising - Shenandoah Valley Business Marketing - Shenandoah Valley Business Networking - Business Marketing - Shenandoah Valley Search Optimization - Virginia Business Networking

by Shenandoah Valley's Web Connection
www.ShenandoahConnection.com
Our Vision is to change the way people think about the internet. We provide community focused networking to the many communities both online and offline. We provide a platform for networking by offering memberships to our service and through advertising strategies. We strive to bring together the best of every industry in the region and introduce them to our members and viewers through our family of web sites. Learn More
Member of the Rocktown Referral Group - Harrisonburg VA Business Networking
Shenandoah Connection featured in West Virginia Executive Magazine. Read Here
Shenandoah Valley Arts
The new Shenandoah Arts input your reflections, ideas, comments and links. Shenandoaharts.com has been especially established to provide a gathering place for arts people in the Shenandoah Valley to congregate and network.
Shenandoaharts.com the first cohesive art website dedicated entirely to the arts and happenings in the Shenandoah Valley and West Virginia. Since there are so many wonderful artists and galleries working and thriving in Shenandoah it seems necessary to have a place where interested folks can read about what's coming out, reviews of shows, and general musing about the Shenandoah art scene. This websites FREE Posting Board is definitely be a place show off your work and connect with other artists. ShenandoahArts.com gives people an opportunity to discuss and create a dialogue about things that intrigue them. Hopefully it will better unite the diversified Shenandoah Valley art community as well as muster up more interest in the arts. Shenandoah Valley Arts
Our suggestion is for artists to start
advertising outside the box!
Use these FREE forums : Art Councils and Artists Forum
Shenandoah Arts Blog - ShenValleyArtists Group
Artists Get Connected: Corporate Art by Commission
We are looking to partner with Web Designers, Web Marketers, Promoters and Internet Service Providers who think outside the box in Virginia and beyond - Call Mark Barreres at 540-984-8190
Albemarle County VA - Augusta County VA - Clarke County VA - Frederick County VA - Page County VA - Rockbridge County VA - Rockingham County VA - Shenandoah County VA - Warren County VA - West Virginia
Now you can keep up to date with what's happening
in Luray and the World on ShenandoahConnection.com
Page County VA Travel Questions - Forum
Page County Chamber - Visitor Information Center
46 East Main Street Luray, Virginia 22835
540-743-3915 540-743-4530 1-888-743-3915
Luray FREE Classifieds and Posting Boards
Read Guidelines - Our Free Message Boards
FREE Classifieds for Luray VA. were designed to encourage on line business opportunities in the Page County VA and beyond. You can use it to buy and sell automobiles, real estate for sale by owners, find renters and business people who understand the power of the Internet and much more. If you are in business, we ask you to give us a call and find out about our dramatic business networking groups that are starting to catch on in the state of Virginia. Call 540-984-8190
Warehouse Art Center / Luray VA - Luray Virginia Weddings
Luray Virginia / Tourist Information - Luray Va Computer Services
Wi-Fi Hot Spots in Luray VA
Public Internet Access in The Shenandoah Valley.
If you have any ideas, comments or suggestions please do not hesitate to call us
540-984-8190 or email us at: markb@shentel.net
---
HERE IS WHAT SOME OF OUR SPONSORS ARE SAYING!
"The Shenandoah Connections helped us with our first Savor the Valley Fall Festival by putting us in touch with potential vendors that we otherwise would not have known about. Mark Barreres provided musical entertainment for that same event and it was terrific! I look forward to working with Shenandoah Connections again!!" - Amy Proctor from Shenandoah Caverns & American Celebration
"FYI-Our Business has improved & we are finally being found on search engines, Since working with Shenandoah connection & Mark. No other advertising has been so effective for us - ever. Mark has also been greatly helpful with our web site and is always available for suggestions & help. The ability to be able to link with others in the Valley & our specific area is a great concept & asset. I hope more folks will join the "Connection"! Fuller House Inn in Winchester - Debra
Valley Ballooning of Woodstock VA
"Dear Mark, I wanted to take this opportunity to thank you and your staff for all the hard work and assistance with the website. You were certainly good to your word in getting our site listed on the front page of Google. And the best part is, it only took a couple of days! My business has already shown a marked increase, and I look forward to working with you in the coming years. Thanks again!" - Don
Charlottesville Piano
Serving Charlottesville and The Shenandoah Valley for over 3 generations.
Dear Shenandoah Connection,
"You have made me smarter; literally raised my IQ 10 points! In our Virginia-based business, we not only sell pianos, we move them as well. Now, we have a really nice Web site that advertises our pianos and services, but we lacked the online coverage in Harrisonburg and throughout "the Valley". While our Web site was there, no one in this territory was finding our business by searching online because our site simply didn't show up as a search result on the first couple of pages. And we wanted to be on the first page of Google results for the search terms pianos Harrisonburg and piano movers Harrisonburg as well as all other communities in Western Virginia. Mark Barreres of Shenandoahconnection.com told me that he could make that happen...for a price. I'm a skeptic, but I also knew that for the fairly low price it would cost me for a year of placement, I could recoup the cost and more with just a few new customers. So, we took what for us was a big risk of being taken by another web guy, and I placed the ad. I was astounded with the results. #1 on Google for both searches! And what's more, within two days of contracting for the ad, I received a piano move order from a customer that was large enough to pay for the ad immediately. In the first month, we added thousands of dollars worth of piano move orders that I can directly attribute to our ad and new piano customers from new territories are presenting themselves to us weekly. Now several months later, we have advertised further with Shenandoahconnection.com affiliated Web pages." - Randolph Byrd, Charlottesville Piano.
634 Rio Road W
Charlottesville, VA 22901
Tel:434-296-8886 - Fax:434-296-8890
---
Luray Virginia Business Advertising

The website that is helping to change the way
people think about the Internet in The Shenandoah Valley and beyond.
It's all about networking...
Website Promotion for Luray Virginia
Luray VA Web Design - Luray VA Web Hosting
Luray VA Website Promotion - Luray VA Business Networking
The Shenandoah Connection Network
Networking The Shenandoah Valley and Beyond!
Luray VA Search Optimization- submission company
search engine submission company
search Optimization company
Getting a professional website geared toward your target audience is
what the The ShenandoahConnection can do for you! Our desire it to help businesses and individual clients establish or maintain a professional presence on the World Wide Web.
How Will People Find Your Page County VA Website?
Page County Virginia Search Engine Optimization
Product marketing - website design and hosting for Shenandoah Valley Business- Shenandoah Valley Online Business Networking and Arts Magazine - Internet Advertising Business Networking - Search Engine Optimization - Shenandoah Valley online Business Networking and Arts Guide - Shenandoah Valley Online Business Marketing - VA Business Networking - West VA Business Networking
Online Promotion and Marketing Services - Page County VA Web Hosting
Radio Advertising Shenandoah Valley - Goats for Sale in Page County VA
Shenandoah Valley Business Networking
Shenandoah Valley Business Networking Directory
Shenandoah Valley Search Engine Optimization
Shenandoah Valley Search Engine Marketing
Real Estate in Page County Virginia
If you have any ideas, comments, suggestions or would like to work on a project with us please do not hesitate to call 540-984-8190 or email: markb@shentel.net
Our Objective is to foster and encourage creative partnerships
between business and the arts...
---
Powered by GrassRoots Business Networking
Collective Creative Marketing - Online Business Networking - Powered by Search Engine Optimization

GrassRoots Business Networking is a collective marketing method for like-minded business people
who understand the advantage of combining business networking with the power of search
engine optimization techniques.

GrassRootsNetworking.com builds online business relationships. We search for honest hearted
team players to work with. We partnership with other grassroots business organizations. About Us
GrassRoots Networking Forum
Online business networking forums, disussions on connecting
and creating grassRoots opportunities online and off line.
Business Opportunity - Inventions - GrassRoots Artists - GrassRoots Computer Services - GrassRoots Musicians - GrassRoots Web Promotion - Grassroots Farmers - Website Design - GrassRoots Web Promotion - GrassRoots Indie Filmmakers - GrassRoots Writers - GrassRoots Real Estate Services - GrassRoots Medical Innovations - GrassRoots Networkers - Website Design with Promotion - GrassRoots Forum - Espaņol - NC Business Networking - North Carolina Mountains - Long Island Biz 2 Biz - Long Island Web Design - Long Island Web Promotion - Long Island Internet Business Advertising - Shenandoah Valley - Shenandoah Valley Business Networking - USA Musicians - VA Business Networking - Website Promotion - GrassRoots Network - GrassRoots Web Hosting - Washington DC Metro Business Networking - USA Musicians - World News Links
Our Goal: Create a B2B Contact list of Team Players From Around World - Worldwide Business Networking
If you are looking for a GREAT hosting plan Call Rocco
from Luray VA Web Hosting - New Web Domain at: 847-514-8785
back to The Shenandoah Valley