Shenvalee Golf Resort
27 Hole PGA Golf Course - Driving Range - Practice Putting Green
P.O. Box 930.New Market, Virginia 22844
Reservations: (540) 740-3181
Virginia Golf Courses - Custom Made Golf Clubs
Golf Club Maker - Dynamic Golf Club Fitting - Golf Club Regripping - Golf Club Reshafting
Don Blankenship - Member of The Golf Clubmakers Association
.
KZ Golf Dealer in Virginia - KZG Dealer in Virginia - KZ Golf Dealer - KZG Dealer Gemini II Driver - GF460 Driver - Evolution Irons - KZG Game Improvement Clubs - Shenandoah Valley Golf Courses
Hey Don, I have improved my game with my new KZG irons and woods golf clubs" -
Chuck in Woodstock, VA
Virginia Golf Clubs - USA Golf Clubs - Best Golf Course of the World
Visit our many historic landmark buildings, antique shops, restaurants, specialty shops and arts & crafts displays will make for a memorable visit to New Market Va of Shenandoah County VA. Off this page you will find many things to do and see.
Accommodations in the New Market Virginia Area
Bed and Breakfasts - Inn's Bed & Breakfasts - Cabin Rentals Shenandoah - Woodstock VA - Woodstock Virginia House Rentals - Shenandoah Valley Vacation Rentals - Shenandoah Cabins - Shenandoah Hotels - Shenandoah Valley Hotels - Find Dining in The Shenandoah Valley - Weddings
Days Inn New Market
Quality Inn Shenandoah Valley
Things to do in New Market Virginia
Inn's Bed & Breakfasts
New Market Virginia Business Networking
by ShenandoahConnection.com
Call 540-984-8190
Our Members - Sign Up Here
New Market VA Classifieds
Member of the Rocktown Referral Group
Shenandoah Connection featured in Executive Magazine. Read Here.
---
New Market Town Office
9418 John Sevier Road - PO Box 58
New Market, VA 22844
(540) 740-3432 (p)
(540) 740-9204 (f)
New Market Area Chamber of Commerce
New Market Town Council meets every 3rd Monday of each month at 7:30 pm in the council chambers of the Arthur L. Hildreth, Jr., Municipal Building.
100 W Lee St New Market, VA
(540) 740-3212
Shenandoah County Virginia
Business Networking
---
New Market VA Real Estate - Shenandoah County VA Real Estate
In selecting an agent, look for someone who you can trust, who will be honest with you. The agent with the big numbers may or may not be the one for you.
Lonnie Phillips
235 South Street - Front Royal, va 22630

Avery Hess Realtors


235 South St Front Royal, VA 22630

Shenandoah Valley Home Loans - For Sale by Owner - Homes for Rent - Shenandoah Valley Contractors - Virginia Title Company - Virginia Relocation - Long Distance Moving Companies - International Movers - International Moving - Shenandoah Valley Movers - Foreclosure Bailouts in The Shenandoah Valley - Shenandoah Valley Real Estate
Bryce Mt VA Real Estate - Edinburg VA Real Estate - Mount Jackson VA Real Estate
Strasburg VA Real Estate - Woodstock VA Real Estate
List your Real Business with us!
Our Members - Sign Up Here
---
Whether you're on a shoestring budget, or you want the most extravagant wedding imaginable, ShenandoahWeddings.Org can offer a suitable wedding planner to cover your special day. We work closely with the best and most creative wedding photographers, honeymoon planners, caterers, musicians, florists, wedding consultants, limousine services, bridal shops, tuxedo rental stores, live music and wedding bands, reception sites and more.
Wedding Photography - Local Musicians - DJ Services
Catering - Limousine Services and more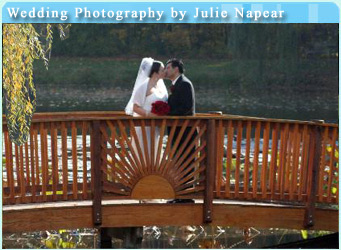 Wedding Photography in Winchester VA by Julie Napear
www.ShenandoahWeddings.org
Have ShenandoahWeddings.org help you find the best people to
work with in The Shenandoah Valley...
Pig Roasting Catering Services for New Market VA by Valley Pig Pickin'


We specialize in on-site "Carolina Style" whole hog pig pickin's, also known as pigs roasts, pig pulls and hog roasts. No matter what you call it, we do it best! More info.
by Josh Holloman 540-974-2844
---
Shenandoah Valley Wine Tastings - Wine Tasting Parties in VA
Wines of The Shenandoah Valley of Virginia Virginia Wines and Vineyards
Wineries and Vineyards
---
Highly Recommended Harrisonburg VA Dining and live music Experience
Dining in the Shenandoah Valley
Best Restaurant in Winchester Virginia
101 North Loudoun Street - Winchester, VA 22601
Centrally located on Winchester's Historic Walking Mall across from the
old Courthouse-Civil War Museum.

The Victorian Cast Iron Union Bank Building is being restored, as original in 1878. A true Historic Landmark of Winchester. The entry with its 20 foot high ceilings will offer a dining area. The rear extension is a true Authentic & Traditional British Pub in theme & decor!

Are you tired of NOT finding a true British and UK dining experience? Your search is over.
Shenandoah Valley Restaurants Reviews - Dining Harrisonburg VA - Dining Lexington VA - Dining Staunton VA - Dining Winchester VA - Shenandoah Valley Catering
---

261 Caverns Road
Shenandoah Caverns, Virginia 22847
Phone: 540.477.3115; FAX: 540.477.3011
Don't miss the "Savor the Valley Wine, Food & Craft Festival" held in September at Shenandoah Caverns & American Celebration on Parade. The festival promotes the best the Valley has to offer and is also sponsored by the Shenandoah Valley Winegrowers Association and the Northern Virginia Daily
New Market VA Civil War History
The Battle of New Market Reenactment is a unique historical experience in that it takes place on the original 1864 battlefield. more info
---
Step back in Time. Have a ball with Duck Pin Bowling!
Mt Jackson New Market VA Bowling - Reservations 540-664-2444
Since 1948 - Bowling Shenandoah Valley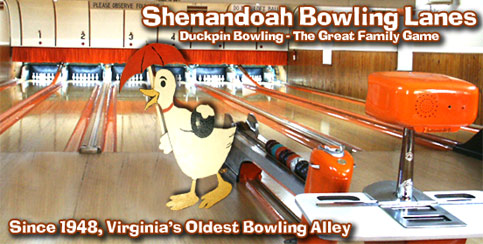 League Bowling: Monday, Tuesday, and Thursday Nights
Open play: Friday and Saturday nights and sunday afternoons
Hours Monday, Tuesday, Thursday, and Friday 7:00pm - 11:00pm
Saturday 5pm - 11pm Sunday 1pm - 6pm
---
Shenandoah Valley's online guide to arts, heritate, small business, and local events in the Shenandoah Valley of Virginia.
New Market Virginia Business Networking

Small Business - Arts - Tourism - Advertising and Promotion
by ShenandoahConnection.com

New Market VA Online Advertising - Website Promotion Shenandoah Valley Search Engine Positioning - New Market Business Networking Call - 540-984-8190
The mission of ShenandoahConnection.com is to create opportunities for both the small business and the arts community of the Shenandoah Valley and beyond. Our Website will increase both visibility and profitability for all our members. Our Members - Sign Up Here!

In addition to providing easy access to web pages and services in The Shenandoah Valley, Google has set up this special feature to help you find exactly what you're looking for with a click of the mouse.
New Market VA Travel Posting Board
New Market Virginia Business Networking
Powered by VA Business Networking call 540-984-8190
Town of New Market
9418 John Sevier Road
P.O. Box 58
New Market, Virginia 22844
Phone: 540.740.3432
FAX: 540.740.8204

New Market Area Chamber of Commerce
P.O. Box 57
New Market, Virginia 22844
Phone: (540) 740-3212
Albemarle County VA - Augusta County VA - Clarke County VA - Frederick County VA - Page County VA - Rockbridge County VA - Rockingham County VA - Shenandoah County VA - Warren County VA - West Virginia Shenandoah Valley Travel - Shenandoah Valley Advertising - Shenandoah Valley Arts - Shenandoah Valley Business Advertising - Shenandoah Valley Business Marketing - Shenandoah Valley Business Networking - Shenandoah Valley Website Promotion and Marketing - Shenandoah Valley Search Optimization - Cooperative Marketing

Shenandoah County Virginia Web Links
Shenandoah County Online - Shenandoah County Arts and Events
Edinburg Virginia Online - Music Arts - Real Estate - Tourism
Shenandoah County VA - Small Business Arts Network
Shenandoah County Parks and Recreation - Shenandoah Valley Arts
Mt Jackson Va Gift Shops - Promotional Products - Events
Woodstock VA Online and Real Estate Arts Music, Small Business
New Market, VA Online - Tourist info - The Best of the valley
Strasburg Virginia Online - Arts Music Tourism
Shenandoah County VA Real Estate - Homes & Business Sales
Shenandoah County Students Page
Shenandoah County Fair
Edinburg Ole Time Festival
The Shenandoah Valley Farmers Exchange
Shenandoah County Web Hosting and Site Promotion
Computer Services Shenandoah Valley
Shenandoah County VA Computer Services
Winchester Virginia Computer Services
Computer Services – serving Shenandoah County
Computer Services Harrisonburg VA
Shenandoah Valley Computer Services
Roanoke VA Computer Services
New Market Battlefield State Historic Park &
Hall of Valor Civil War Museum
The Civil War Battle of New Market 143nd Anniversay
Spend the weekent in New Market Virginia see the Reenactment at Battlefield State Historical Park and enjoy Shenandoah County, explore the historic towns the scenic Shenandoah River overlooks, picnic spots walking trails live music and The Art Group in Mt Jackson. Check out all the things to do off this page.
For Tickets and Infomation Call 540-740-3101
The Shenandoah Valley of Virginia
Shenandoah National Park lies astride a beautiful section of the Blue Ridge Mountains, which form the eastern rampart of the Appalachian Mountains between Pennsylvania and Georgia. The Shenandoah River flows through the valley to the west, with Massanutten Mountain, 40 miles long, standing between the river's north and south forks. The rolling Piedmont country lies to the east of the park. Skyline Drive, a 105-mile road that winds along the crest of the mountains through the length of the park, provides vistas of the spectacular landscape to east and west. The park holds more than 500 miles of trails, including 101 miles of the Appalachian Trail. Trails may follow a ridge crest, or they may lead to high places with panoramic views or to waterfalls in deep canyons. Many animals, including deer, black bears, and wild turkeys, flourish among the rich growth of an oak-hickory forest. In season, bushes and wildflowers bloom along the Drive and trails and fill the open spaces. Apple trees, stone foundations, and cemeteries are reminders of the families who once called this place home.
Civil War in Virginia's Shenandoah Valley - See the Civil War Battlefields & Sites in the Shenandoah Valley and Mountains of Virginia....

Civil War Reenactment Events, Battles, Reenacting Supplies
Key to that idea is U.S. Route 11, which generally follows the path of the old Valley Pike. This will take you "up" the Valley — north to south. You also may want to explore two other corridors full of scenic beauty as well as interpreted Civil War sites.
Shenandoah Valley Travel
EconData.Net
Questions or Comments About The Shenandoah Valley?
Travel Questions & Answers Board
---
HERE IS WHAT SOME OF OUR SPONSORS ARE SAYING!
"The Shenandoah Connections helped us with our first Savor the Valley Fall Festival by putting us in touch with potential vendors that we otherwise would not have known about. Mark Barreres provided musical entertainment for that same event and it was terrific! I look forward to working with Shenandoah Connections again!!" - Amy Proctor from Shenandoah Caverns & American Celebration

"I recently moved to the Shenandoah Valley form Arizona. Through shenandoahconnection.com I was able to locate and contact other musicians with whom I am now working. Without this resource it would have been impossible to do this in a short time frame (less than a year). Also, the connection has also been an important resource for locating and referring persons interested in obtaining basic and advanced instruction in guitar, bass guitar, theory, improvisation, and related subjects. Many thanks to Mark Barreres for this wonderful resource." - Dave Lewis Musician
"FYI-Our Business has improved & we are finally being found on search engines, Since working with Shenandoah connection & Mark. No other advertising has been so effective for us - ever. Mark has also been greatly helpful with our web site and is always available for suggestions & help. The ability to be able to link with others in the Valley & our specific area is a great concept & asset. I hope more folks will join the "Connection"! Fuller House Inn in Winchester - Debra
"Dear Mark, I wanted to take this opportunity to thank you and your staff for all the hard work and assistance with the website. You were certainly good to your word in getting our site listed on the front page of Google. And the best part is, it only took a couple of days! My business has already shown a marked increase, and I look forward to working with you in the coming years. Thanks again!" - Don
"A special thanks for all your help goes out to ShenandoahConnection from your business partners" -
Roanoke Business Networking.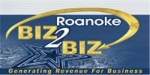 Roanoke Biz2Biz is a response to the needs of Roanoke area companies for a cost effective, online hub to connect businesses to other businesses. It is matchless as a 24/7 business revenue generator. Roanoke Biz2Biz utilizes a variety of interactive tools, expertise in Search Engine Marketing and Business-to-Business Marketing to generate new sales leads.
If we have helped your business let people know about it here
The Shenandoah Connection Group is looking to work with the new and existing small business, musicians, artists, and advertising groups in The Shenandoah Valley and beyond. It's all networking! Call Mark Barreres at 540-984-8190
---
The Shenandoah Connection Network
Networking The Shenandoah Valley and Beyond!
Virginia Search Optimization company
Getting a professional website geared toward your target audience is what the The ShenandoahConnection can do for you! Our desire it to help businesses and individual clients establish or maintain a professional presence on the World Wide Web. Website Design with Promotion
Business Marketing in the Shenandoah Valley
Product marketing - website design and hosting for Shenandoah Valley Business -Shenandoah Valley Online Business Networking and Arts Magazine - Internet Advertising Business Networking - Search Engine Optimization - Shenandoah Valley online Business Networking and Arts Guide - Shenandoah Valley Online Business Marketing - Online Promotion and Marketing Services - Radio Advertising Shenandoah Valley - Shenandoah Valley Business Directory - Harrisonburg VA Online Advertising - Harrisonburg VA Web Design
Shenandoah Valley Business Networking - Shenandoah Valley Business Networking Directory
Shenandoah Valley Search Optimization company - Winchester VA Advertising
Bunker Hill WV Web Designer - Martinsburg WV Business Advertising
How Will People Find Your Website?
First Page Search Engine Optimization
If you have any ideas, comments, suggestions or would like to work on a project with us please do not hesitate to call 540-984-8190
Business and Arts Networking USA
Shenandoah Valley Virginia online guide to information about small business arts networking, local events in the beautiful Shenandoah Valley of Virginia and West Virginia and beyond. Shenandoah Valley of Virginia - Website Promotion by Shenandoah Connection